Ehime's Traditional Sake Now in the Philippines
Finally, Manila has the chance to grab an array of Japanese sake in stores soon, kicking off with a taste test held on January 29! Originated in Japan, a sake is an alcoholic beverage made from fermented rice.

Distinguished guests from BDO, JETRO Manila, Japanese Embassy and many others tried the newest drink in town in this private, intimate event held at the Anvil restaurant in the BDO South Tower, Makati. These businessmen were given the opportunity to leisurely and thoroughly taste the wide range of sake presented.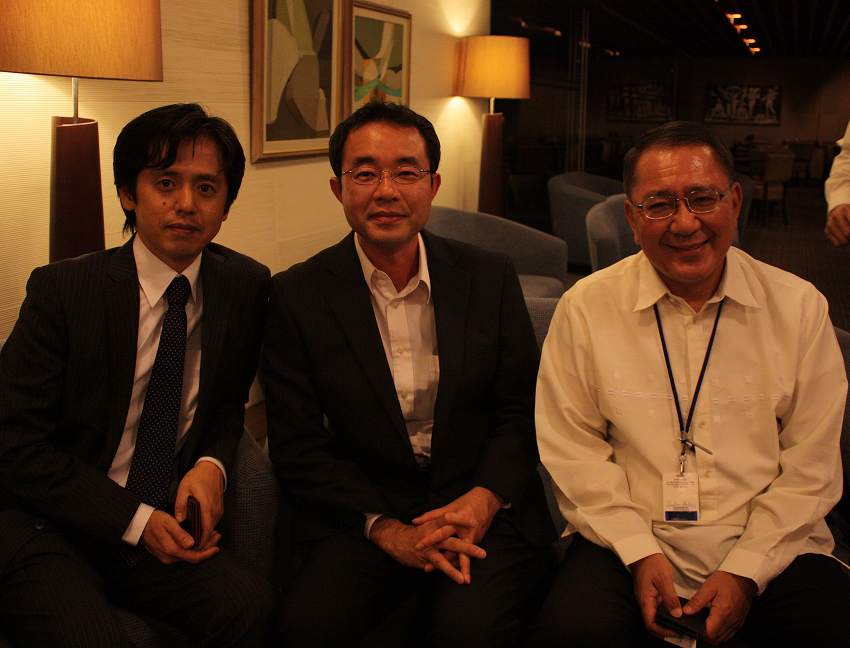 The sake served came from the Ehime prefectures. They are known for their fine quality and are exported in countries like Singapore, Malaysia and now in the Philippines. The Japanese Iyo bank and Ehime prefecture collaborated and later introduced Japanese sake to SM President himself, Mr. Harley Sy.
The premium sake is best enjoyed chilled, as they were fine champagne. While no two types of sake are the same, they do share similar characteristics which make this one-of-a-kind spirit very popular in the Land of the Rising Sun. Among the 11 kinds of sake featured on the event are Ginjo-shu, Junmai and Daiginjo-shu. The Dainginjo, which is the most expensive sake in the group, was also served to the guests who thoroughly enjoyed the affair.