New World Makati Ushers in the Year of the Yin Wood Goat
To officially welcome the Year of the Yin Wood Goat, guests are invited to receive a shower of good luck at the most auspicious spots of New World Makati Hotel on Thursday, 19 February 2015. Feng shui expert Princesse Lim Fernandez from the Yin & Yang Shop of Harmony guides guests on the age-old Chinese traditions and best practices to achieve happiness and prosperity. The hotel features a lagoon, positive sources of energy, and wishing trees with a special burning ritual where guests can cast their wishes and release them to heaven. The traditional eye-dotting ceremony will be followed by a vibrant dragon and lion dance prior a delectable feast.
Chef Wong Kam On will prepare a feast of authentic Chinese dishes including seafood, dumplings, and the symbolic Yu Sheng salad believed to bring wealth and good luck. Make sure to spend your Chinese New Year at Jasmine restaurant in New World Makati Hotel because each guest will receive special gifts from the hotel including Jasmine vouchers, luck enhancers, and a chance to bring home prized giveaways.
 About Yin & Yang Shop of Harmony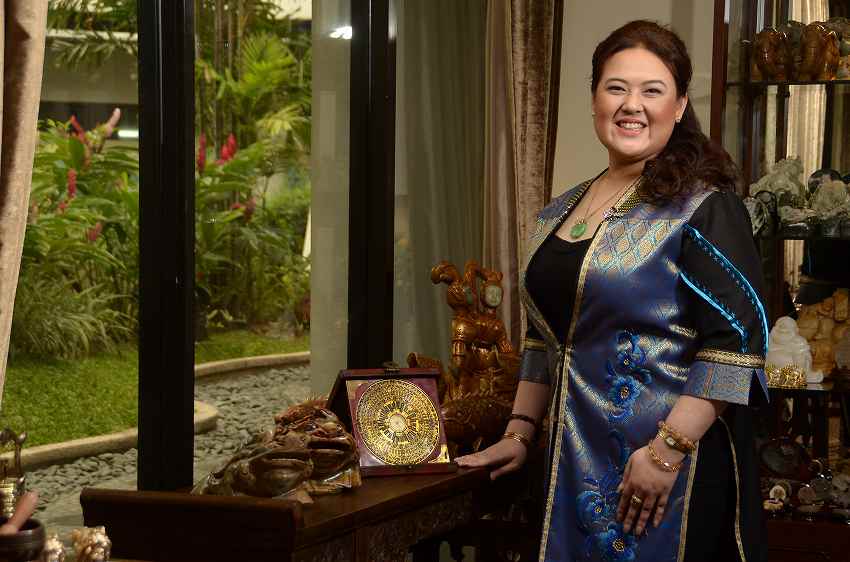 Owned by the mother and daughter team, Baby and Princess Lim Fernandez, Yin & Yang Shop of Harmony pioneered and popularized Feng Shui, which is an age-old Chinese tradition and made it accessible "outside of Chinatown". Yin & Yang Shop of Harmony is delighted to lead the Chinese New Year festivities of two major global brands,' says Feng Shui expert Princess Lim Fernandez. Yin & Yang Shop of Harmony is expected to be at the forefront of Chinese New Year events for Autohub on the eve of February 18 and for New World Makati Hotel on the day of February 19. Visit their store at the Lagoon Area, Lobby Level, New World Makati Hotel
Here are the key reminders/dates for the Chinese New Year:
Declutter: Clean and cleanse your home or office space on Feb 4. This will purify your space of all negative energy that accumulated during the last year.
Haircut: Get your haircut from today until Feb 18.
Thanksgiving Day: A very good day to visit the church or mosque to offer wishes and thanksgiving is on Feb 12.
Cake day: Serve cake or tikoy at home to attract harmony in the family.
Fruits: On February 18, arrange the round fruits on your table and avoid pears because it symbolizes separation. Also put pistachio, radish cake and peanuts. Prepare a container filled with coins.
Attire: Buy new items before the Chinese New Year. For protection and luck, dress in red — from outer wear to underwear.
Relationship: If you are single, on the last day of the New Year's celebration go to a river, lake or ocean and throw in fruit as a way of attracting a relationship. With each piece of fruit you throw into the water, make a wish and ask for the perfect love match.
Color: The lucky colors are green, red, purple avoid gold and coffee.
Lucky Industries are those related to WOOD such as textile, garments, environment, paper, print media, logging, furniture, design, manufacturing, and bookstore.
Ang-pao: Give your children 2 ang-pows, which are small red packets filled with coins on Feb 18 and 19.
During the day of the Chinese New year, don't sweep to not 'sweep-away' the good luck you've just received. Don't sleep or take a nap on the afternoon to avoid laziness for the whole year.
There are many different ways to celebrate the Chinese New Year, traditions that offer a glimpse into the history of Chinese people and their customs.
Head over to New World Makati Hotel to celebrate Chinese New Year. Kung Hei Fat Choi Philippine Primer readers!