Yoree Korean BBQ Goes South!
AS FESTIVE AS CAN BE. Korean Cultural Center's Samulnori band opened the event by playing some traditional Korean music.
Yoree opens its new branch in Alabang
Drums were beaten and gongs were played in traditional Korean fashion as Yoree Korean BBQ opened their new doors at Molito, Alabang. This new restaurant is their second one in the metro where they continue to serve nothing but the best of Korean cuisine.
Famous for their state-of-the-art Korean barbecue, Yoree has 24 branches in Seoul. They import most of their ingredients from Korea, ensuring its quality and taste. They offer exquisite Korean dishes, such as Yangnyum Galbi, Gyeranjjim, Haemul Pajeon, Japchae, Jeyuk Bokkeum and Galbitang.
The event was absolutely dazzling as celebrities Rhian Ramos and Vanessa Matsunaga joined the ribbon cutting ceremony. Veteran theater actress Lea Salonga, husband and theater actor Robert Chen and their daughter Nicole also graced the event.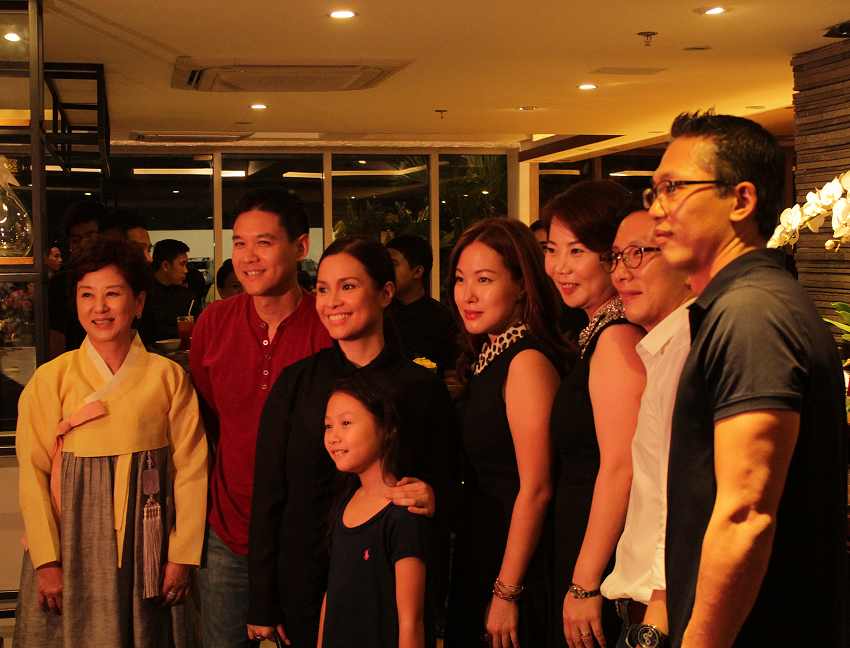 As everyone feasted on authentic Korean dishes and Executive Chef Lee motioned quite comically how it will be a crazy rollercoaster ride to go from BGC to Alabang and back again, it is very sure that Yoree is another gem added to the crown that is the south of Manila.
"IN YOREE, EVERYONE'S A CHEF!" exclaimed TV actress Rhian Ramos as Executive Chef Jin Hwan Lee shows everyone the best way to prepare Yoree's popular Yangnyum Galbi. Celebrity Vanessa Matsunaga later tried to prepare her own Korean BBQ!

Written By: Madeline Castillo, contributor