PRIMER MAGAZINE December Issue: Cakes, Cakes and more Cakes
Here comes December and the crazy, frenzied holiday season of gift giving, parties, travels and long vacation. Since this is a special month for all of us, Primer Magazine is featuring some of the perfect holiday finds. Christmas season is the right time for a little indulgence and what better way to celebrate it than with a few sweet cakes?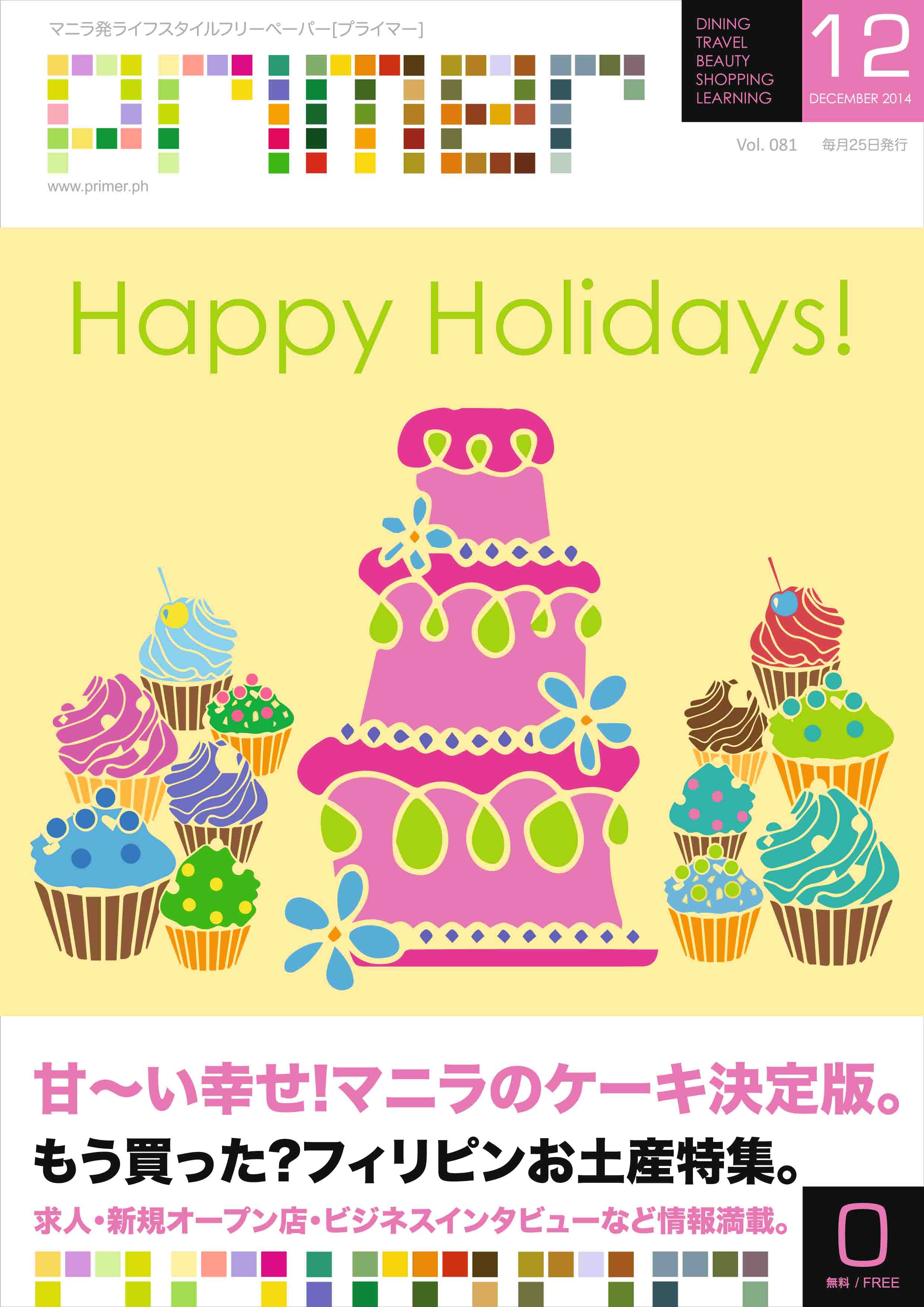 Primer features some of the best-selling cakes in town: cheesecake, caramel, and strawberry and, of course, the all-time favourite chocolate. You don't want to miss these cakes because they are definitely a showstopper.
Aside from sweets, the holiday season will not be complete without gifts! We know that Christmas can be stressful to some. With all the preparations and everything that needs to be done before businesses start to close for the grand day, people tend to panic on finding the perfect gift. Well, Primer has it covered for you, too. The special feature will highlight some of the unique and local merchandise in the Philippines that can be the perfect gift for your Japanese friends and family. These gifts can summarize Manila in a form of customized t-shirts, pouches, bags, interior decorations and more.
Make sure to stash a copy of Primer's Christmas issue in your bag! Happy reading and happy holidays!!