Black and White Has Never Been This Colorful: Ballet Manila's Swan Lake (A Review)
Photo grabbed from Ballet Manila's website
The curtain rises, and the happy jester leaps gracefully around the stage. Equally graceful courtiers follow suit, bringing life by their joyful waltzing. One look at the stage and you are enchanted: the very colorful set matches the ballet's festive Act 1. Even those who are not very fond of or used to watching classical ballet will have definitely appreciated the scenes and dances from this act.
Enter Maxim Chashchegorov as the Prince Siegfried and the crowd applauds. Though not as strong and regal as you expect a prince should be, Chashchegorov is lithe and light, his turns and bounds as perfect in the air as they are in his landing. His crossbow is comically unrealistic, but it matches the rest of the theatrical feel of the performance. The company's very light take on this supposedly romantic classic is definitely for the entire family.
In Act 2, the scene totally shifts and the mood totally changes. In his weird, funny costume, Von Rothbart looks more of a mismatched monster than an owl-like creature. However, the moment he starts dancing, you start to see past that and see the villainous enchanter embodied by the strong danseur.
The presence of fog creates intrigue and anticipation as everyone waits for Odette, the white swan, to make her appearance. And she does not disappoint. Katherina Markowsaja as the Swan Queen is simply beautiful: her stage presence, captivating; her technique, perfect. As Odile in Act 3, she is powerful and passionate, truly the seductive black swan. Her Grand Adiago (or the Love Duet) and The Black Swan Pas de Deux with her prince were simply breathtaking
Tchaikovsky's classical piece truly showcases the prowess and strength of the company and its members. The Pas de Trois in the first act, the Danse des Petits Cygnes (Dance of the Little Swans) in the second act and the Danse Espagnole (Spanish) in the third act are the three best pieces that prove this. They, however, should put more faith in their ballerinas' and danseurs' skills of storytelling through their toes (and in their audience's ability to decipher plots) and do without the large projector that flashes the synopsis of the play.
The company has staged Swan Lake over forty times here in the Philippines and abroad, and there is no surprise in that. It was a showcase of brilliant talent, prudent determination and powerful dancing, indeed. Liza Macuja-Elizalde may have danced to her swan song years ago, but Ballet Manila definitely lives on.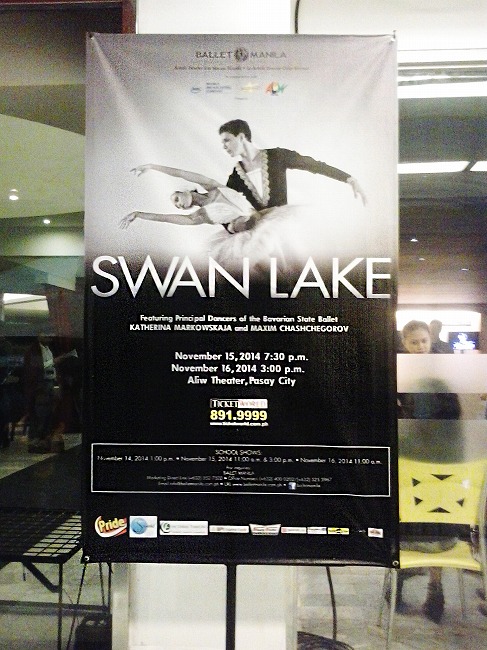 This post is related to: Ballet Manila.

Written by: Madeline Castillo, contributor