Mundo x Primer: Networking Night Event
Together with Primer, Mundo Builders Inc. launched the Networking Night last Thursday, October 23rd, at the New World Makati Hotel.
Dubbed as 'Bridging the Cultural Gap', the event was organized in the collaboration of Mundo Builders & Philippine Primer Magazine to shred key lessons on how to deal with Japanese clients and other expats. The Glass House in New World Makati Hotel was packed by 157 business enthusiasts, ready to network their respective businesses.
–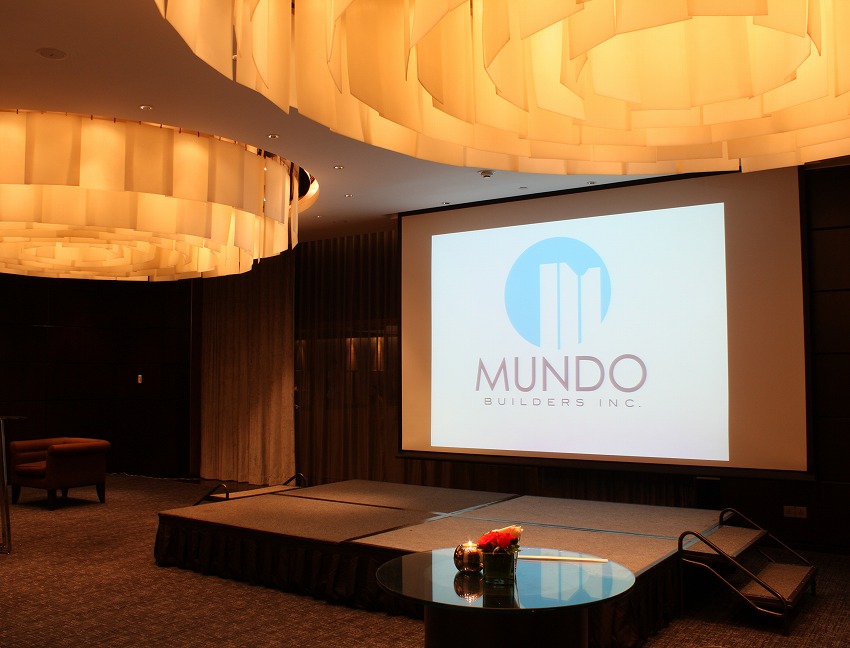 –
Insights on harnessing strategic relationships were shared by guest speakers, Marie Segura and Joe Feriera during the event.
–
Ms. Marie Segura
–
The first speaker of the night was Ms. Marie Segura, who has 20 years of broad-based human resource experience in multinational companies, focused her presentation on adopting a global perspective in business which struck a chord among the Japanese and Filipino audience of entrepreneurs.
–
Mr. Joe Ferreira
–
Joe Ferreira, the former Executive Vice-President of General Pilipinas and now the President of MoneyDoctors, Inc., briefed the attendees on finance management through his knowledge on heuristics.
We also had the chance to re-introduce Primer to the public last night as presented by Ms. Visto, Advertising & Sales Supervisor of Primer Media Inc. Being in the print media for 6 years, Primer Magazine is continuously venturing to new businesses like Dine-Out Manila (Japanese restaurant guidebook), Chintai Primer (real state),  job@primer (job portal) and the Primer English website.
–
Ms. Visto of Primer

–
Next, the guests were welcomed and serenaded by none other than the President of Mundo himself, Mr. MJ Ringor.
–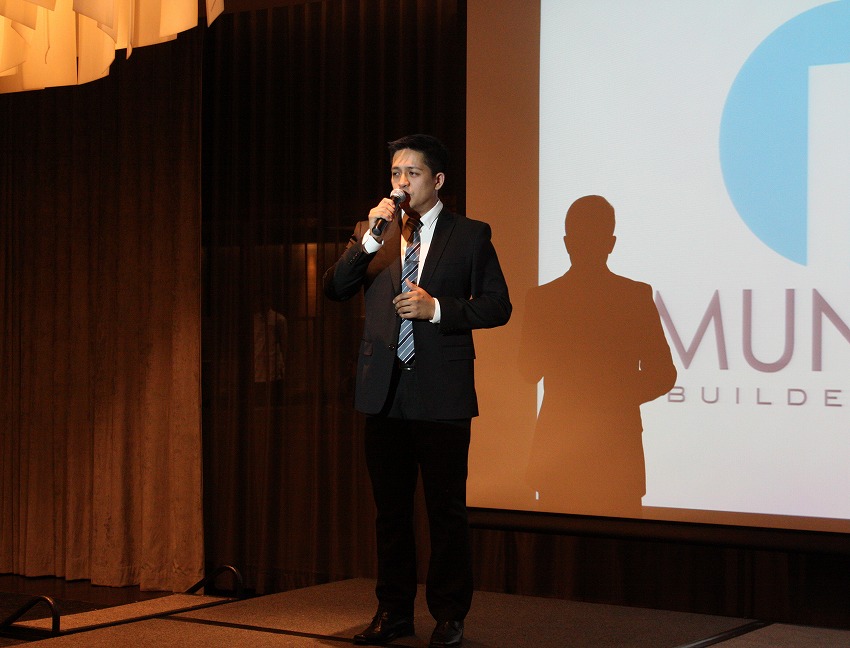 Mr. MJ Ringor
–
"With the growth and development all around, our goal is to partner with you, as you make your mark in the world," said Mr. MJ Rigor.
Some of the guests last night were from the biggest local and international companies like BDO, SM Group, Family Mart, UNIQLO, Canon, Fuji Xerox, Toyota, ANA and many more.
–
Primer President Mr. Hiromichi Fujita and SM President and Director Mr. Harley Sy
–
L-R: Mr. MJ Ringor, Ms. Kaye Castillo, Ms. Hiromi Shimoda, Mr. Harley Sy and Mr. Hiromichi Fujita
–
A big thank you to those who joined us in the first ever Networking Night, most especially to the guest speakers and the attendees. Kudos to Mundo and Primer! The event was a great success!
–
Mundo Builders is a one-stop design and construction firm founded by Industrial Designer MJ Ringor in 2009. The company is well known for its one-on-one project management approach as it deals with clients with needs that range from Construction Management, Commercial Design, and Industrial and Real Estate Management. Some of their biggest clienteles are BDO, The Grove Rockwell, The Residences Greenbelt, and David's Salon, Honda, Tourism of Malaysia and many more. Visit their website here.
Primer Magazine was launched in 2008, and is the only monthly Japanese free magazine and website in the Philippines. Published and moderated by Primer Media, Inc., it has been offering lifestyle guides and tips in the country, featuring resorts, Food & Beverage establishments, beauty salons, language schools, art, sports, business, history and culture. The magazine has been an essential source to both residents, students, expatriates and tourists alike, who want to make the most of their living and stay in the country.