Launch of Singapore's 'Best Weekend Ever' in Manila
It was a night of world class entertainment, the start of the 'Best Weekend Ever'.
Manila, Philippines – The Singapore Tourism Board flew in the biggest names in entertainment last October 17, Thursday, at the 71 Gramercy for the launch of the 'Best Weekend Ever'. Some of the presenters of the glorious event are known personalities in culture, arts, dining and entertainment scenes in Singapore.

Adrian Kong, Wendi Teoh, Lauretta Alabons, Ethan Leong, Rai Sellakannu, DJ Elvin, Jack Ho, STB Southeast Asia and Oceania Regional Director Kenneth Lim
We were warmly welcomed and serenaded by the acoustic Duo – Jack Ho and Rai Sellakannu. Their engaging nature makes any audience feel right at home when watching them.
Jack & Rai
Here we have, Ms. Wendi Teoh. She is the Head of Development office – Entertainment Deptartment at Resorts World Sentosa. She produces shows like Voyage de la Vie, Universal Singapore Grand Opening, Grand World Sentosa Opening and this year's most anticipated shows, Pricilla and Peter Pan.
Ms. Wendy Teoh, Resorts World Sentosa Head of Development Office – Entertainment Department
The evening was not complete without a round of specially-crafted cocktails from Singapore's award winning mixologist, Mr. Ethan Leslie Leong.
Mr. Ethan Leslie Leong, Executive Director of Maison Ikkoku Bar in Singapore

We also had the chance to see the 'Singapore's First Lady of Entertainment' – Ms. Lauretta Alabons. She is the founder and owner of LAMC Production and LA Comedy Live who brought some of the biggest names in Hollywood like Russel Peters and Chris Tuckers.
Ms. Lauretta Alabons, founder & owner of LAMC Production and LA Comedy Live
One of the best things about Singapore is that it's just 4 hours away from Manila. It's easy for some travellers to visit on a Friday night or Saturday morning and return to Manila on Sunday night. These days, some Filipino travellers are getting much more globalized and likely to look for new trends. As we all know, Filipinos travel to Singapore for entertainment and that is good because Singapore offers just as many options after dark as it does when the sun is up.
"Whatever kind of entertainment you are in the mood for – be it watching live music concerts or festival, musicals or plays, or drinking it up at hidden speakeasies – Singapore is a must visit destination to experience high quality entertainment content." says Mr. Adrian Kong, the Area Director of Philippines & Brunei, Singapore Tourism Board.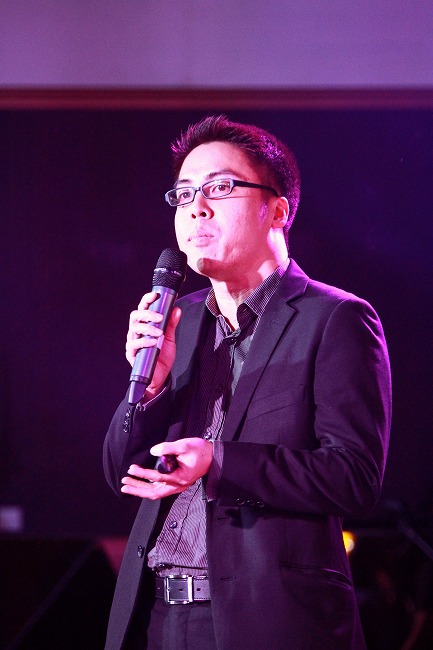 Mr. Adrian Kong, Singapore Tourism Board Director for Philippines & Brunei
So I asked Mr. Adrian Kong to suggest some tourist destinations in Singapore that can fit to a night weekend vacation. Here are some of his suggestions:
1. Visit Resorts World Sentosa and see 'Precilla' show;
2. Head over to a cocktail bar or speakeasy bar like The Library, The Secret Mermaid or B28;
3. Go to 'ZoukOut,' meet new people and dance the night away;
4. Or catch various local artists such as Jack & Rai, Blue Machines at music bars like Wala Wala Café Bar, Hood Bar & Café.
It was great to see these biggest names in Singapore visiting the Philippines to team up and encourage us to visit their country. So I say, pack your bags, plan your trip to Singapore and have the best weekend ever!

Written By: Prauline Lorena