Grand Opening of Yoshida Seimen, a Ramen House from Yokohama
Another restaurant joins the already huge roster of Ramen joints in the Philippines, as Yoshida Seimen celebrates its Grand Opening today.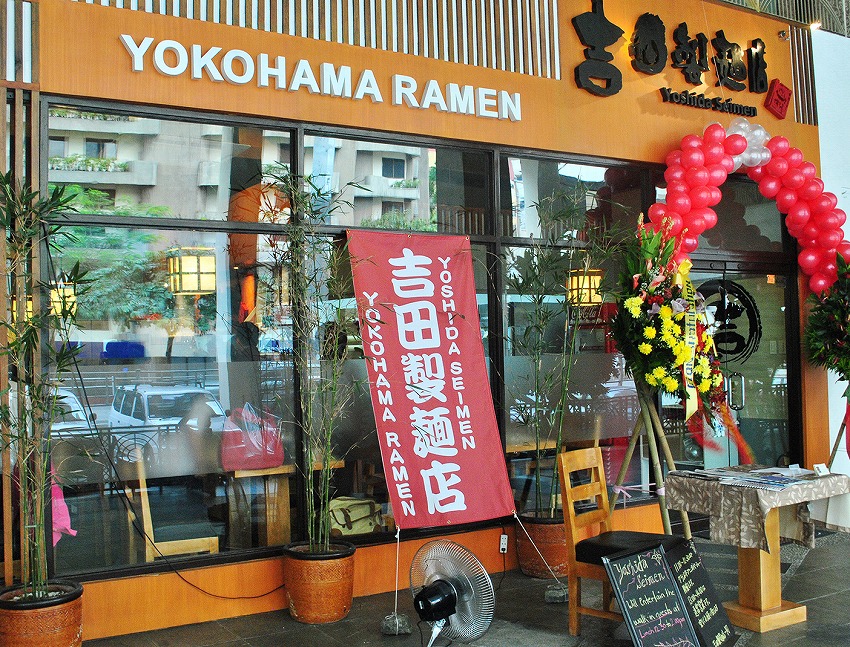 Yoshida Seimen is originally from Yokohama, Japan. It opened its doors back in 2006.
First, we were introduced to the team who made the Manila branch of Yoshida Seimen possible. Among those is Chef Atsumu Mamiya; one of the Executive Chefs from Japan. These chefs are the ones in charge of training the Filipino chefs. Every six months, a different team of Executive Chefs will come to replace the current team.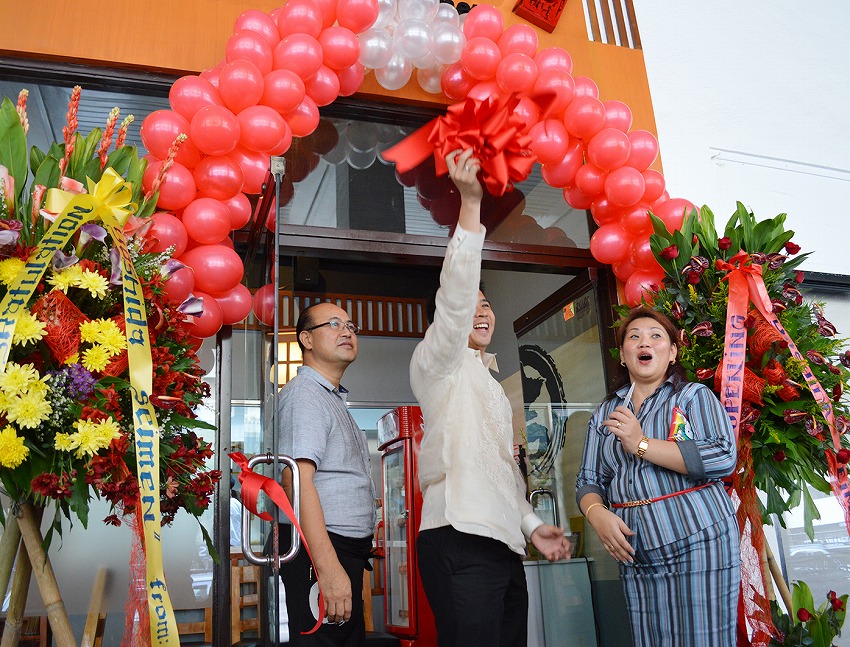 After the tape cutting, Congressman Sherwin N. Tugna (photo center) gave a speech to everyone. Then all the guests headed inside to taste the Ramen.
According to Chef Mamiya, only 10 percent of the ingredients are from Japan. These are; Soy Sauce, Katsusobushi (Dried skipjack tuna shavings) and Konbu (A type of seaweed, often used for broth.) Everything else is supplied in the Philippines. This includes flour, the main ingredient of the noodles. The noodles are made from a mixture of different brands of flour.
There's a glass window behind the cash register that lets you see the special noodle maker brought in from Japan.
The soup is made from pork, chicken and fish. The soup available in the Manila branch is actually different from the ones they serve in Japan. The main difference is the amount of chicken they cook to make the broth. Since chicken is less expensive in the Philippines, they can use more of it, and whereas in Japan only the bones are used, here in the Philippines they boil a whole chicken to make the broth. The result is a richer and creamier soup.
The best part is that they do not use any artificial flavorings such as MSG. So the soup, despite being rich in flavor, leaves a clean aftertaste.
Aside from Ramen, Yoshida Seimen has a variety of salads, side dishes and desserts. You can also order additional Ramen toppings ranging from 40 to 120 pesos. An additional serving of noodles costs 40 pesos.
♦ ♦ ♦
Address: RG 4 Makati Creekside Bldg., Amorsolo Cor., Herrera Legaspi Village, Makati
Tel: 02-887-2352
Business Hours: Mon – Thurs Lunch 11am – 2pm/Dinner 5pm – 10pm
Fri – Sat Lunch 11am – 2pm/Dinner 5pm – 12 midnight
Closed On: Sunday
Facebook: yoshidaseimen
*Please note that the business hours are temporary