Primer's MVP of the Month (July 2014)
So it's that time of the month again where Fujita-san announces the Most Valuable Primer staff.
And the best staff for the month of July is……….
*drum roll*
It's none other than……………..
POCHI!!!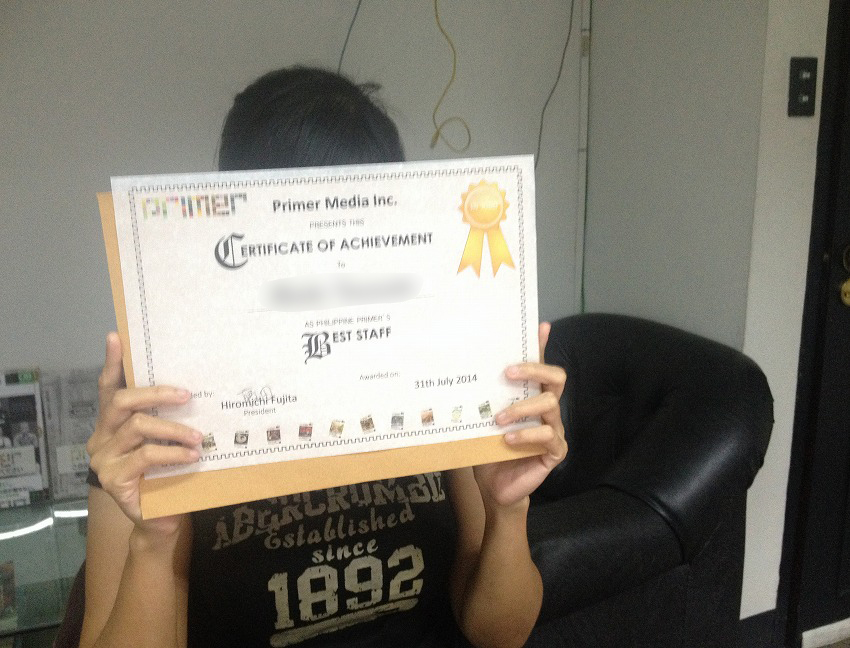 Too shy to get her photo taken!
Congratulations!
Thank you for all your efforts and hard-work in making our magazine feature layout beautiful!
Keep up the good work!!!