DINE OUT MANILA is available on AMAZON!
We have another great news for you!
DINE OUT MANILA is now available on e-book!
You can now read the DINE OUT MANILA book straight from your mobile device!
Now, it is easier for you to check out the 132 best restaurants in Manila. Each restaurant is presented with a short article, complete basic information, accurate map location and amazing photos of the interiors and recommended foods.
Purchase DINE OUT MANILA for only $11.50! Get it now only at Amazon.com  or go to the link.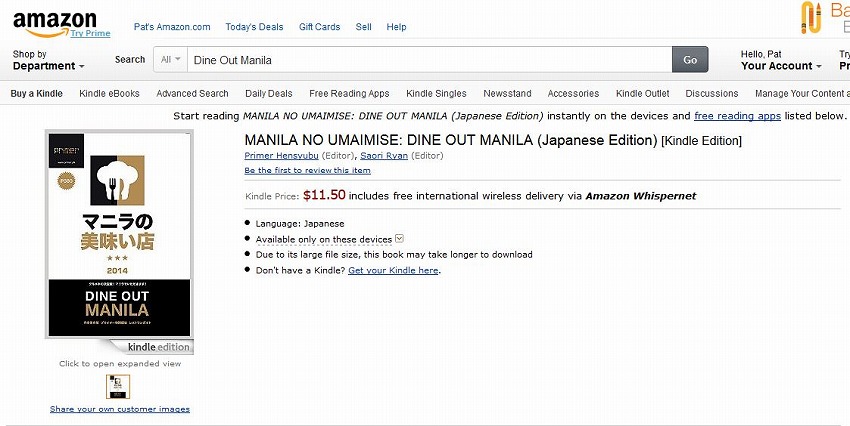 Loving it on this tablet! The photos are as stunning as the ones on the book! What I like about e-books is that you can zoom the page.
Make sure you get yours ASAP because it will only print limited copies!
DINE OUT MANILA is the first ever restaurant guidebook released by Primer Media, Inc. For more information, click here.