YOREE KOREAN BARBEQUE DINING: Barbecue Dining Bar by Dining Story Company from Korea @ The Forum BGC
YOREE KOREAN BARBEQUE DINING: Barbecue Dining Bar by Dining Story Company from Korea @ The Forum BGC
YOREE KOREAN BARBECUE DINING is a barbecue restaurant by the famous Dining Story Company, known for different brands across South Korea and in China. Finally, the Philippines is among of the countries  embracing its new concept, which is serving authentic Korean cuisine in a place that exudes a modern ambiance.
The name of the restaurant means "okay cook" or "good cook" because YOREE can, undoubtedly, cook excellent authentic Korean food! Compared to others, their approach is different because even though they serve genuine Korean cuisine, YOREE's interior gives a modern and hip minimalistic feel, which goes well with different shades of charcoal that adorns the whole store, while Kpop songs are played in the background.
Check out Yoree Korean Barbeque Dining –
Yoree Korean Barbeque Dining is located at Forum South Global in BGC (25th corner 8th Ave.). So for our latest visit in Yoree we had the Lunch Course!
First course are the trio of appetizers and a rice porridge . (The red and white kimchi, Korean cucumber and the fried chicken gizzard). Like any other Korean BBQ Experience, YOREE also serves unlimited kimchi and vegetables. So far, this is the best Kimchi we have ever tasted. The owners told us that the red cabbage kimchi is imported from Korea (talk about being authentic)
Next we had Jap chae, which was uniquely cooked inside a paper wrapper. The taste was really genuine, as everything was made from scratch by their in-house Korean chefs.
Geranjin or steamed egg on a pot, this one was served in a hot stone and tasted really delightful.
Dol-sot bibimbap which literally means mixed rice has 'one special ingredient,' which sets it apart from other bibimbaps, and that my friend is cheese 😉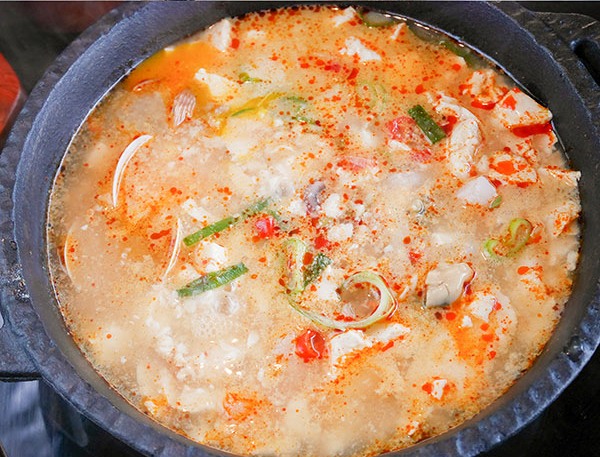 Hae-mool soon tofu is soft tofu and seafood on soup. This was definitely one of our favourites; the broth was good and there were generous servings of seafood inside.
Hae-mool pajeon is pancake with clam meat, octopus, shrimp and green onion. This perfectly grilled that all of the seafood flavours were enhanced in every bite.
***
THE MEATS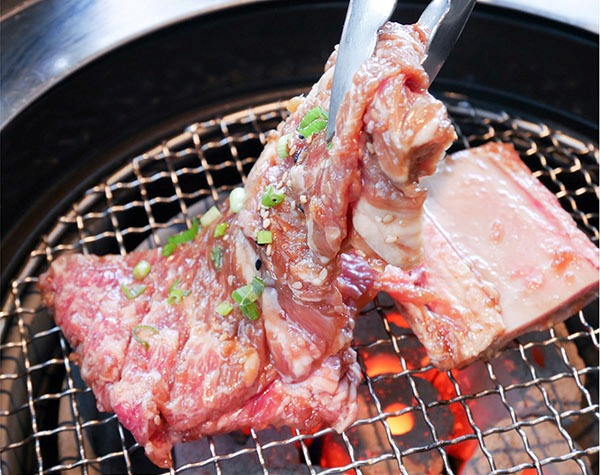 Yang nyum galbi also known as sauced Ribeye. YOREE's beefs are imported from Korea so expect that they are really tender. Yang Nyum Galbi is marinated really well with just the right amount of sweetness, to match the natural juices of the beef (PS. The beef itself was good, as it is, that's why we didn't even bother putting in any additional sauce 😉 )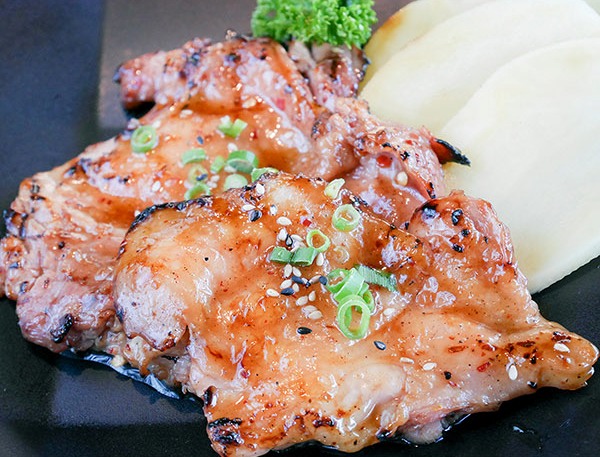 Next course was the Dak gal bi, the marinated chicken was also very good, sweet and not too spicy. You can cut it in smaller portions to have convenient, ready-to-eat pieces.
***
THE DESSERTS
For the dessert they gave us Shike, a sweet and healthy rice drink from Korea. The dessert was not too sweet. I highly recommend this if you go out with kids.
Also they gave us another dessert and this time it's YOREE's version of Pat bing-su, a shaved ice dessert with adzuki or red beans. Instead of using the commonly used mochi balls on top of the dessert, YOREE used the Filipino's all time favourite fruit – Mango! This was really fun to eat. In fact, the mango just matched well with the red beans.
Overall, we love the quality of their Korean barbeque. We also love the flavors of the bibimbap and the other dishes. This place is highly recommended for the young adults, who wants to hang out after working hours.
We are already looking forward to visit YOREE again soon!
***
More details about Yoree, go to our Restaurant Page.
YOREE KOREAN RESTAURANT
02-357-0796/0929-466-0032
FORUM G/F 7th cor 25th Street, Bonifacio Global City, 7th Ave, Taguig
***
By Kevin Dizon
Advertising Accounts Executive for Primer