El Nido: Your Ultimate Guide to The Spellbinding Paradise of Palawan
Luring tourists with its limestone rock formation and fine and powdered white sand beaches, El Nido is your gateway to the breathtaking and equally stunning lagoons, unspoiled caves and rich marine life that Bacuit Bay has to offer.
Discover El Nido's thriving and sustainably-minded community and join as Philippine Primer uncover one of the best-unspoiled islands in the country.
Environmental Fees
The towering landscapes and the uninhabited islands of El Nido are home to terrestrial mammals, amphibians, and reptiles. Thus, protecting and preserving them is the local's top priority.
Below are the fees you have to pay and keep in mind before you hop on your boat and start your island-hopping adventure!
Eco-Tourism Development Fee (ETDF) to be collected by the Municipal Government of El Nido is valid for 10 days – P200/each
Big Lagoon Environmental Fee – P200/each
Small Lagoon Environmental Fee – P200/each
Where to Go and What To Do
El Nido is composed of many different islands, each with different features and attractions categorized into four tours: A, B, C, and D. With the swarm of tourists eager to tick these beautiful islands off of their bucket list, the Department of Environment and Natural Resources has implemented a policy banning the previously-applicable combination tours.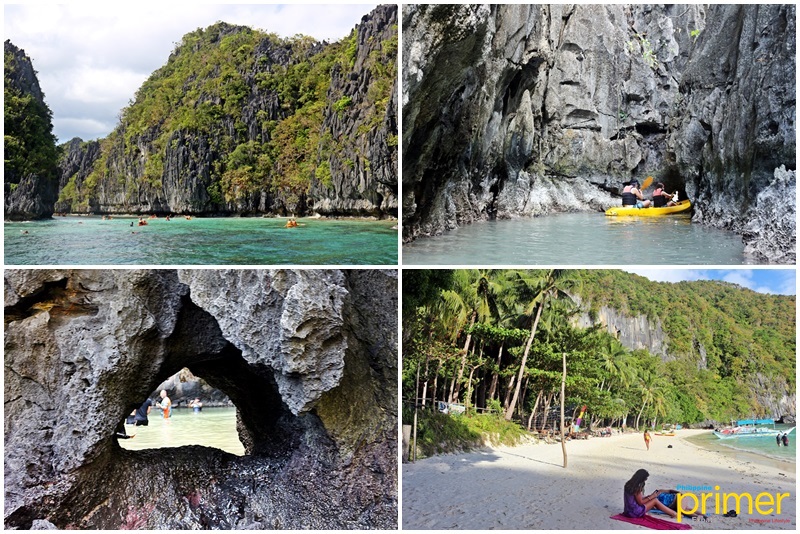 The famous Big Lagoon and Small Lagoon are now premium spots and can no longer be visited on the same day. The Big Lagoon will be in Tour A and the maximum time of stay is 90mins., while, Small Lagoon will be moved to Tour D and the maximum stay is 60mins.
For the complete guide to island hopping, you can check out A Guide to El Nido Island Hopping: Tours, Fees, and Everything in Between.
Kayaking/Diving/Swimming:
One of the best things to enjoy these islands are through swimming and kayaking. To give you a glimpse of how much you'll need to bring once you start the tour, here are the rental rates for kayak boats:
Big Lagoon – Php 250 for a maximum of 90 minutes

Small Lagoon – Php 200 for a maximum of 60 minutes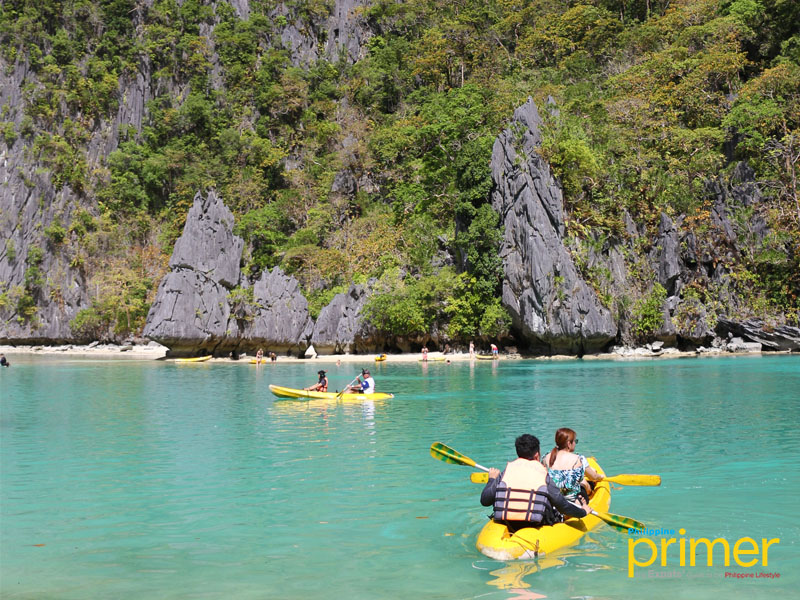 Considering that El Nido is also a sanctuary for turtles, dugongs, manta rays and the many species of fish and coral reefs, the abundant biodiversity of these islands is best experienced through diving.
You can easily book island hoppings online, or try out diving courses and PADI training to further explore the marine life beneath the deep blue waters of the province.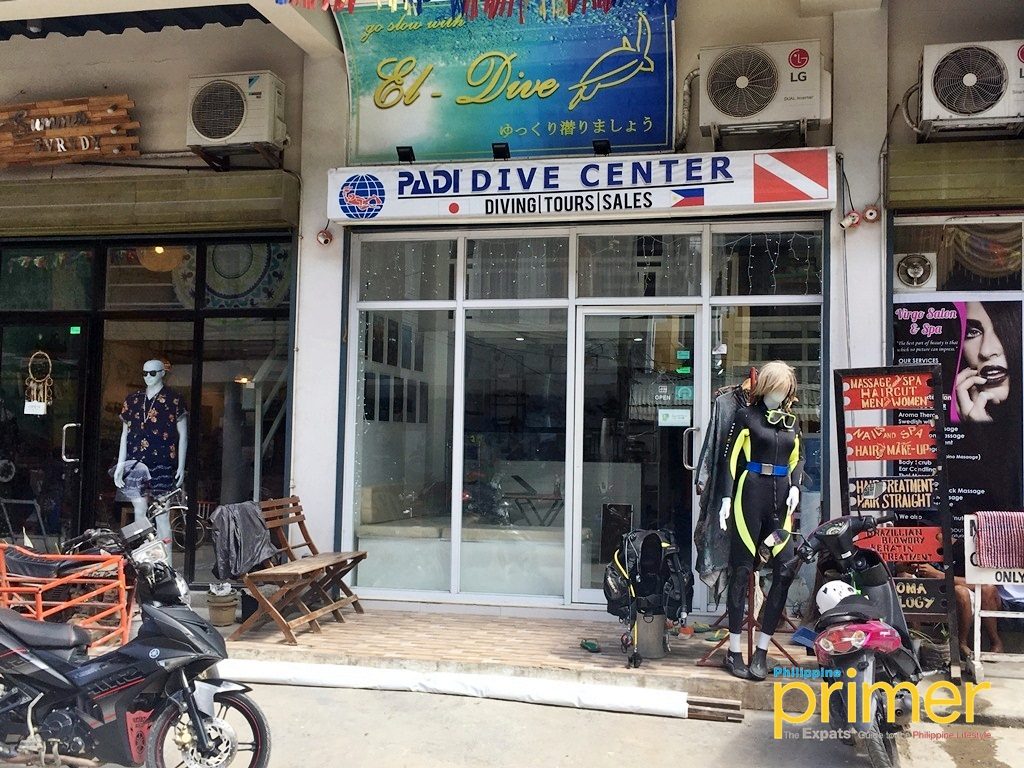 El Dive, for example, is a dive center right smack in the bustling El Nido town center. It is not only well-equipped to provide diving experiences and PADI courses but also proficient at accommodating foreigners from around the world.
Also read: El Dive in El Nido: Expat-Friendly Expert Scuba Dive Center
Do also keep in mind that in order to achieve a hassle-free island hopping experience, you have to take note of some dos and dont's:
Do's during Island Hopping:
Bring your own water tumbler

Bring waterproof bags and pouches for phones, cameras, and money

Swim only in designated areas and make sure to inform your tour guide if you don't know how to swim
Don'ts during Island Hopping
No cliff jumping

No stepping on corals

No smoking and alcoholic drinks

Bottled waters are not allowed to be brought in all boats and tours
ATMs
El Nido's untainted town has a little to no big architectural establishments as it often beams with natural landscapes and small businesses that helped shape up its people's simple lifestyle. 
With that, ATMs are a little hard to find especially when you're away from the small town. Below are some areas where you could withdraw cash:
El Nido Town

BPI ATM:

Calle Real, Barangay Buena Suerte 

METROBANK ATM:

Seashell Hotel, Calle Real, Barangay Buena Suerte 

RCBC ATM:

El Nido Municipal Hall, Barangay Buena Suerte
Corong Corong

BPI ATM:

One El Nido Suite, Lot 2, Brgy. Corong Corong, Sitio Lugadia
Lio Tourism Estate

BPI ATM: Kalye Artisano beside Kalikha/Kaingud Crafts
BPI ATM: Lio Beach Shops Building D (below La Salangane)
Although there are various universal ATM shops around (for local and foreign cards), we highly recommend that you bring enough cash for your trip so you wouldn't have to find the nearest ATM shop anymore.
Where to Stay
Craving for a quiet escape from the fast-moving town of El Nido? The newly opened Maremegmeg Beach Club strategically located at the heart of Maremegmeg beach is an eco-friendly beachfront resort exudes a stylish yet intimate architecture boasting one of the best views and access to the sea.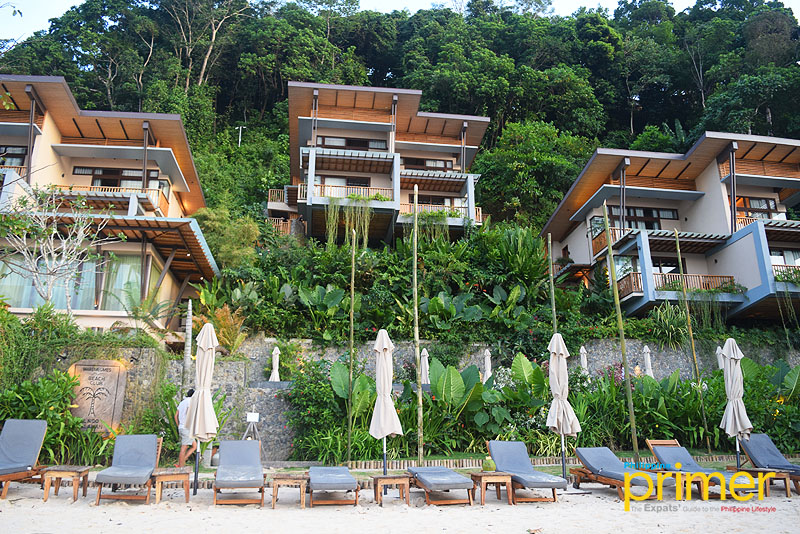 Having been opened just last year of February, the resort currently features 12 rooms and is expecting to expand with 32 more in the next few years.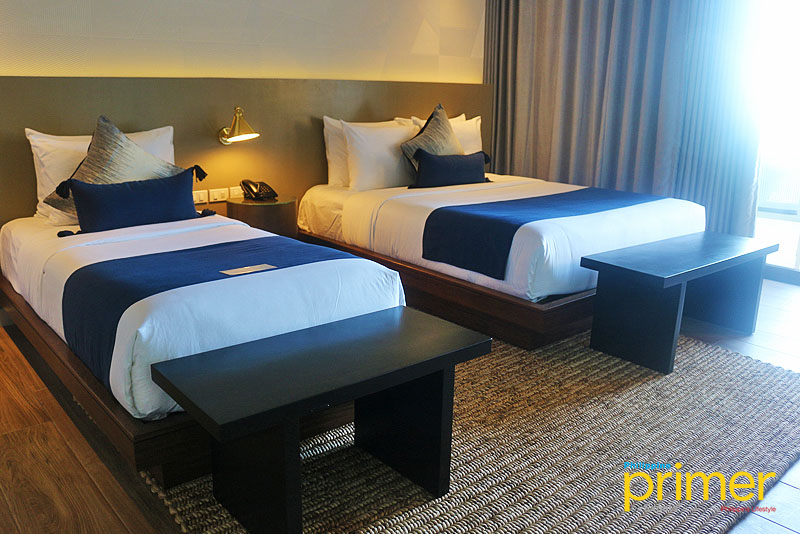 Guests may choose from their selection of  King Suite with Sea View, Deluxe Suite with Sea View or One Queen and One Single Bed Room. 
Also read: Maremegmeg Beach Club in El Nido: A Stylish and Eco-Friendly Beach-Front Resort
Corazon Travel and Tours
What's more to love about El Nido is that there are endless discoveries you can experience here. You just have to plan the perfect trip and find the best tour provider that will help you make the best and unforgettable trip. Thankfully, Corazon Travel and Tours is here to make your journey to the hassle-free.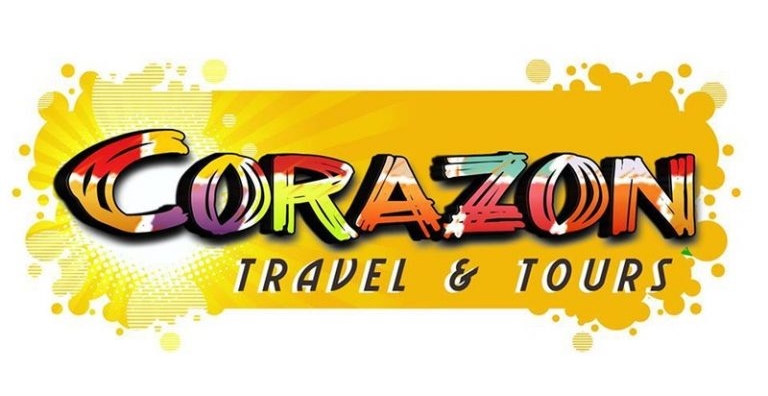 Corazon Travel and Tours is a duly-licensed travel and tour operator based in Puerto Princesa Palawan. They currently offer quality and affordable tour and activity packages in Puerto Princesa, El Nido, and Coron, Palawan.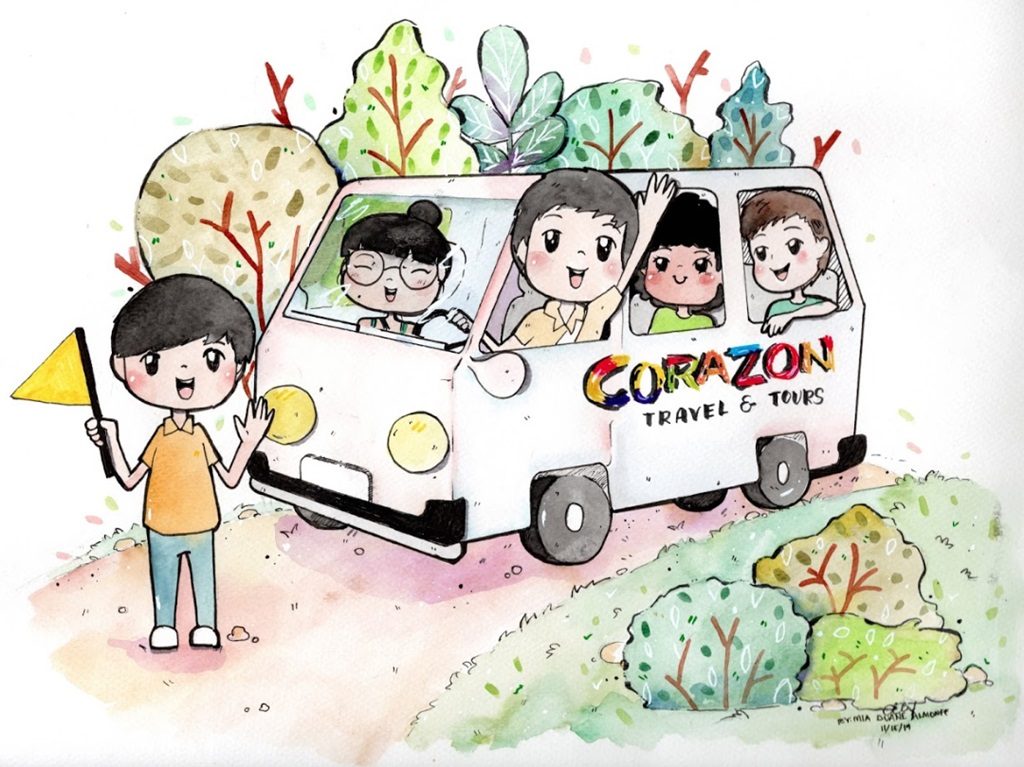 As their physical office is located in Puerto Princesa, they have a network of partners and suppliers who provide services on their behalf at the different parts of Palawan.
Corazon Travel and Tours was named the Top Performing Travel and Tour Agency in Puerto Princesa in 2017 and is a recipient of the Tripadvisor Certificate of Excellence Winner for two consecutive years now.
General Information
Address: G/F, PC Arcade Building, Junction 1, Brgy. San Miguel, Puerto Princesa City, Palawan
Contact numbers:
0998-970-8790 (Smart)
0977-843-3339 (Globe)
0927-685-5534 (Globe)
(048) 433-0508 (PLDT)
Emails:
Website: corazontravelandtours.com
Facebook: facebook.com/corazontravelph
---
This first appeared in Philippine Primer's Japanese and English Magazine March 2020 issue.
Written by Denisse Tenorio