El Nido Island Hopping Tour D: Best-Kept Lagoons and Beaches For a Moment of Solitude
El Nido's four island hopping categories have their own individual charm.  From Tour A's majestic lagoons, Tour B's limestone caves to Tour C's amazing beaches, what's in store for you when you choose Tour D?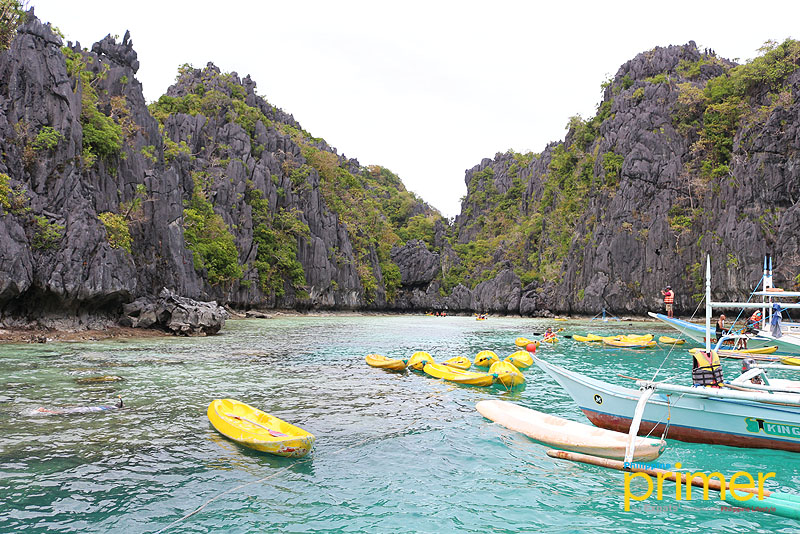 While being the most underrated tour category, Tour D boasts some of the best-kept lagoons and beaches not many people are aware of. So read on and discover some of the most chill and unspoiled islands of El Nido!
Also read: El Nido Island Hopping Tour B: Limestone Caves and Unspoiled Beaches
Cadlao Lagoon
Towering limestone rocks surround the turquoise waters of Cadlao Lagoon is one of the beautiful stops on this tour.
There are two options to enter the lagoon, you can either swim your way to the middle or rent a kayak that costs Php 200 for small (can fit up to two people) and Php 300 for big kayaks (good for 3 to 4 people).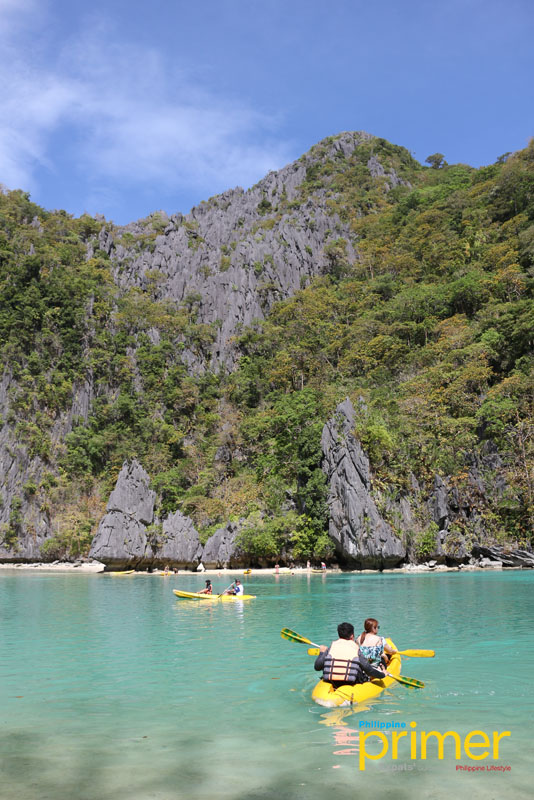 In the middle, you can get off the boat and take photos as the water in this area is just below the knee. You can swim towards the center where you can snorkel around to catch the colorful marine life of El Nido. 
Small Lagoon
The Small Lagoon is located at Miniloc Island just near the Big Lagoon and is often the first stop on this tour.
It used to be part of Tour A but because of the new rules prohibiting combination tours and allowing just one prime spot (Big Lagoon, Small Lagoon, and Secret Beach) per day, Small Lagoon was moved to Tour D.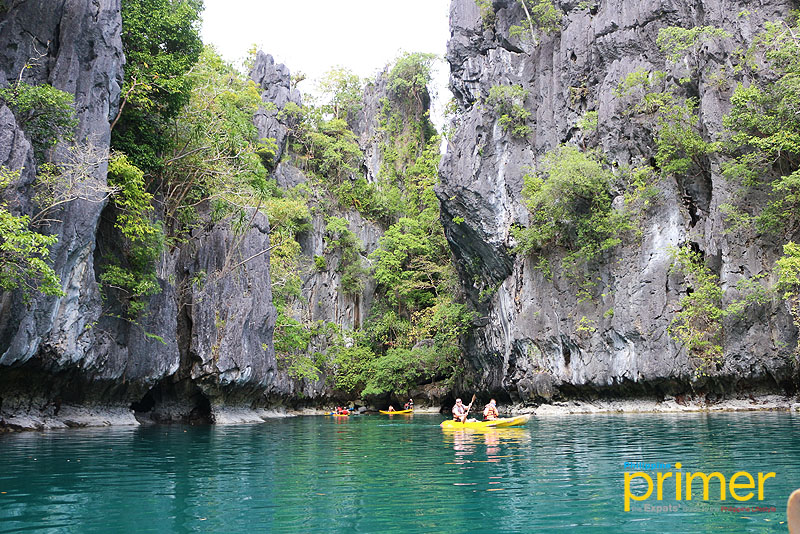 Small Lagoon is a small and a little complicated to navigate in terms of kayaking as the area is surrounded by towering limestone rocks.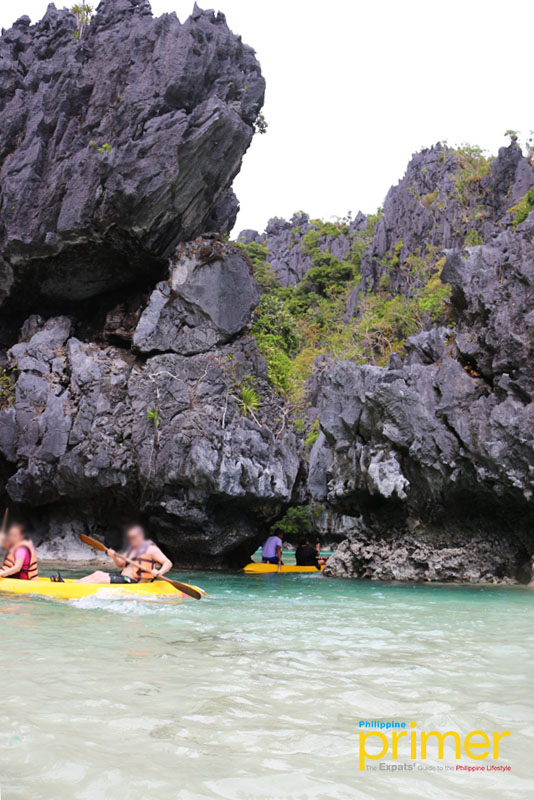 You can also get adventurous here as you paddle your way in the middle of kissing rocks or get off the boat and hop in one of the big rocks to take photos. 
Remember to be really careful and to always wear your life vests once you leave the kayak boats as the water here is really deep. The small kayak costs Php 300. 
Ipil Beach 
Ipil Beach is one of the closest beaches near the town of El Nido and while it is a popular stop, there is actually a hidden gem also close to the town, also known as the Ipil Beach 2 or Ipil Beach extension. 
Ipil Beach Extension is a less-crowded often uninhabited white sandy beach with crystal clear water perfect for those who want the beach all for themselves.
This quiet beach is also a good spot for sunset watching plus, if you're looking for good reception of the signal, you can have it here!
Apart from the lagoons and the beaches you can visit on Tour D, there are also several stops you can make like Entalula Island, a private island with only a portion of it open for the public to enjoy and Popolkan Island, a recommended snorkeling site boasting a vibrant marine life.
There are small caves around Entalula Island where people can find shade while resting and guests can also enjoy the beach sand as it is also fine and powdery.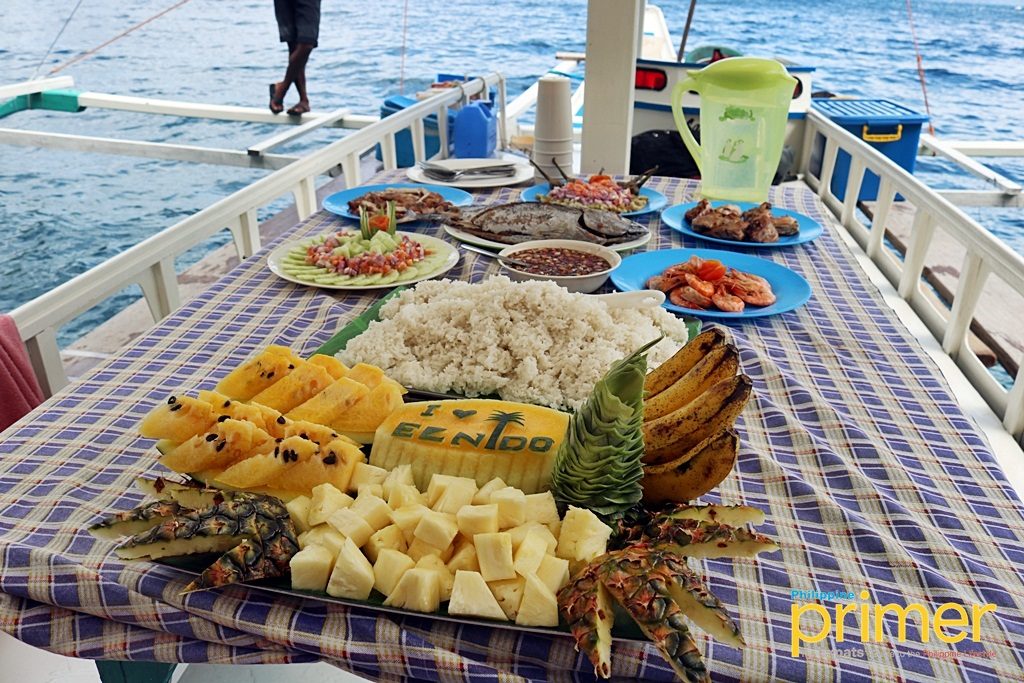 Meanwhile, both islands are also the usual lunch stop so make sure that if you do stop here for some foods, keep your trash with you until you get back to the town proper.
Also read: El Nido Island Hopping Tour A: Majestic Lagoons, Kayaks and Beaches
Corazon Travel and Tours
Corazon Travel and Tours offers a tour package for El Nido Island Hopping Tour B starting at Php 1,300/person for joiners. The package includes hotel a tour guide, boat transfers, picnic lunch, entrance fees, and pick-up and drop-off at hotels within El Nido town proper and Corong-Corong area.
Corazon Travel and Tours is a duly-licensed travel and tour operator based in Puerto Princesa Palawan, providing an all-in-one complete package with accommodation, eco-tours, and full meals guaranteed to make your stay hassle-free.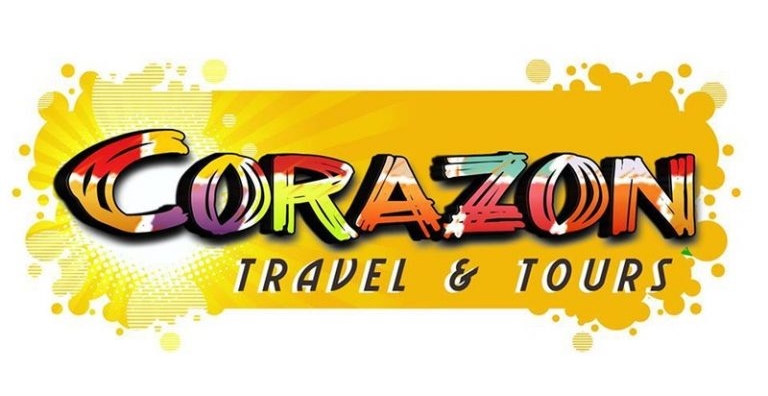 They also offer private eco-tours or budget packages for solo or group travelers. All packages provide you with a local tour guide, driver, and tour coordinator to help you get the most out of your stay.
For tips on island hopping in El Nido, such as information on fees to pay, what to bring, and booking a tour, check out our separate blog A Guide to El Nido Island Hopping.
Corazon Travel and Tours Information
Address: G/F PC Arcade Bldg., Junction 1, Brgy. San Miguel, Puerto Princesa City, Palawan
Contact numbers: 0998-970-8790 (Smart) / 0977-843-3339 (Globe) / 0927-685-5534 (Globe) / (048) 433-0508 (PLDT)
Email: travelwithcorazon@gmail.com / corazontravelandtours@gmail.com / corazontravelandtours@yahoo.com
Website: corazontravelandtours.com
Facebook: Corazon Travel and Tours
---
This first appeared in Philippine Primer's Japanese and English Magazine March 2020 issue.
Written by Denisse Tenorio