El Nido Island Hopping Tour B: Limestone Caves and Unspoiled Beaches
El Nido's popular island hopping is a series of tours ranging from A to D, each with different stops and highlights. While Tour A and C are the usual and most popular stops, you'll get to experience the most diverse attractions El Nido has to offer with Tour B.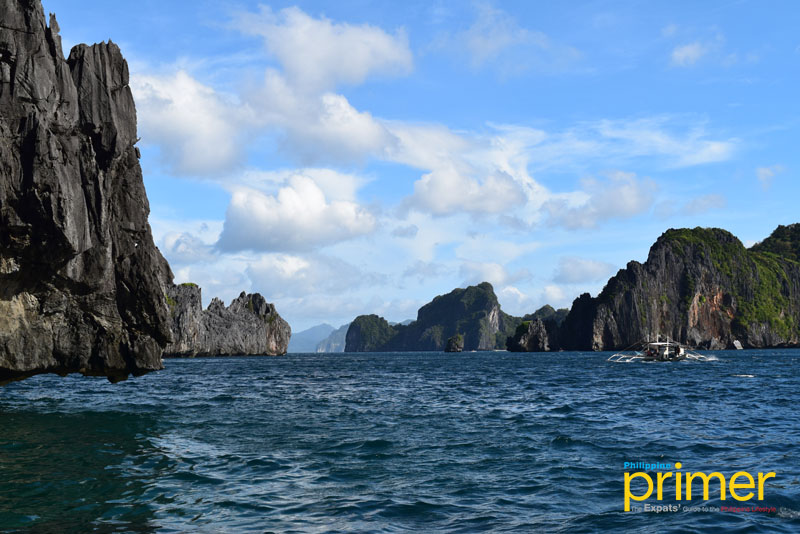 From pristine beaches for a moment of solitude to limestone caves and unspoiled beaches to bring out the little adventurer in you, Island Hopping Tour B is a stop to experience the true island vibe with lesser crowds. 
Cathedral Cave
Most people don't like booking the Tour B as it is mostly about caves but Cathedral Cave is one unique rock formation that is rich with stalactites or a formation that hangs from the ceiling inside.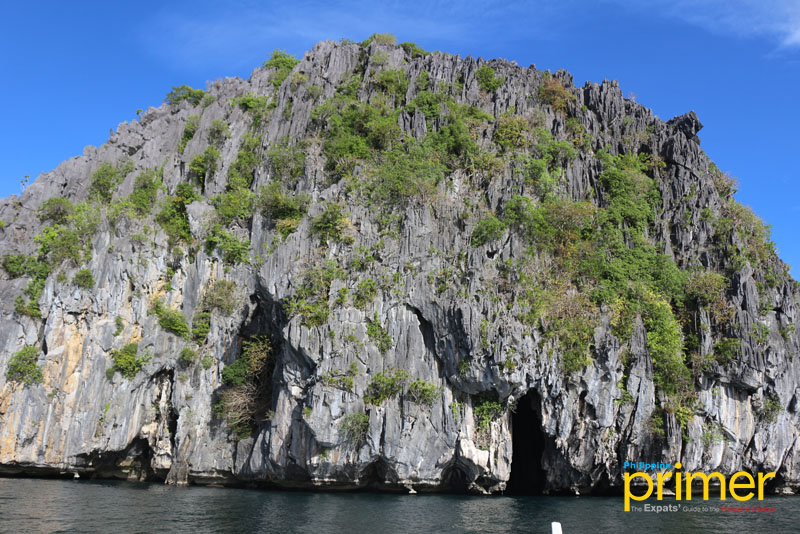 The cave is shaped like a Cathedral with an arch-like entrance shaped like a door. You can have the boat parked just before the entrance and take as many photos as you like without even getting off the boat.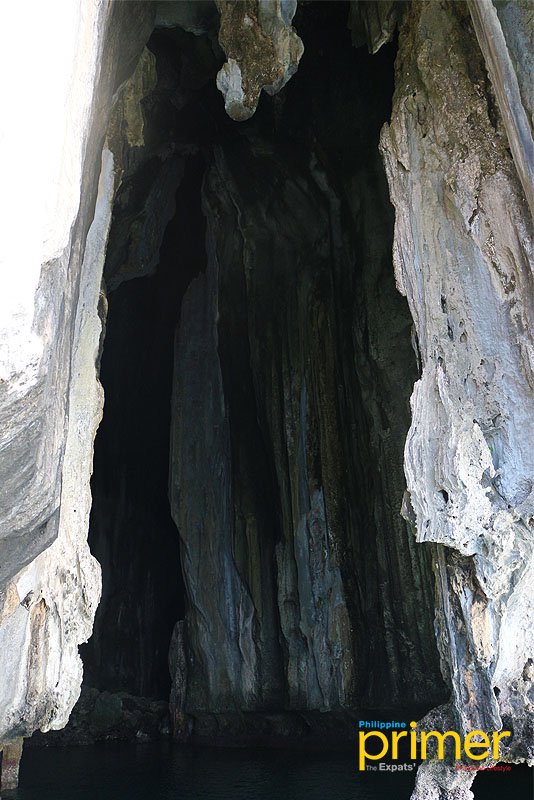 You can also ask your tour guide to move the boat closer to the entrance so you can see the beauty of the formations inside. 
Cudugnon Cave
Cudugnon Cave is probably one of the most interesting caves on Tour B as it is a little challenging going inside. The Cave entrance is a small and rocky hole and requires a careful process of going in.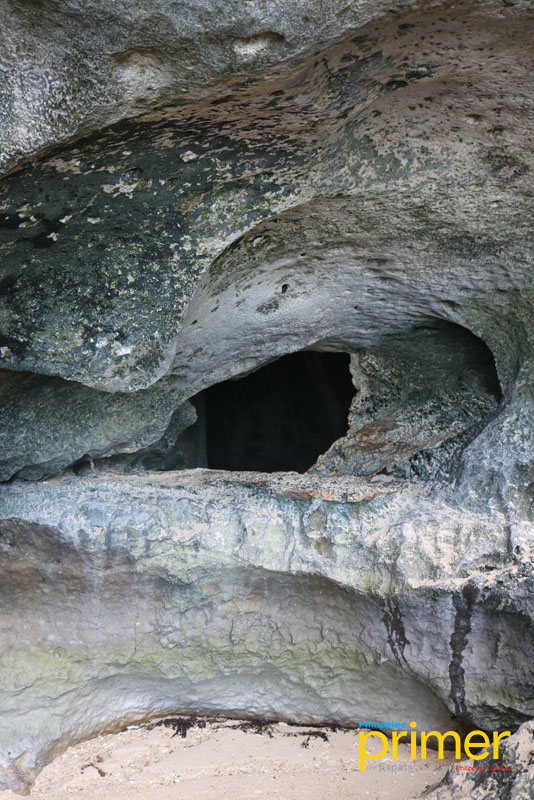 There is a small rock just before the entrance that can support you when going up on the hole and you need to sit down and half-lean before rolling over to the side of the entrance.
The hole is a little high from the grounds on the inside so you have to be very careful when going down inside. Boat guides usually lay life vests at the entrance of the hole as support because rocks can get a little pointy.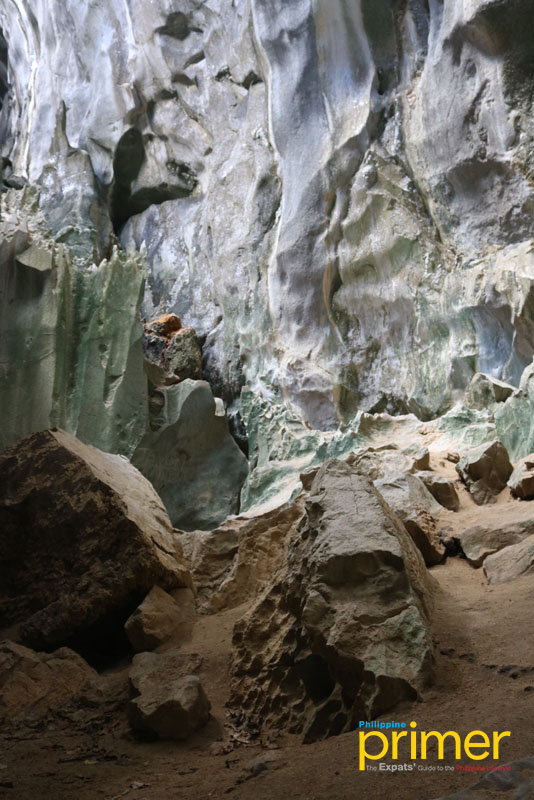 Inside, you'll be mesmerized with its high-ceiling that is often inhabited by bats and the famed balinsasayaw bird, along with the equally fascinating stalagmites and stalactites. 
The cave also has a historic significance as potteries were once found here dated back to the Sung Dynasty (960-1279 BC). Other facilities in the beach area are bathrooms, stores, and nipa-hut cottages. 
Snake Island
Snake Island is definitely one of the most unique spots in El Nido as it features a long white sand bar that connects it to the other island.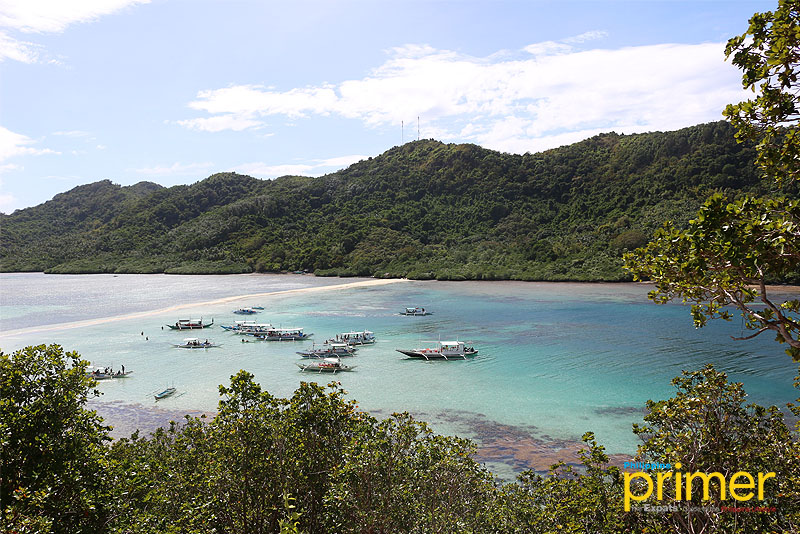 The sandbar is often visible during low tide and on the mainland, you'll find a short trail uphill where you can enjoy the best view of the sandbar.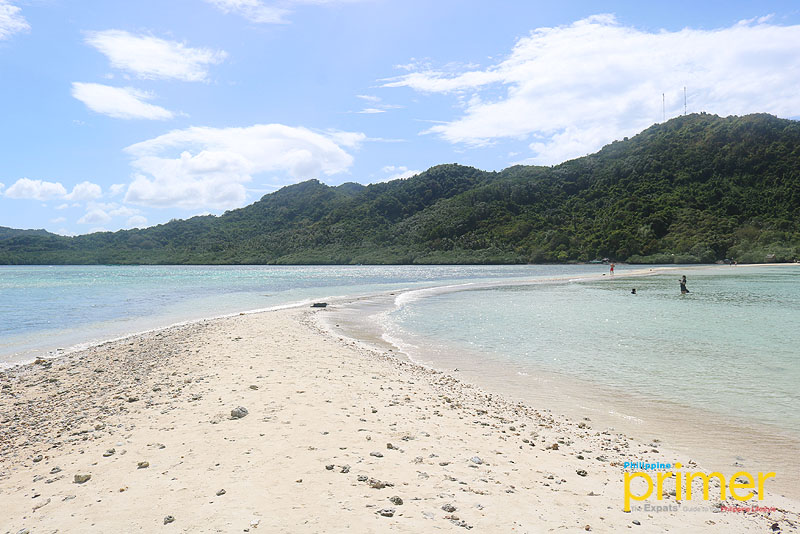 This is also a perfect spot for swimming and chilling as the waves aren't too harsh and are usually the stop for lunch by the boat. 
Pinagbuyutan Beach
The usual last stop for Tour B is Pinagbuyutan Beach as it is the closest one to the town proper and is the perfect place to cool down after a long day of adventure.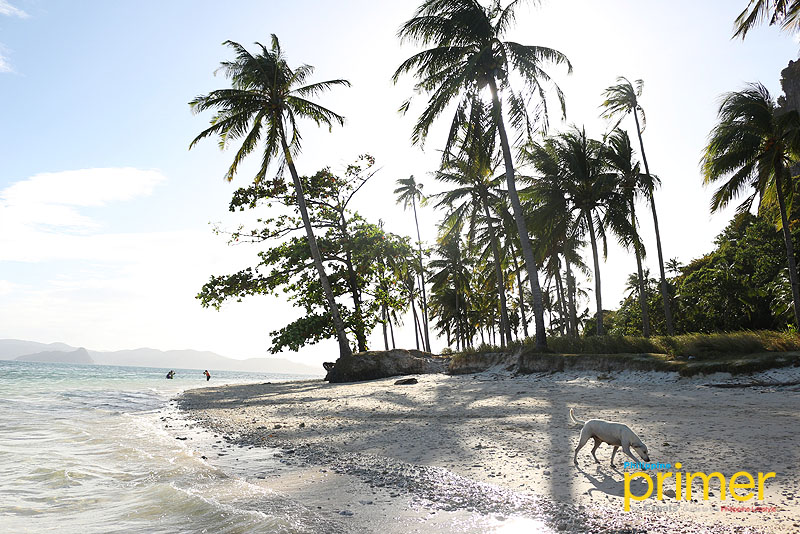 Although the beach isn't like the others with powdery sands, Pinagbuyutan has a more picturesque view with towering coconut trees and calm waves crashing through the shore.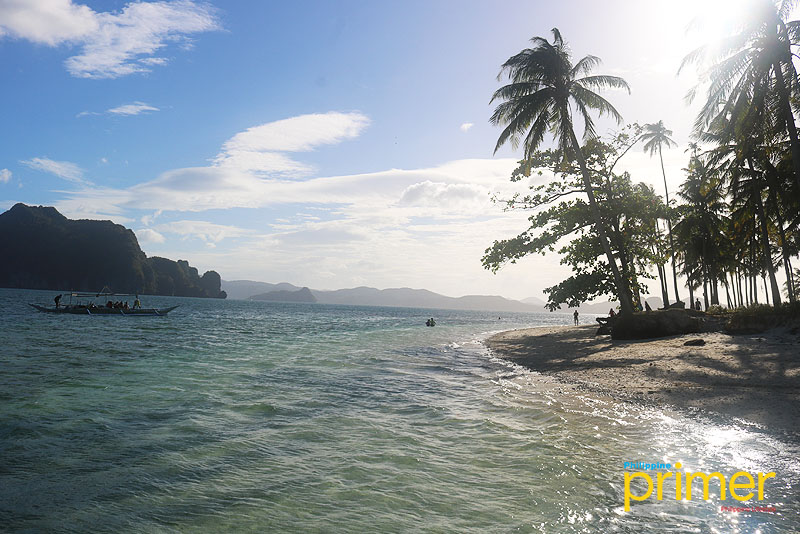 The islands that are usually included in Tour B vary per tour provider. You can make arrangements should you wish to change a few stops on other islands. Other island options are Pasandigan Beach, a tropical paradise with a white sand beach surrounded by towering coconut trees. The crystal clear and calm water of the beach also makes it one of the best places to swim.
There is also Paradise Beach and Bukal Beach, an ideal picnic place as it is often quiet around. Most of the time, if you get lucky, you can have this beach all to yourself. This is one of the good places to get your tan, chill out and just bask under the sun.
Thereare also small caves around Paradise Beach that you can explore as the island is surrounded by limestone rocks. There are also several huts around if you'd like a shade while having your lunch.
Corazon Travel and Tours
Corazon Travel and Tours offers a tour package for El Nido Island Hopping Tour B starting at Php 1,300/person for joiners. The package includes hotel a tour guide, boat transfers, picnic lunch, entrance fees, and pick-up and drop-off at hotels within El Nido town proper and Corong-Corong area.
Corazon Travel and Tours is a duly-licensed travel and tour operator based in Puerto Princesa Palawan, providing an all-in-one complete package with accommodation, eco-tours, and full meals guaranteed to make your stay hassle-free.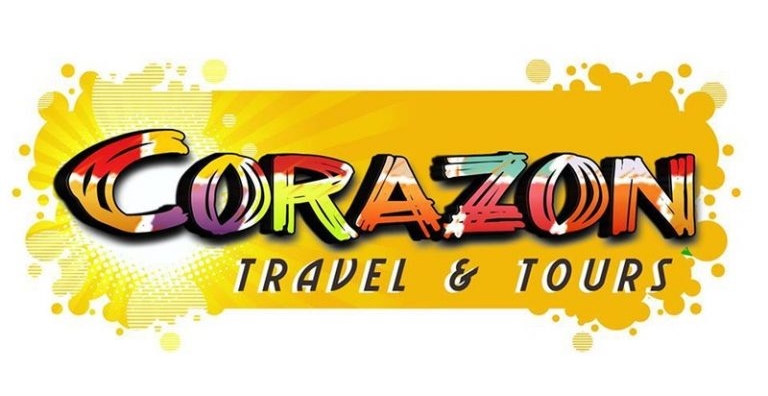 They also offer private eco-tours or budget packages for solo or group travelers. All packages provide you with a local tour guide, driver, and tour coordinator to help you get the most out of your stay.
For tips on island hopping in El Nido, such as information on fees to pay, what to bring, and booking a tour, check out our separate blog A Guide to El Nido Island Hopping.
Corazon Travel and Tours Information
Address: G/F PC Arcade Bldg., Junction 1, Brgy. San Miguel, Puerto Princesa City, Palawan
Contact numbers: 0998-970-8790 (Smart) / 0977-843-3339 (Globe) / 0927-685-5534 (Globe) / (048) 433-0508 (PLDT)
Email: travelwithcorazon@gmail.com / corazontravelandtours@gmail.com / corazontravelandtours@yahoo.com
Website: corazontravelandtours.com
Facebook: Corazon Travel and Tours
---
This first appeared in Philippine Primer's Japanese and English Magazine March 2020 issue.
Written by Denisse Tenorio