Drinking Water in the Philippines: Sources and Where to Buy Some
Drinking Water in the Philippines: Sources and Where to Buy Some
As an expat or tourist navigating new surroundings, one of the first things you'll want to know is where to find safe and reliable drinking water. Worry not, because we've got you covered! Today, we'll explore the various sources of drinking water and discover the best places to buy water and give you handy tips to ensure you're sipping safely throughout your stay in the Philippines.
Water Refilling Stations
Water refilling stations play a crucial role in providing safe and potable drinking water to homes, offices, businesses, and other establishments. These stations deliver water directly to customers' premises in large cylindrical containers commonly known as water gallons. The products they deliver adhere to strict standards of water quality, purification, and sanitation.
IMAGES from Therapure Water Refilling Station
Such service is also a popular choice among both locals and expats to get drinking water as it doesn't only offer convenience, but also affordability. Instead of buying another gallon of water for your dispenser, you can just call your local supplier and have a refilled container delivered right to your doorstep.
Here's a list of popular refilling stations near you:
Therapure Water Refilling Station
Address: Unit 68, Asian Mansion 2, 107 Dela Rosa Street, Legaspi Village, Makati
Contact number: (02) 887-3743
RAMC Water Refilling Station
Address: Suite 1A, JDJ Suites, 1139 Tanay St, Makati
Contact number:  0917-669-5070
Acquawin Water Refilling Station
Address: 9595 Kamagong St., Brgy. San Antonio 1203 Makati
Contact number: 0917-704-6760
Aquabest – Makati
Address: 4912 Novaliches Street, Olympia 1200 Makati
Contact number: 0977-8420-088 / (02) 7966-1887 / 0977-8118-887
Crystal Clear – Taguig
Address: G/F Ridgewood Square, C-5 Road, Taguig
Contact number: 0917 792 1188
Aceland Water Station
Address: Blk 70 Lot 1 Purok 5 Taguig City
Contact number.: 0939-510-1985 / (02)533-6918
Bottled Water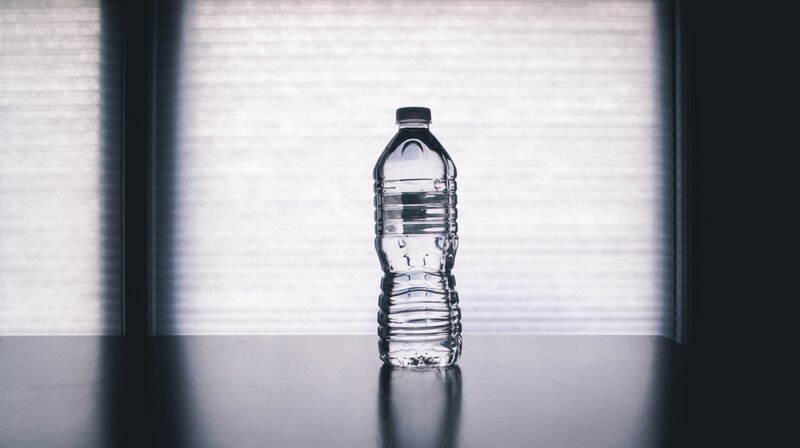 IMAGE from Pexels
Bottled water is a popular choice for many Filipinos, offering convenience and portability. It is available in various sizes and types, such as purified, mineral, or alkaline water. Bottled water undergoes extensive filtration and purification processes to ensure its safety and quality. It is widely distributed in supermarkets, convenience stores, and vending machines, making it easily accessible to consumers across the country.
Getting drinking water supply is not difficult and keeping stocks of it at home is very common in the Philippines. Since drinking tap water is not recommended, bottled water is usually purchased at supermarkets and convenience stores. A lot of brands sell in different sizes.
Here are the popular brands in the Philippines and where to buy* them: Wilkins, Evian, Le Minerale, Viva, Aquafina, SM Bonus, Absolute, Summit, and Nature's Spring.
*Price varies depending on location and store.
Water Dispensers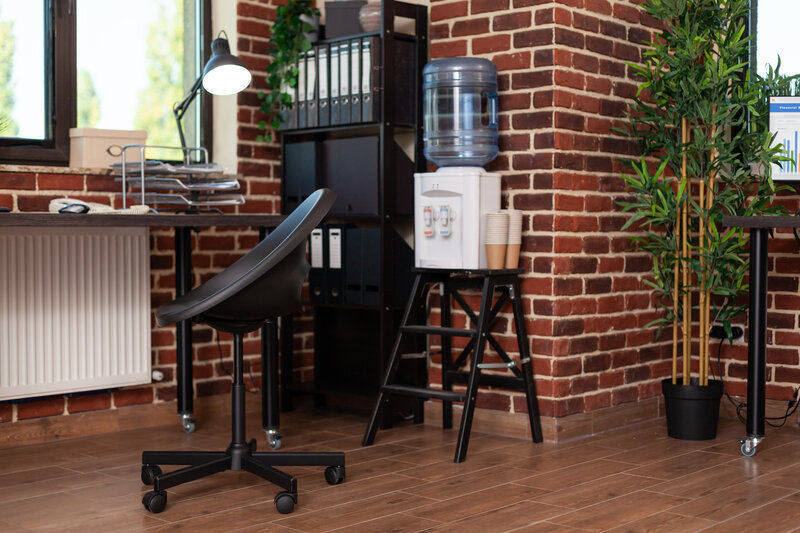 IMAGE from Freepic
Water dispensers are another common source of drinking water in the Philippines, particularly in offices, schools, and households. These devices typically provide both hot and cold water, allowing users to have a refreshing drink or prepare hot beverages conveniently. The water used in dispensers is often supplied from large water gallons supplied by refilling stations, where water quality and sanitation are closely monitored.
Water dispensers are commonly used at home and office. These are usually sold in shopping centers such as ACE Hardware, Anson's, or other major appliance centers. Getting hot or cold water is easier through a water dispenser.
Tap Water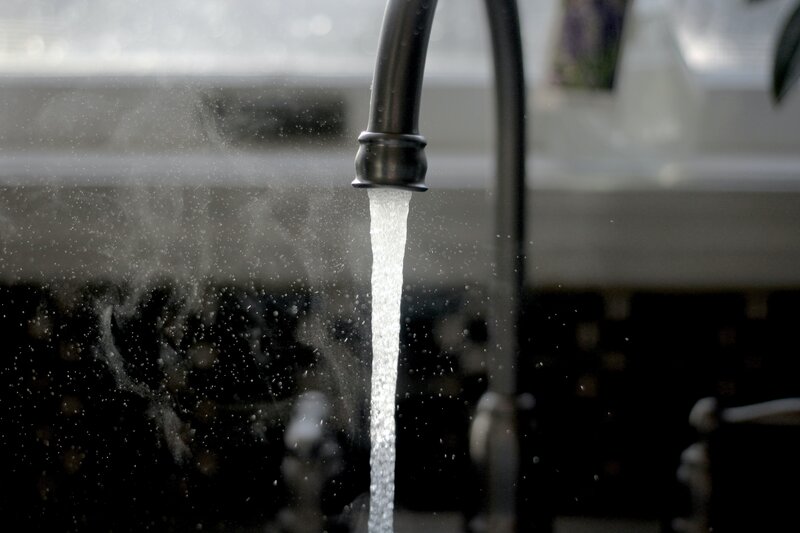 IMAGE from Unsplash
Tap water, supplied by local water utilities such as Maynilad and MWSS and municipalities, is an essential source of drinking water for many households in urban and suburban areas. Water treatment plants process and purify the water to meet the necessary standards for drinking. However, the quality of tap water may vary depending on the location and the state of water infrastructure. In some cases, additional filtration or purification may be preferred for added peace of mind.
Consulting with the admin before having water delivered to your unit in a condominium or an apartment is essential for several reasons. First, there may be specific guidelines or regulations in place regarding water delivery, and they can provide you with the necessary information to ensure compliance. Second, they can advise you on the best delivery procedures to avoid any inconvenience to other residents or potential damage to the property. Lastly, coordinating with the admin allows for a smoother process, as they can facilitate access for the delivery personnel and minimize disruptions.
Also read: Is it Okay to Drink Water from the Tap?