GUIDE: Home and Office Fire Prevention Tips
GUIDE: Home and Office Fire Prevention Tips
Along with the excitement of spending the summer in beaches and other vacation spots from March through May, the rising temperature also increases number of fire incidents throughout the country.
The old adage "prevention is better than cure" is true, especially when simple precautions and measures can prevent such accidents and avoid the loss of lives and properties. Keep your family and properties safe from fires with the safety tips below:
Install fire protection systems
IMAGE from Pexels
A professionally designed, installed, operated, and maintained fire alarm system can prevent or reduce the losses associated with an unwanted fire in any residence and building. It provides warning to the occupants so they can evacuate the building as well as to notify the fire department so it can respond to the incident. Install smoke alarms and fire detectors on every level of your property and test them every one in a while to make sure these devices are working. Change their batteries every six months.
Always have a fire extinguisher ready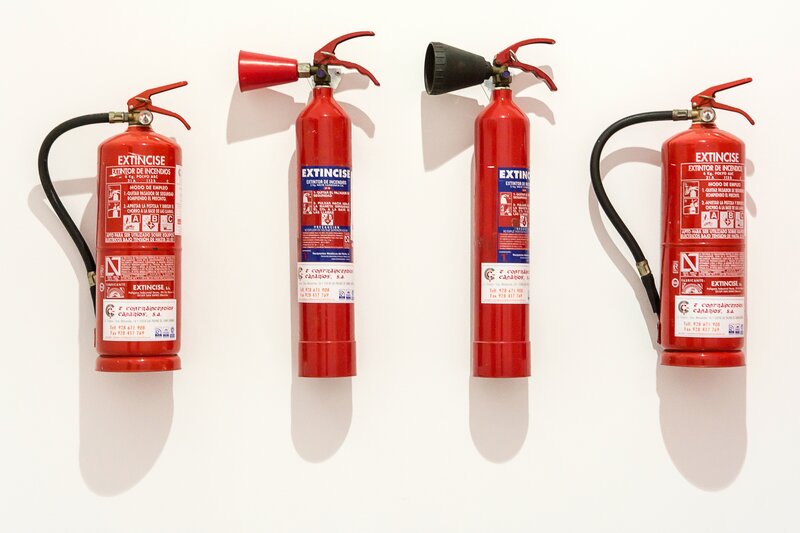 IMAGE from Pexels
Fire extinguishers are an important part of the home fire safety plan. Acting as the first line of defense, they can save lives and properties by putting out minor fires before they have a chance to spread or suppressing it until the fire department arrives. Do keep in mind that there are various types of fire extinguishers for the appropriate scenario such as water fire extinguishers, dry chemical extinguishers, and foam fire extinguishers.
Create multiple escape plans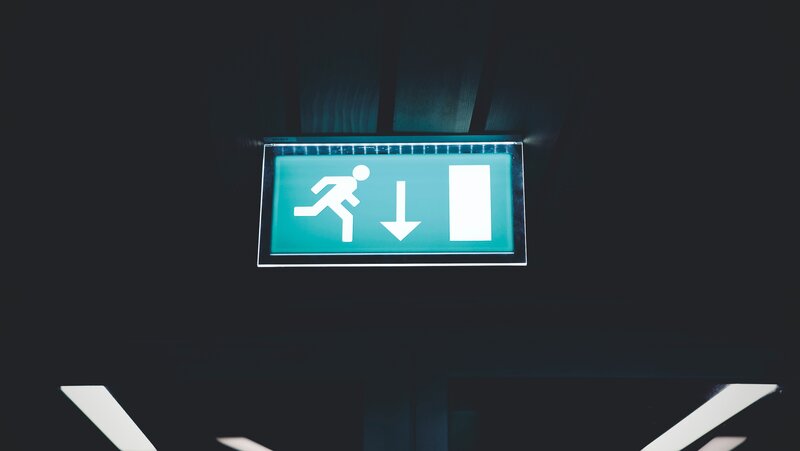 IMAGE from Pexels
According to Red Cross, you may have as little as two minutes to escape if a fire breaks out. On such incidents (knock on wood), you have to get out fast. Meet up with everyone and work out an escape plan in advance. Be sure that they know at least two unobstructed exits from every room. If you have little children, teach them what to do in a fire and don't treat a fire drill practice like a joke.
Check for faulty connections and use appliances safely
IMAGE from Pexels
Taking the necessary precautions is the best way to protect lives and properties from fires. Make sure you regularly inspect electrical cords and wirings and to check for any irregularities such as flickering lights and burning smell while plugging in equipment. Also, avoid overloading outlets with extension cables for appliances and devices as overheating sockets may cause fire accidents.
Stay safe in the kitchen
IMAGE from Pexels
Cooking is one of the leading causes of home fires, injuries, and deaths. Fires can start when food is left unattended so always stay in the kitchen when cooking. Keep anything that can catch easily fire away from the stovetop. Keep a lid nearby when you're cooking to smother grease fires. Never put anything combustible in an oven. In case of fire, turn off the heat and keep the door closed. Lastly, supervise kids in the kitchen and practice safe cooking habits such as keeping your stovetop clean of grease.
---
You can report fire and other fire-related incidents and emergencies to the Bureau of Fire Protection at (02) 729-5166 9, the Philippine National Police at 2920 (SMS), and the Philippine Red Cross at 143, (02) 527-0000, and (02) 527-8385 to 95.