How to Keep Your Teeth Healthy Amid the COVID-19 Pandemic
How to Keep Your Teeth Healthy Amid the COVID-19 Pandemic
Maintaining healthy teeth is tough work. Even if you get compliments about yours, it's important to take the right steps to maintain them and prevent problems. This involves being mindful of your habits and having the right oral care from your dentist. However, the COVID-19 pandemic has brought delays in dental care for a lot of people. Those whose problems might have been easily taken care of in a clinic have to wait to see a professional, and since teeth don't get better on their own, those lingering problems only get worse and worse.
That's why we partnered with Acero Dental Center to give you great dental hygiene tips you can practice at home to protect your teeth during the pandemic.
Brush regularly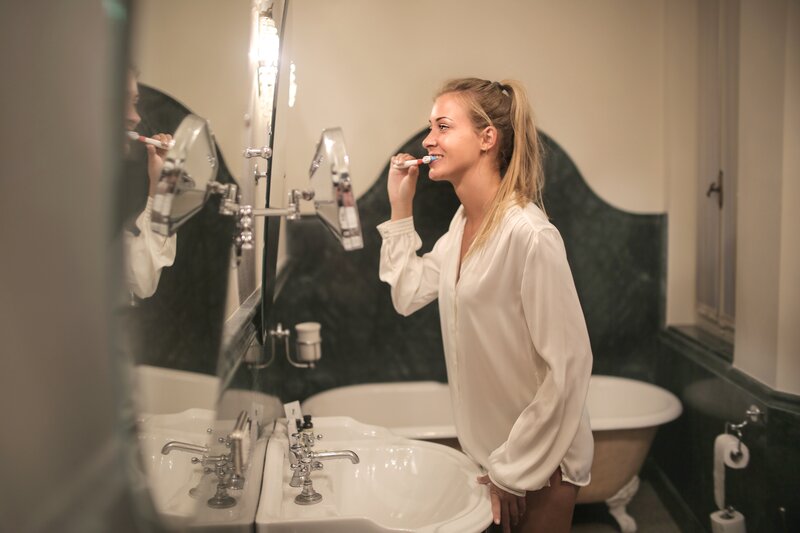 IMAGE from Pexels
Brush your teeth at least twice a day. It is also recommended to do so before hitting the bed to get rid of the germs and bacteria that accumulate throughout the day. Also, gently brush your tongue every time you brush your teeth as plaque can build up on your tongue, which can cause bad mouth odor and other oral health problems.
Don't forget to floss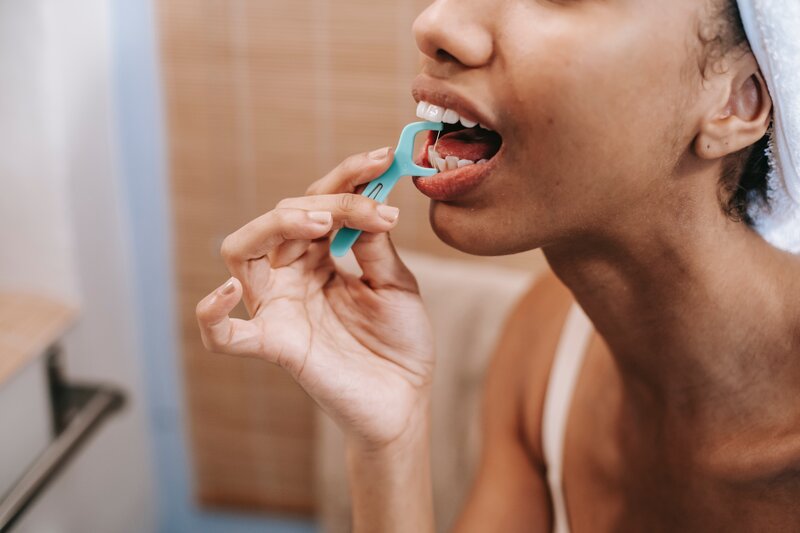 IMAGE from Pexels
Lots of people who brush regularly don't floss. Flossing is not just for getting food debris that may be getting stuck in between your teeth, it's really a way to stimulate the gums, reduce plaque, and help lower inflammation in the mouth. Flossing once a day is may be enough to get these oral health benefits.
Use mouthwash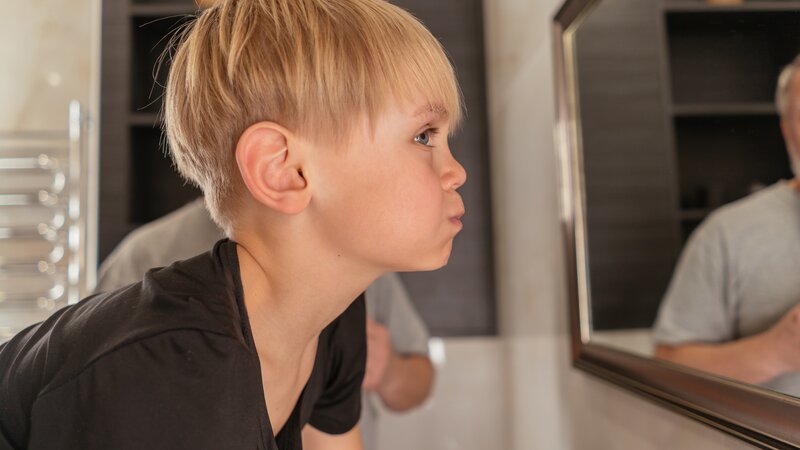 IMAGE from Pexels
Using mouthwash is necessary for good oral health. It reduces the amount of acid in the mouth, cleans hard-to-reach areas in and around the gums, and re-mineralizes the teeth. Ask your dentist for specific mouthwash recommendations. Some brands are best for children, and those with sensitive teeth. You may also get prescription mouthwash from them for more serious problems.
Avoid sugary and acidic food
IMAGE from Pexels
Diet affects dental health. The longer and more frequently your teeth are exposed to sugar ​and other food that stick in the teeth such as potato chips and crackers, the greater the risk of cavities. Sugar becomes acid in the mouth, which can erode the enamel of the teeth. These acids are what causes cavities. Meanwhile, acidic fruits likegrapes and oranges, teas, and coffee can also wear down tooth enamel. You don't have to avoid these, but you have to be mindful of the portions you take.
Drink more water
IMAGE from Pexels
Water is the best drink for your overall health, including oral health. As a rule of thumb, it is recommended to drink some after eating. This can help wash out some of the negative effects of sugary and acidic food and drinks in between brushes.
See your dentist regularly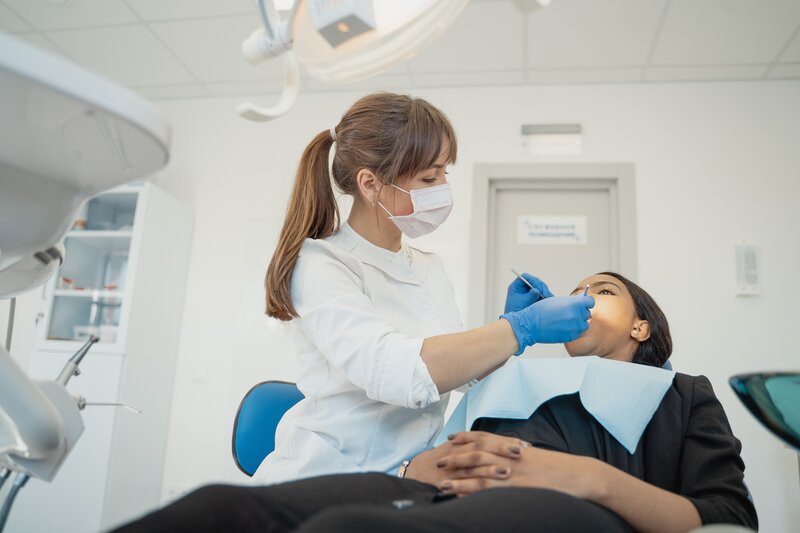 IMAGE from Pexels
What you do with your mouth every day is crucial to your overall oral health. Still, you need to see a dentist regularly. You should, at the very least, visit yours for checkups and cleanings twice a year. Aside from looking for cavities, they will also check potential problems and offer solutions. If you can't go out, many dentists have also turned to telemedicine to advise patients via phone or video call.
For your oral health care needs, visit Acero Dental Center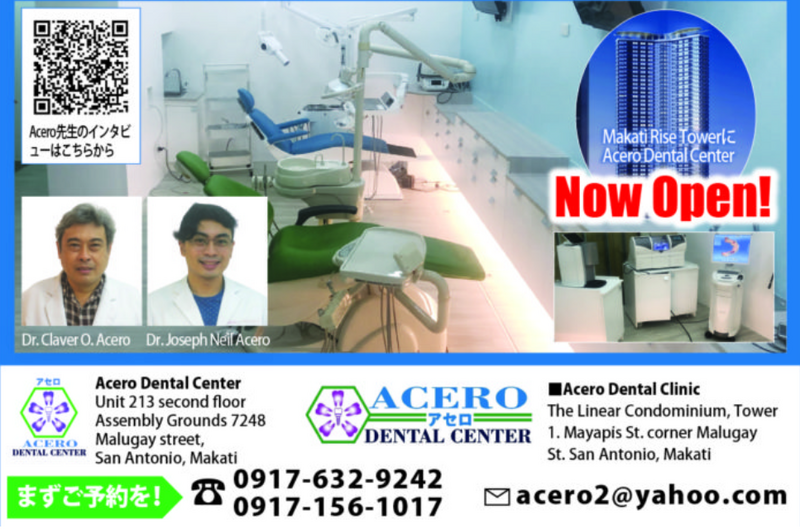 IMAGE from Acero Dental Clinic
Maintaining healthy teeth and making good smiles don't have to be expensive. For getting the best of both worlds, visit Acero Dental Center in Makati.
Its state-of-the-science dental equipment combined with the in-house dentists' expertise in the field offer patients the best oral health care experience they will find on this side of town. They offer comprehensive and highly specialized, yet affordable dental treatments such as cosmetic dentistry, implants, TMJ, and periodontics.
General Information
Address: The Linear Condominium, Tower 1, Mayapis corner Malugay St. San Antonio, Makati
Phone: 0917-632-9242 / 0917-156-1017
Email: acero2@yahoo.com
Facebook: ACERODENTALCENTER