GUIDE: Hospitals Accepting Foreign COVID-19 Patients in Metro Manila
GUIDE: Hospitals Accepting Foreign COVID-19 Patients in Metro Manila
It's already stressful to find out that you're a COVID-19 patient, let alone if you're living in a foreign land without prior knowledge on how the health care system works in that country. Sure, it's intimidating, scary, and most of all makes you even more anxious. However, the first step toward recovery and healing is checking your options and be informed ahead of time.
If you happen to be in the Philippines and this happened to you, we've listed down seven of the best tertiary hospitals in Metro Manila that you can rely on and entrust your health with to ease your worries.
The Medical City (TMC)
IMAGE from The Medical City
Referred to as the largest healthcare network in the Philippines, TMC is composed of one flagship complex based in Ortigas, four provincial hospitals, and over 50 clinics in the metro and in select provinces in the country. TMC Ortigas boasts a distinguished medical team composed of over a thousand physicians, all of whom are veterans and well-known in their respective fields. They are supported by an organization composed of 4,000 allied medical and administrative staff, many of whom have honed their expertise over years of service to the hospital.
General Information
Address: Ortigas Avenue 1605 Pasig City
Phone: 02–8988-1000 / 02-8988-7000
Website: www.themedicalcity.com
Business Hours: Open 24 hours
Email Address: mail@themedicalcity.com
Facebook: @TheMedicalCity
Instagram: @themedicalcity
Twitter: @TheMedicalCity
St. Luke's Medical Center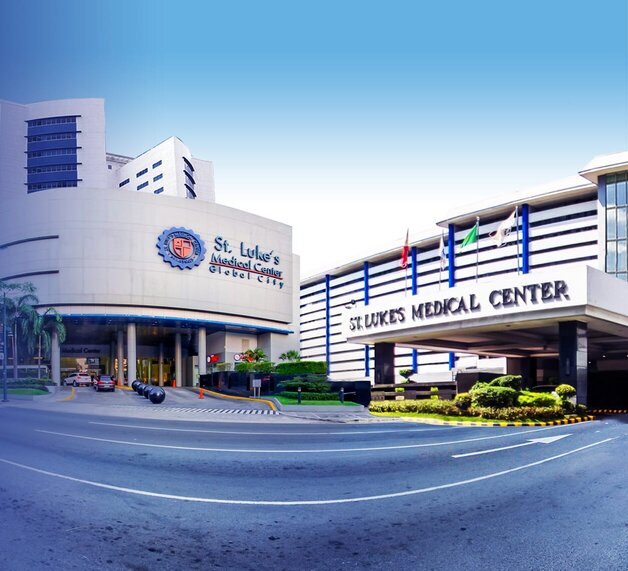 IMAGE from St. Luke's Medical Center
St. Luke's Medical Center is recognized as one of the leading healthcare institutions in the country. Their two facilities in Quezon City and Bonifacio Global City are on par with the best hospitals around the world. A testament to St. Luke's world-class quality medical service is its accreditation with, and affiliation to, international organizations.
General Information (Quezon City)
Address: 279 E Rodriguez Sr. Ave. Quezon City
Phone: 8-723-0101
Website: www.stlukes.com.ph 
Business Hours: Open 24 hours
Facebook: @StLukesPH
Instagram: @stlukesmedicalcenter
General Information (Global City)
Address: Rizal Drive cor. 32nd St. and, 5th Ave, Taguig, 1634 Metro Manila
Phone: 02-8789-7700
Website:  www.stlukes.com.ph 
Business Hours: Open 24 hours
Facebook: @StLukesPH
Instagram: @stlukesmedicalcenter
Makati Medical Center
IMAGE from MakatiMed
MakatiMed delivers quality and compassionate service through their highly skilled and veteran team of physicians, nurses, allied healthcare professionals and management staff, and state-of-the-art facilities. Accredited by the Department of Health (DOH), the United Nations Children's Fund (UNICEF), the World Health Organization (WHO), among other prestigious organizations, they are committed to deliver best practices in healthcare.
General Information
Address: 2 Amorsolo Street, Legazpi Village, Makati, 1229 Metro Manila
Phone: 02-8888-8999
Website: www.makatimed.net.ph
Business Hours: Open 24 hours
Email Address: mmc@makatimed.net.ph
Facebook: @IamMakatiMed
Twitter: @iammakatimed
Asian Hospital and Medical Center (AHMC)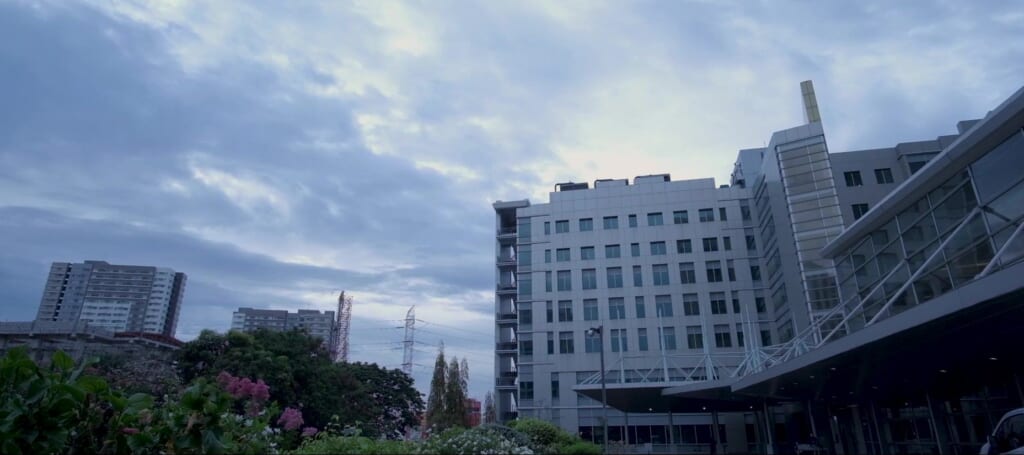 IMAGE from AHMC
AHMC is a tertiary hospital accredited by the Joint Commission International as one of the most advanced healthcare institutions in the Philippines dedicated to providing top-notch healthcare services to their patients. With 1,000 doctors trained in various specialties and 400 highly skilled nurses, supported by 1,000 employees and staff, AHMC continuously provides high-quality patient care. They continuously innovate their services, aiming to lead to the best clinical outcomes, quality patient safety, and efficient disease management approaches.
General Information
Address: 2205 Civic Dr, Alabang, Muntinlupa, 1780 Metro Manila
Phone: 02-8771-9000
Website: www.asianhospital.com 
Business Hours: Open 24 hours
Email Address: info@asianhospital.com
Facebook: @AsianHospitalPH
Twitter: @asianhospitalph
Adventist Medical Center Manila (AMC Manila)
IMAGE from AMC Manila Facebook page
AMC Manila is a tertiary hospital and a level IV academic institution located in Pasay City. They provide a wide range of pediatric and adult care services from primary to family medicine, to advanced specialty care, committed to giving sustained accessibility and consistently excellent health services to everyone. Their 400-strong staff provides services to members of Health Maintenance organizations, insurance hospitalization plan holders, employees of sister institutions and corporations. The hospital's lifestyle program includes in-patient and out-patient executive check-ups, counseling, weight control, stress management, diabetes control, and many more.
General Information
Address: 1975 Donada St. Cor. San Juan St. Pasay City
Phone: 8525-9191 to 98 loc 643
Website: amcmanila.org
Business Hours: Open 24 hours
Email Address: info@amcmanila.org
Facebook: @AdventistMedicalCenter
Instagram: @AdventistMedicalCenter
Cardinal Santos Medical Center (CSMC)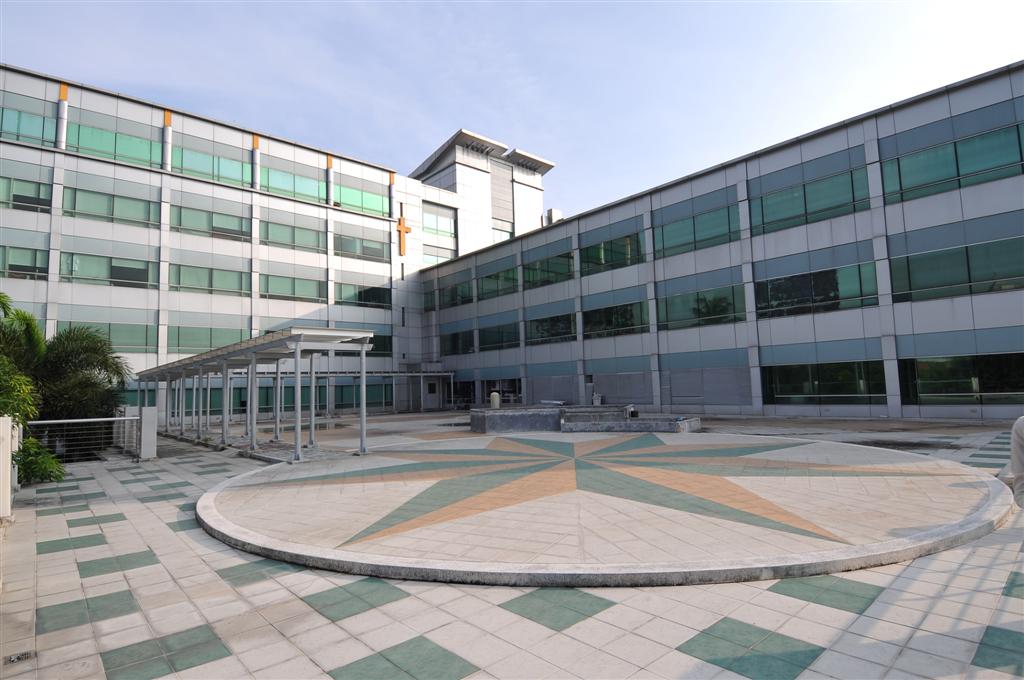 IMAGE from CSMC
CSMC, formerly known as St. Paul's Hospital of Manila, is one of the country's leading hospitals specializing in the fields of cardiology, neurosurgery, oncology, and rehabilitation medicine. They are also known for their expertise in pediatrics, obstetrics, and gynecology, pulmonary medicine, urology, among other fields. Committed to excellent service, patient comfort, and well-being, they embody the family-oriented care that the hospital is known for.
General Information
Address: 10 Wilson St. Greenhills West, San Juan City Metro Manila
Phone: 02-8727-0001
Website: www.cardinalsantos.com.ph
Business Hours: Open 24 hours
Email Address: cscconcierge@csmc.ph
Facebook: @CardinalSantos
Instagram: @cardinalsantos
East Avenue Medical Center (EAMC)
IMAGE from EAMC Facebook page
EAMC is a tertiary hospital managed by DOH, aiming to provide quality medical care and treatment to the public. They are committed to providing the highest standard of hospital care in compliance with the statutory and regulatory requirements by continually improving the quality management system to the highest satisfaction of their patients. The hospital is also designated by the department as a training and teaching center that provides appropriate training programs, materials, and facilities that aim to teach their medical and non-medical staff with opportunities for professional development and competency-building.
General Information
Address: East Avenue, Diliman, Quezon City
Phone: (632) 928-0611
Website: eamc.doh.gov.ph
Business Hours: Open 24 hours
Email Address: eamc.info@gmail.com
Facebook: @EastAvenueMedicalCenter
Also read:  Hospitals, Clinics, and Medical Institutions in the Metro