5 Essential Vitamins You Should Look For in Health Supplements
5 Essential Vitamins You Should Look For in Health Supplements
As the body's first line of defense against illnesses and infections, the immune system is one that needs utmost care—however much of a work in itself it is. One has to ingest a balanced diet, exercise regularly, and observe proper hygiene among other things.
But what tends to be largely overlooked is actually a major factor in keeping the immune system at an optimal state: taking the right immune-boosting vitamins and minerals. 
Know and understand what the body needs and treat yourselves to their essential health benefits in the long run!
Vitamin A
Vitamin A plays an essential part in maintaining healthy vision and aids in the normal function of the immune system and organs. It also helps in creating white blood cells that fight viruses and infections.
Swanson Premium Vitamin A 10,000 IU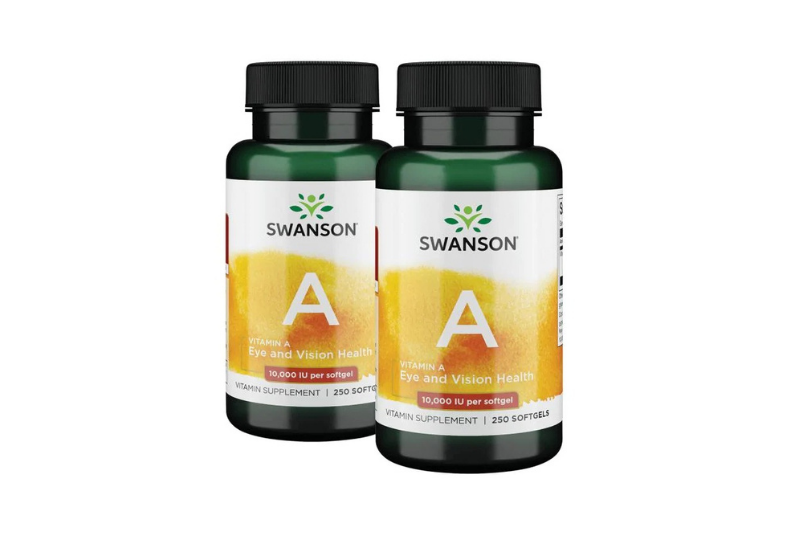 Benefit/s: Delivers retinol or vitamin A—a powerful antioxidant, for healthy eyes, skin, hair, bone health, and immune system.
Price: Php 980 (250 soft gels per bottle)
Where to buy: BeautyMNL
Now Foods Vitamin A 10,000 IU
Benefit/s: Provides a dosage of vitamin A from fish liver oil for the health of one's eye,  skin, and immune function.
Price: Php 400 (100 soft gels per bottle)
Where to buy: Nutrition Depot Philippines
Vitamin B
Vitamin B, which is composed of eight B vitamins, holds a vital role in supporting the overall bodily function. Also known as the building blocks of a healthy body, this vitamin has numerous benefits, particularly for a healthy brain and nervous system.
Nature's Bounty B-Complex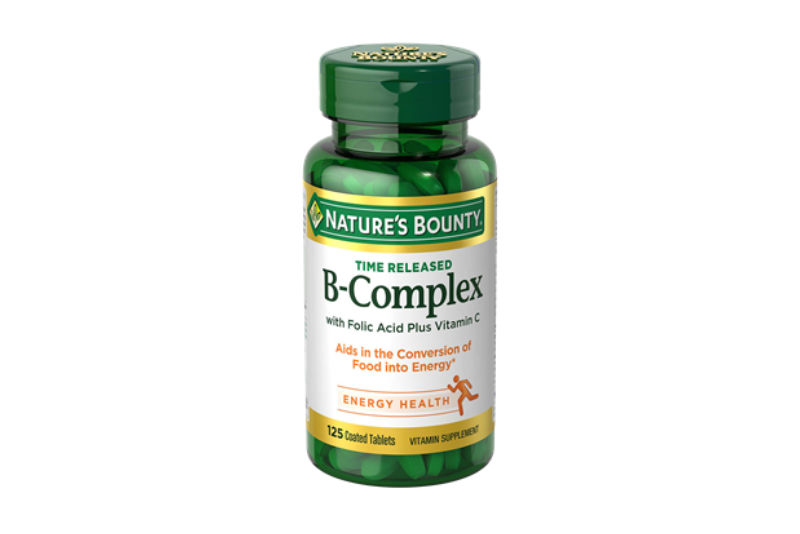 Benefit/s: Aided with folic acid and vitamin C, this supplement helps in the conversion of food into energy while supporting immune health.
Price: Php 412.19 (125 tablets per bottle)
Where to buy: iHerb
Kirkland Signature Super B-Complex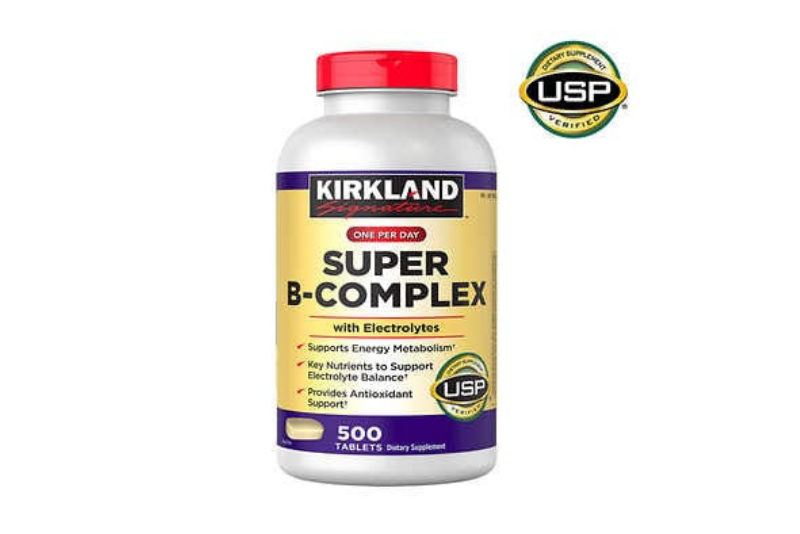 Benefit/s: Supports energy metabolism, helps in maintaining a healthy nervous system, and provides antioxidant health with its balanced formulation of B vitamins and vitamin C.
Price: Php 1,799 (500 tablets per bottle)
Where to buy: Landers Superstore (physical & online stores)
Vitamin C
One of the most important vitamins that the body needs is vitamin C. As a powerful antioxidant, it protects the cells from harmful molecules or free radicals. Moreover, it aids in regulating blood pressure too.
Puritan's Pride Vitamin C-500mg 
Benefit/s: Provides antioxidant and immune support that is also great for skin whitening and skin care. It also contains Wild Rose Hips to boost vitamin C absorption.
Price: Php 549 (100 caplets per bottle)
Where to buy: Puritan's Pride, Watsons, Lazada, Shopee, Zalora, BeautyMNL
Ester-C 
Benefit/s: A non-acidic vitamin C with citrus bioflavonoids that provides enhanced immunity and 24-hour antioxidant support.
Price: Starts at Php 880
Where to buy: Landers Superstore, Healthy Options, BeautyMNL
Also read: Ways to Stay Healthy in the New Normal
Vitamin D
In maintaining healthy sets of bones and teeth, vitamin D is one of the essential vitamins that the body needs. Addedly, it supports the immune and nervous systems, regulates insulin levels, aids in lung function, and gives protection against diseases.
Caltrate Plus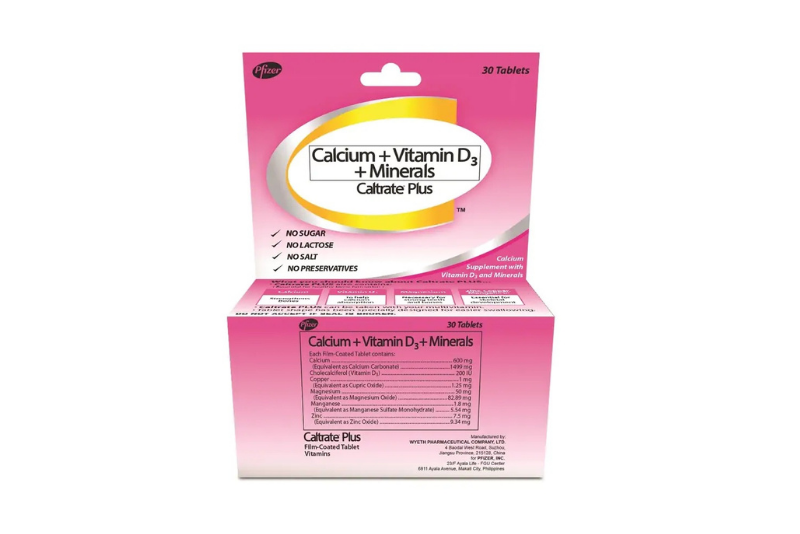 Benefit/s: Provides the body with calcium, vitamin D, and minerals that are responsible for strengthening bones and providing structural integrity. It is also indicated for the prevention and treatment of osteoporosis.
Price: Php 7.90 per tablet; Php 235 per bottle of 30 tablets
Where to buy: Watsons, Mercury Drug, Rose Pharmacy
NatureWise Vitamin D3
Benefit/s: An active form of vitamin D with olive oil that supports the body's ability to maintain good bone health and robust immune system function, especially for individuals who don't get adequate sun exposure daily.
Price: Php 2,272 (360 tablets per bottle)
Where to buy: NatureWise & Lazada
Zinc
Zinc primarily aids in cell growth and DNA synthesis; as well as plays a vital role in the overall function of the immune system. It is usually added to supplements and natural cold treatments since the body do not produce its own zinc.
Puritan's Pride Zinc Gluconate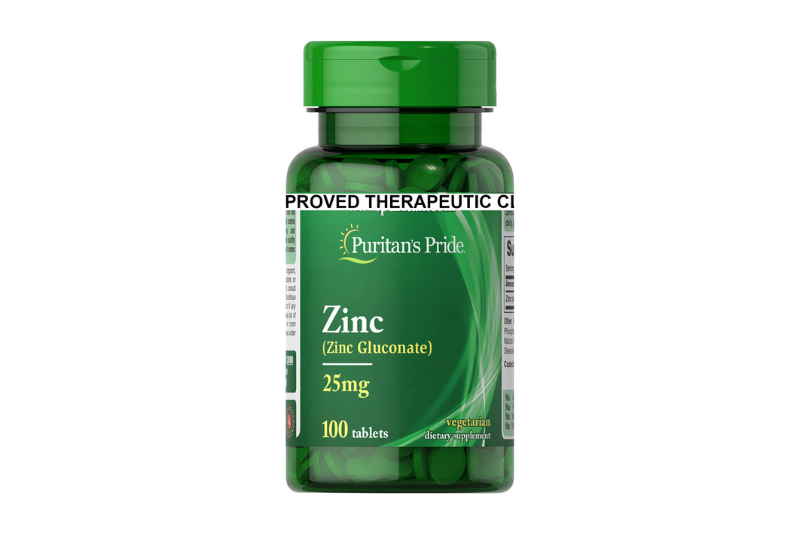 Benefit/s: Helps strengthen the immune system by assisting in the proper functioning of insulin. It also promotes healthy skin, vision, and smell.
Price: Php 339 (100 tablets per bottle)
Where to buy: Puritan's Pride, Watsons, Lazada, Shopee, Zalora, BeautyMNL
Swanson Zinc Gluconate
Benefit/s: Delivers valuable mineral nutritional support and antioxidants for the immune system, prostate, and eyes among others.
Price: Php 610 (250 capsules per bottle)
Where to buy: Swanson Vitamins
Aside from knowing the letter vitamins and its benefits, there are also other food supplements in the market that provide enough vitamins and minerals for the body's immune system such as the local brand Go Natural and Japan's Bio-Normalizer:
Bio-Normalizer
Developed in 1969 by Japanese doctor Akira Osato with the aim to help the body in curing diseases and strengthening immunity in an active state, Bio-Normalizer has come to be the world's first fermented green papaya supplement.
It is clinically proven not only in Japan but in numerous domestic and international research institutions as well. Bio-Normalizer is available in both tablet and powder form.
Price: Php 3,000/box
Where to buy: Bio-Normalizer Trading Phils. Inc.
Contact information: 0998-959-0811
Go Natural
Go Natural offers paramount quality, clinically tested, and FDA-approved natural food supplements at affordable prices. Their well-known products include Ampalaya Plus, Slenda, Enduranz, Renalin, Guyamaax, and DeLite Herbal Tea. These dietary food supplements contain nature's wonder herbs, fruits, and vegetables aimed to provide vitamins and minerals as needed by the body.
Price: Starts at Php 500
Where to buy: Go Natural, BeautyMNL, and local pharmacies (e.g. Watsons, Mercury Drug, Rose Pharmacy)
Also read: 6 Simple Tips to Boost Your Immune System
---
This first appeared in Philippine Primer's English Magazine October 2020 issue