What You Need to Know About Face Masks
What You Need to Know About Face Masks
With the many respiratory problems the world is experiencing today, people see face masks as their first line of defense against unwanted viruses and pathogens. However, there are many types of masks in the market that are created for specific purposes.
We have enumerated some common types of face masks, which can help you in choosing the most appropriate and effective one for your needs.
Surgical Masks
Also known simply as a face mask, the surgical mask is loose-fitting, disposable masks that cover the nose and mouth. There are some made from paper or other non-woven material.
It is worn with the colored side facing outwards with the metallic strip molded to the bridge of the nose. Some designs may have garter earloops, ties, or bands that go around the head.
Surgical masks are designed to protect the wearer from contact with liquids, droplets, aerosol, etc. that may contain viruses or bacteria- carrying germs. In turn, it also prevents a patient from spreading the virus or bacteria.
These are best worn by those visiting patients with respiratory problems and patients with coughing or sneezing symptoms. Other people who use surgical masks outside the medical field include workers handling food, public transport staff, and more.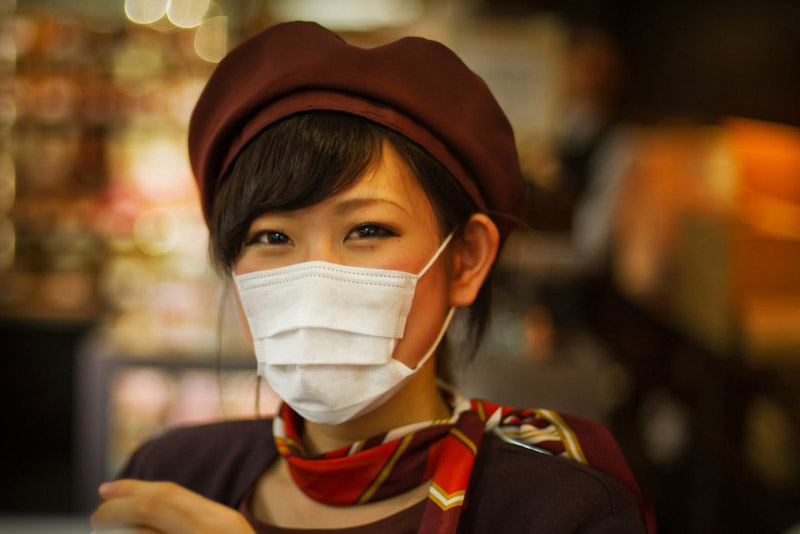 Paper facemasks usually have no colored side/IMAGE from Pexels
As a disposable mask, it is only to be worn once and disposed of immediately when it becomes moist. Wash your hands with soap and water after handling the used mask or before wearing a new one.
Dust Masks
This is where the confusion starts as dust masks are a general mask made to be worn as a protective mask against non-toxic dust produced during gardening, sweeping, and construction.
These are pre-molded masks covering the nose and mouth and held to the face with an elastic strap. While these are usually worn by construction workers, it can also be used to protect the wearer against allergens or during dust storms and sand storms.
N95 Respirator
A respirator is a device to protect the wearer from inhaling hazardous airborne particles. These are commonly used in construction and other industrial workers who are constantly exposed to dust and small particles.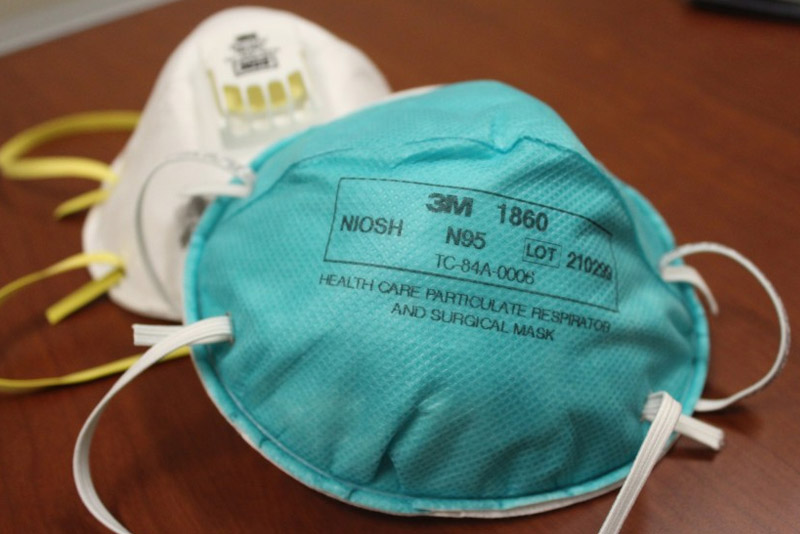 Surgical N95 mask/IMAGE California Healthline
The National Institute for Occupational Safety and Health (NIOSH) in the United States regulates these masks for occupational use while the Food and Drug Administration (FDA) regulates certain N95 for use of the general public.
In the many NIOSH ratings, the most common is the N95 and is described as not oil resistant and which filters at least 95% of airborne particles. It is advisable to read the instructions on the packaging as some designs may differ.
It is discarded after a single use or to some extended period depending on the contaminant. Wash your hands after handling the used respirator.
To safely discard any type of face mask, place it in a plastic bag before putting it in the trash.
Also read: Ways to Protect Yourself From Volcanic Ashfall
---
Sources: Hong Kong Department of Health, FDA Masks and N95 Respirators, San Francisco Department of Public Health, Hong Kong Centre of Health Protection,