6 PH Government Applications You Should Know About
6 PH Government Applications You Should Know About
The Philippine government has been making great efforts in upgrading their systems for information dissemination and transparency. One of the best ways they are trying to better inform the people of their services and industry is through developing mobile applications.
There have been a few web-based applications that the Philippine government has rolled out. We have listed below those that have stayed and are currently available for download:
SSS Mobile
Launched last year, the SSS Mobile app was made to provide Social Security System (SSS) members with more convenient means to view their personal records and other relevant information, thereby eliminating the need to visit SSS branches.
Inside, members can access the following: Contribution Status, Salary Loan Status, Salary Loan Balance, EC Medical Status, Disability Claim info, Retirement Claim info, Maternity Claim info, and Sickness Claim info.
Download SSS Mobile on iOS or Android.
Also read: SSS Mobile App Now Available
DOST-PAGASA Mobile App
One of the earliest government-run apps in the country is one that tells you weather forecast done by the state weather bureau Philippines Atmospheric Geophysical and Astronomical Services Administration (PAGASA). While natural hazards can't be avoided, being prepared and informed will surely help minimize the effects.
The DOST-PAGASA Mobile App aims to inform the user weather forecasts and updates.
Download the DOST-PAGASA Mobile on Android.
PHIVOLCS Fault Founder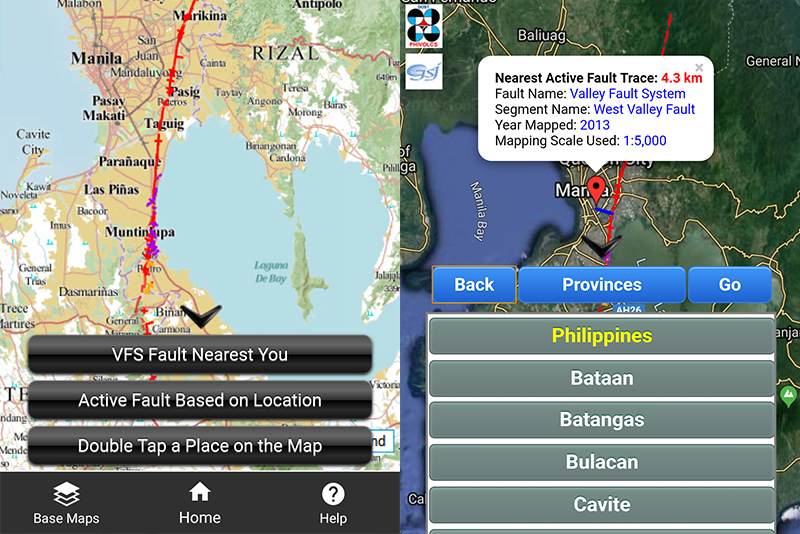 The Philippines is at the Pacific Ring of Fire where many earthquakes and volcanic eruptions occur. The Philippine Institute of Volcanology and Seismology (PHIVOLCS) is tasked in monitoring these as well as informing and alerting the public.
PHIVOLCS FaultFinder shows information about the distance between the user's current location and the nearest active fault. The app is faithfully developed by Dr. Joel C. Bandibas of the Geological Survey of Japan, with the cooperation of the research and development in PHIVOCS.
Download the PHIVOLCS FaultFinder on Android.
NOAH
Nationwide Operational Assessment of Hazards (NOAH) app features a user-friendly interface that allows you to view near real-time weather information, which can help prevent and mitigate disasters through geographical information such as rain forecast, weather outlook, and PAGASA Cyclone Update.
The app also has an updated bulletin of ClimatexPH, NRRMC, and DOST-PAGASA.
Download the NOAH PH on iOS and the UP NOAH on Android.
ARKO
From the same makers of NOAH is the companion app ARKO, which is the mobile app for flood, storm surge, and landslide hazard maps. With the information through their app, they hope to inform users ahead of time which areas may be affected by flood, storm, and landslide.
For more information on NOAH and ARKO, visit the NOAH website.
Download ARKO on iOS.
CCP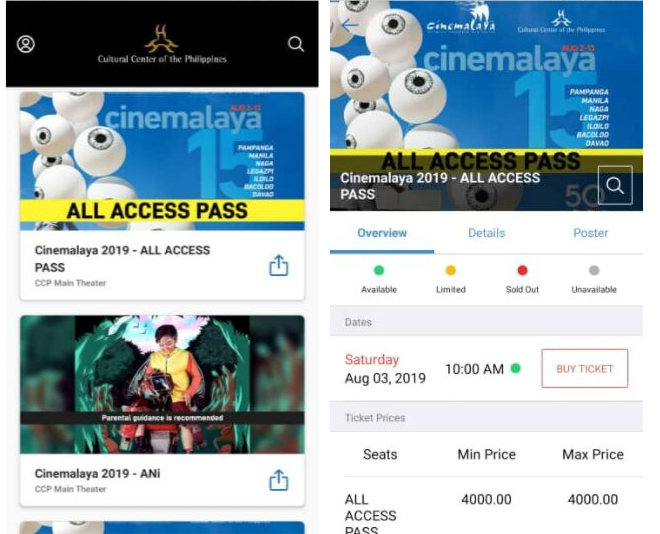 In partnership with local startup ticketing and events company Ticket2Me, CCP launched a mobile app called Cultural Center Philippines, where you can purchase their tickets online and hassle-free, as well as be updated with CCP events and promotions.
Also read: CCP Launches Mobile App for Easy Ticket Purchasing
Download the Cultural Center Philippines on Android or the iOS.
Have you tried any of these applications? Let us hear your experiences in the comments below!