5 Unfamiliar Filipino Dishes You Should Try
5 Unfamiliar Filipino Dishes You Should Try
Aside from the famed Filipino dishes like Adobo and Sinigang, everyone should try the lesser-known yet genuine, local viands that resonate with the country's rich culture. And no, we're not talking about exotic eats and what-not—some provinces have their own unique cuisine that you'd want to try (albeit bizarre).
Here are 5 Filipino foods that you may not know exist:
Sinantolan
Image grabbed from panlasangpinoy.com
Ever encountered a fruit turned into a creamy dish? Sinantolan or ginataang santol is—as what the name implies—a ground cotton fruit, locally known as santol, cooked in coconut milk.
A common dish from Bicol, sinantolan is normally prepared with minced meat for additional flavor. Some also add seafood for a fancier take on the dish.
What makes it worth trying is that the coconut milk incredibly suits the sour hint of the fruit. Of course, it's best eaten when prepared extra spicy—as what Bicol is known for.
Luñis
The province of Batanes also takes great pride in their variety of dishes—one of them is the Luñis. It is considered as one of the Ivatans' (locals of Batanes) traditional eats, which is pork cooked with rock salt and usually prepared fried. Just think of it like a dried pork adobo but, with a more recognizable savor. Plus, it's crunchy!
According to locals, to make the dish last, the pork is stored in jars called tagaw with its own lard. Best paired with turmeric rice, which Batanes is also known for, luñis is an indigenous staple that really is worth trying. 
Pinunog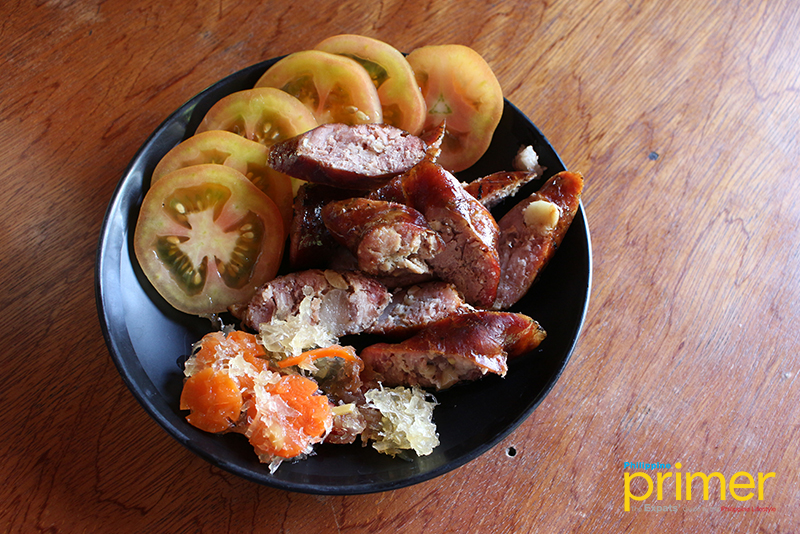 While others say liquors taste better with age, locals from the mountainous Cordillera Administrative Region believe differently: a smoked dish tastes best.
A specialty from the province of Ifugao, Pinunog appears like an ordinary sausage, but it actually provides a unique savor using a different cooking method—smoking. In fact, locals said that pinunog is made of pig's blood and entrails instead of meat, hence, it's also called "blood sausage."
Pinikpikan
Image from Shubert Ciencia via flickr
Another dish from the Cordillera Region is the Pinikpikan. It is derived from the Ilocano word, "pikpi," which means "to beat repeatedly". Pinikpikan is prepared by beating a live chicken with a stick under the wings and neck prior to cooking.
Considered as a tribal ritual, the process (which makes it quite controversial) of preparing the chicken dish is said to improve its flavor after cooking.
Poqui-Poqui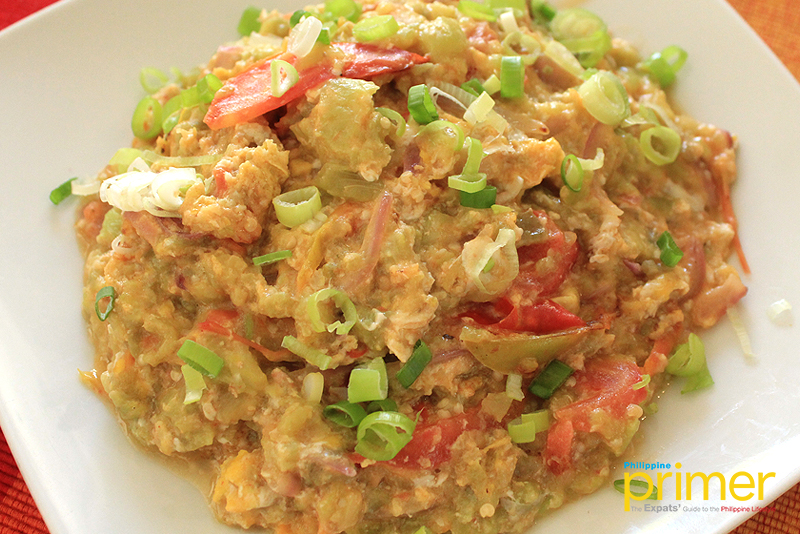 If you're quite into veggies, you may already have heard (or even tried) this traditional vegetable dish in Ilocos. Poqui-Poqui, meaning "to mash", is essentially made of roasted eggplant filled with tomatoes and eggs.
It only has simple ingredients, and yet this famous dish is rich in smell and flavor, suiting every discerning palate–even the non-vegetarians. A perfect go-to meatless dish for every meal, indeed.
It has (seemingly) taken over everyone's kitchen with different takes on the dish and recipes showing up.
Do you know other unfamiliar Filipino dishes that are worth trying? Share it with us by commenting below!