A Guide to Forest Bathing
A Guide to Forest Bathing
We currently live in a society where everything seems to be advancing far too quickly to the point that we sacrifice a lot just to keep up. Sacrifices that, sadly, include our health and well-being sometimes. 
But we all deserve some R&R and time out once in a while. Though ways to destress vary from person to person, here's one that's slowly gaining popularity—Forest Bathing. 
IMAGE Philippine Wood Producers Association
What is forest bathing? 
Forest bathing is known as shinrin-yoku (literally translates to forest bath) in Japan and was first introduced in the 1980s. 
Contrary to its name, forest bathing doesn't actually mean taking a bath in the forest. Instead, it means reconnecting with nature as a way to relax and disconnect from the stressful world. This method is believed to be beneficial not only for mental health but also for physical health. 
In fact, several studies have been made to further look into the numerous health benefits of being exposed to a living forest. Forest bathing, however, is not simply hiking in the woods or having a brisk walk around the area.
So, how do you actually do forest bathing?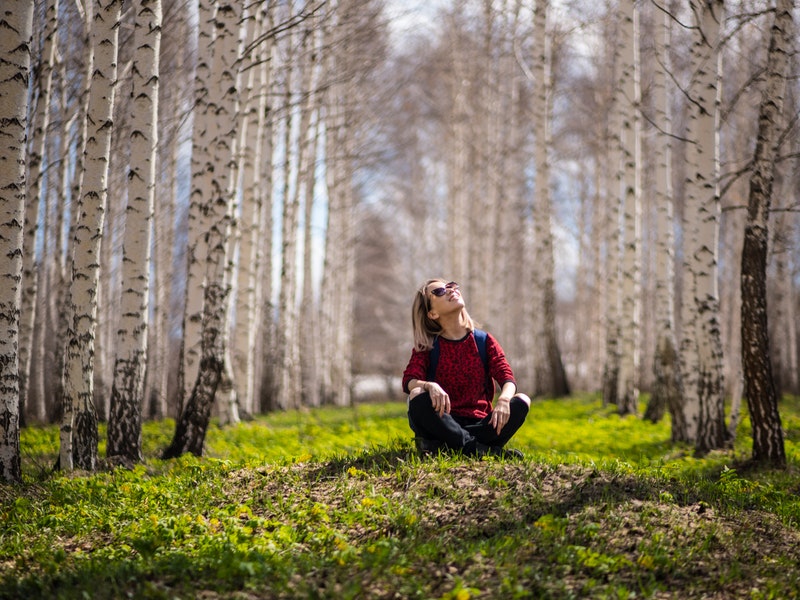 How does it work? 
In an article published on Time, Dr. Qing Li discussed the basics of forest bathing, which all begins with finding nearby greenery and leaving everything behind for a while—including your mobile phones. 
Choose a place where you can wander around aimlessly. The key to forest bathing is opening one's senses, making sure to slowly take it all in through seeing, hearing, smelling, touching, and feeling.  This means letting the fresh air surround you, feeling the grass between your toes, and letting the tranquility of the forest wash over you. 
It doesn't matter if there is no forest near you because Dr. Li also emphasized how you can still practice it anywhere—as long as there are trees surrounding you.
Forest bathing is known to reduce stress and help you relax, but several studies show that it also helps boost the immune system, lower blood pressure, and promote better sleep. At the same time, it can help improve disposition, increase focus, and even enhance creativity.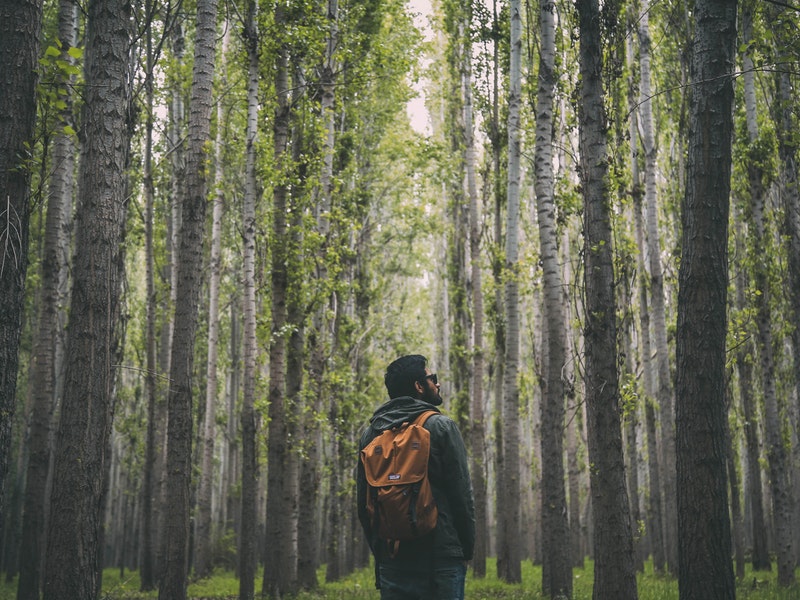 Can I do forest bathing in the Philippines? 
Although the concept of forest bathing is still fairly new to the Philippines, there are organizations that are advocating it like the Philippine Wood Producers Association (PWPA). 
PWPA is known to campaign for forest protection and management in the country, promoting the betterment of the local industry. Aside from that, though, they are also encouraging people to visit local forests and practice forest bathing. 
"We all know what our forests do for our environment. Forest bathing goes beyond that and shows what a healthy forest can do for individuals. It is heartening that more and more Filipinos are choosing to discover the health benefits of our forests through forest bathing," PWPA Chairman Charlie Liu said in a statement. 
The next time you are looking for a way to destress and relax, take advantage of the lush greens and forests surrounding the country to experience forest bathing yourself!
---
Sources: Philippine Wood Producers Association (PWPA), Time, The Guardian, and Seattle Times
Featured image from PWPA