Pistay Dayat Festival in Pangasinan
Pistay Dayat Festival in Pangasinan
Pistay Dayat Festival is celebrated every May 1 in Lingayen, Pangasinan. Pistay Dayat means "Sea Festival," as it is a thanksgiving festival for the year's abundant harvest from the sea.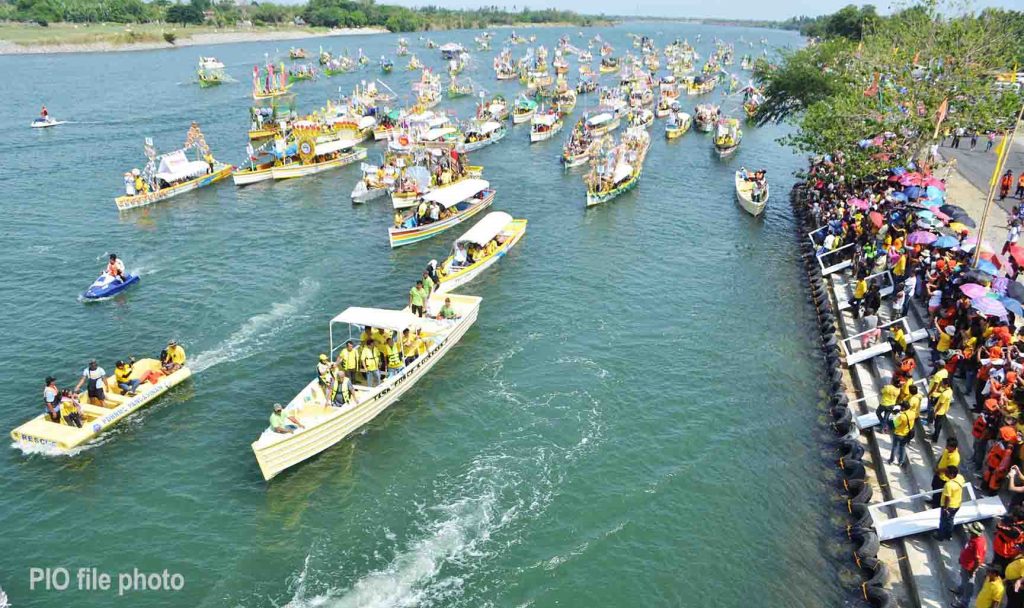 /IMAGE pangasinan.gov.ph
Pistay Dayat Festival has lined up activities for locals and visitors such as the traditional Limgas na Pangasinan (Maiden of Pangasinan) coronation and the iconic Banca Parada, one of the highlights of the festival wherein artistically-designed bancas are showcased through a grand parade along Limahong Channel of the Agno River.
Pistay Dayat offers multiple activities such as trade and tourism fair, dancesport/orchestra competition, variety shows, sportsfest and sandscaping competition. These activities are meant to engage each one from another. It is also worth mentioning that the festival usually ends with a communal clean-up. This is a prompt to the community's accomplishment over the year and the significance of responsible aquaculture.
Over time, Pistay Dayat Festival became one of the biggest festivals in the Philippines due to its promising events offered to spectators. If you aspire to know more about Pangasinan's customs, you might as well learn and enjoy through Pistay Dayat Festival.
---
Source: punchdagupan.com, visitmyphilippines.com; pangasinan.gov.ph
Written by Christine Andes