Tips for Writing a Resume
Tips for Writing a Resume
A resume usually makes or breaks your chance of getting hired. A good resume will, at the very least, get you an interview; a bad one usually means your paper will either be shredded or used as scrap.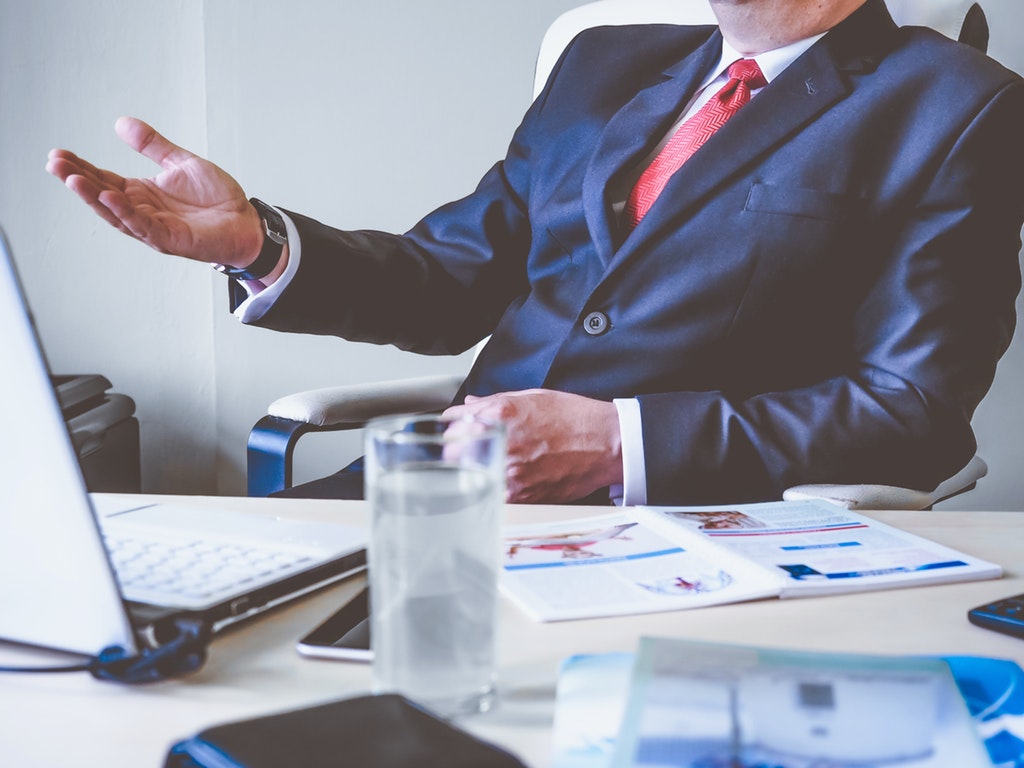 YOU DON'T WANT TO PISS THIS GUY OFF. He's a hiring manager, and he doesn't have time for substandard resumes – no matter how good you are at interviews.
There are hundreds of tips you can find online about writing a resume, like starting with a template, being honest with what you include, and including your contact details, yet people still miss these key points. Let this serve as your guide to writing a resume: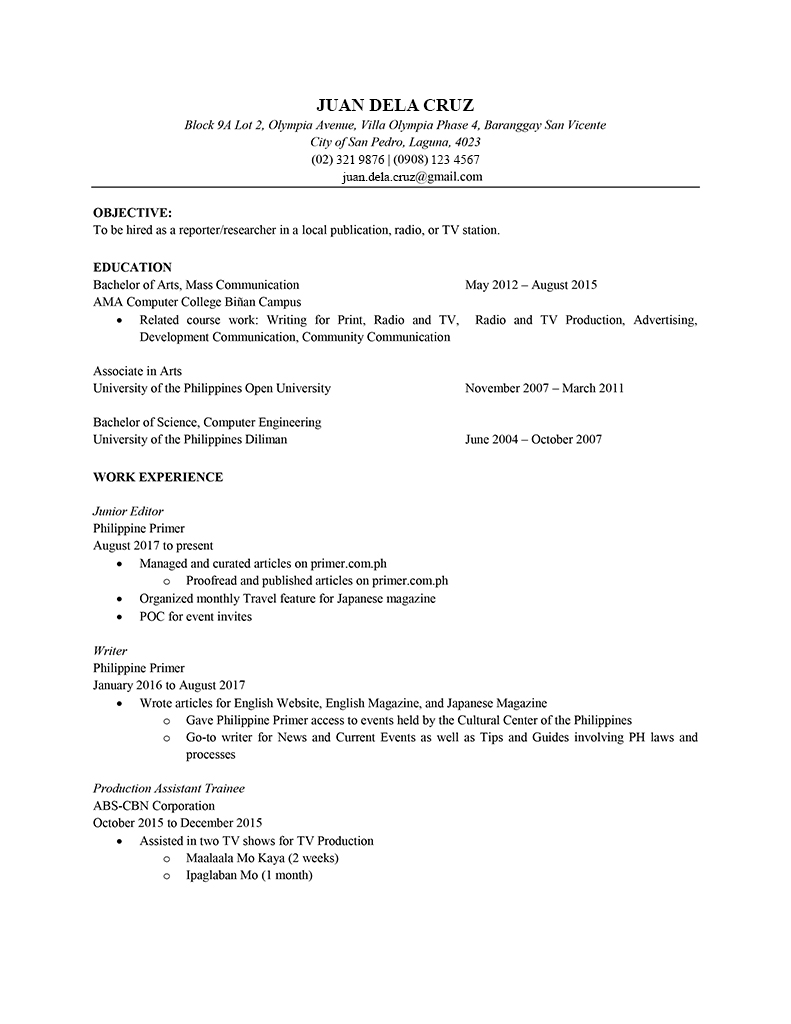 HERE'S A SAMPLE. This pretty much covers what you'd like in a resume: short, sweet, and customized for whatever job you may be applying for.
Keep it short.

Hiring managers/representatives pore through dozens of resumes on a given day. If your resume has more than 2 pages, they'll likely ignore it because it wouldn't even count as a resume; it would look more like a CV. 

A CV or curriculum vitae is a detailed account of your work experience and academic background, which may or may not include teaching experience, awards received, and the like. It's much longer than a resume and is arranged in chronological order, with your latest achievement/job being at the top.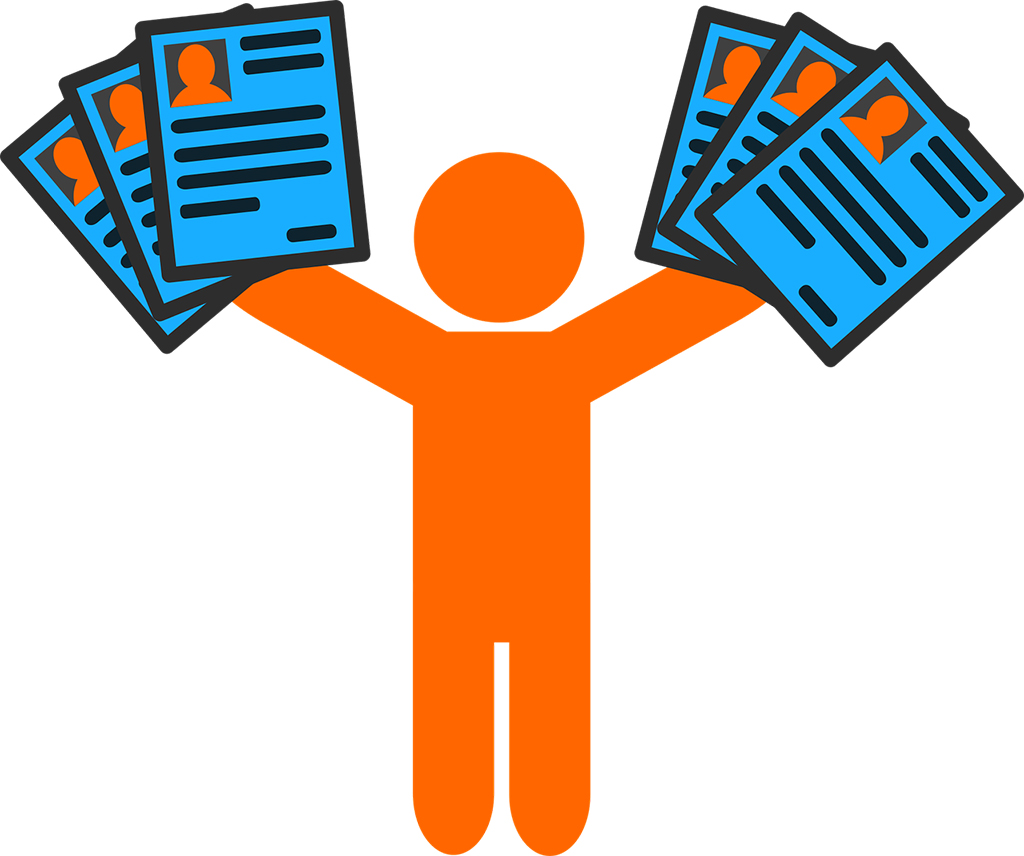 DON'T BE LIKE THIS GUY. Yes, it's good to send resumes to different companies, but using the same format for every company is more like handing out flyers than giving them your resume.
Customize.

Don't send the same resume to different companies; make sure you include relevant experience to suit that company's needs and the position you are applying for. Any irrelevant experience will likely lead to the hiring manager ignoring your resume.
GRAMMAR IS KEY. Have your grammar nazi friend look at your resume and check for any grammatical or syntax errors.
Proofread.

It may sound like it shouldn't matter, but any grammatical errors would lead to your resume being sent to the bottom of their priority list (if not ignored altogether).

Include your objectives.

As with keeping it short, being clear about why you want the job makes it easier for hiring managers to decide whether or not they should hire you. Give them a compelling reason by being upfront with what you want to achieve and bring to their team.

Cover letter.

You can follow every tip in the book, but if you send your resume without a good cover letter, chances are it will be ignored. Make sure your cover letter covers what you have in your resume in two to three paragraphs max. A cover letter gives the hiring manager a brief intro of what they'll see in your resume as well as anything else you might want to tell them that you can't fit in the two pages of your resume.
Heed these five tips and you should be able to at least land an interview with your potential employer. What you do during the interview, of course, will depend on what you say… but we'll give you tips on that some other time.
---
Source: University of California-Davis Internship and Careers Center, Online Writing Lab, Purdue University
Sample resume from ResumeGenius