List: Dog Training Centers around the Metro
List: Dog Training Centers around the Metro
Is your dog too aggressive, untrainable, or too naughty? Are you having troubles handling your dog?
When a dog doesn't receive or meet its physical, social, emotional, and mental needs, it becomes a very aggressive animal. We have listed training schools for dogs that can help address their unpleasant behavior and later on come up with solutions to change the said behavior.
Better Dog Canine Behavior Center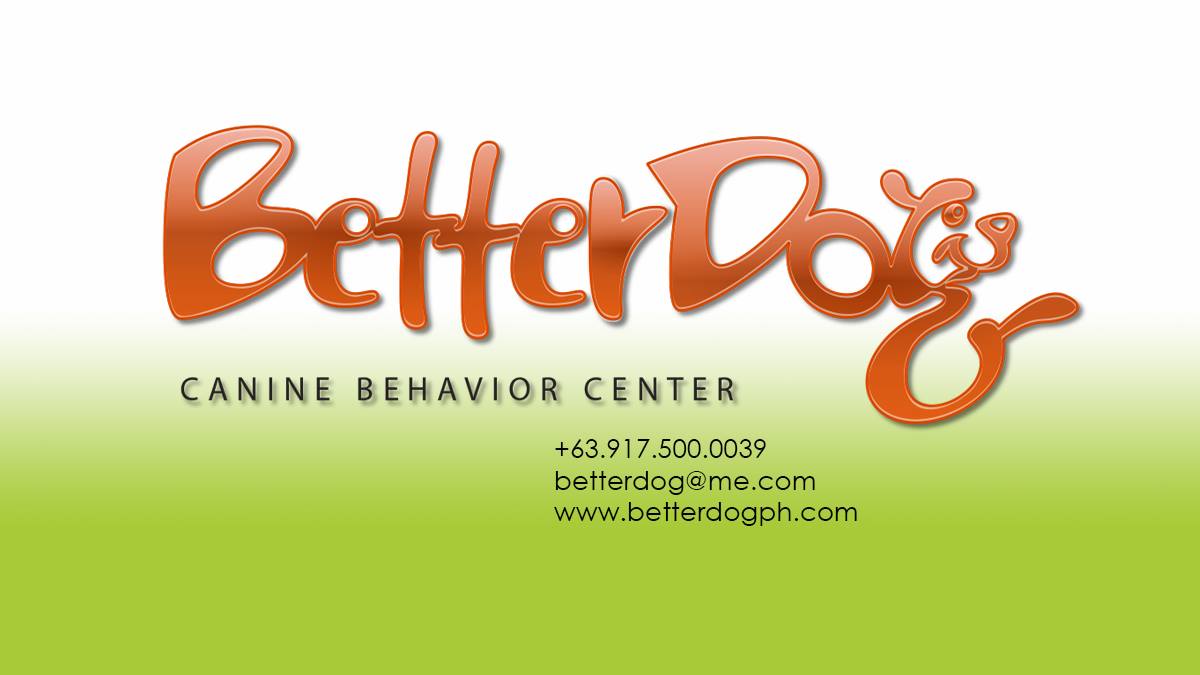 IMAGE Better Dog Canine Behavior Center's Facebook Page
Better Dog Canine Behavior Center is a professional facility that teaches pet owners how to train their dogs. They offer a 45-minute dog class with lessons on the following:
Private one-on-one or Group Classes for Puppy Starters
Basic, Advanced, and Competitive Obedience
Competitive Dog Agility
Canine Life And Social Skills (C.L.A.S.S.)
K9 Nosework
Aside from the behavior training, Better Dog Canine Behavior center also offers grooming and dog boarding. You may visit them at G & A Building, 2303 Pasong Tamo Extension, Makati City. They are open daily from 9:00 AM to 6:00 PM. To book an appointment, you may reach them at:
Tel Nos.: 02-754-9958 or 02-754-9963
Globe: 0917-500-003
Smart: 0919-987-2132
Pawsitive Education
IMAGE Pawsitive Education's Facebook Page 
After opening its doors to the public in 2012, Pawsitive Education is the very first training center for dogs situated in the city of Mandaluyong.
It is a haven for dog owners to address current and potential issues by understanding their dog's behavior. Pawsitive Education offer dog classes on basic obedience, advanced classes, and free shaping. Aside from that, they also design a one-on-one program to rehabilitate your dog and offer in-house training as well.
You may visit them at 626 Lee St., Mandaluyong City. They are open daily from 8:30 am to 6:30 pm. To book an appointment, you may reach them at 0929-392-5452.
Petcentrics


IMAGE Pet Centrics' Facebook Page 
Petcentrics is a home-based business that provides dog behavior consulting and dog training services in Quezon City. It has been serving in the industry for about 6 years now. Some of the services they offer include dog training classes, consultations on dog behavior, and home veterinary services.
Calls for appointments are entertained between these hours only:
Wednesday to Friday,  9 pm – 5 pm
Saturday to Sunday, 1 pm – 5 pm
To book an appointment, you may reach them at 0922-846-0710 or e-mail them at info@petcentrics.ph
---
Written By: Patricia Antoinette M. Nacianceno
Image Source: Better Dog Canine Behavior Center's Facebook Page, Pawsitive Education's Facebook Page, Pet Centrics' Facebook Page