Longest and Most Beautiful Sandbars in PH
Longest and Most Beautiful Sandbars in PH
Sandbars are a really attractive part of many beaches, certainly a visual feast for beach bums and Instagram freaks. These landforms emerged as a beautiful byproduct of coastal currents and tidal action.
It's amazing to know that we can enjoy an abundance of these attractive ridges in the Philippines! Check out these beautiful sandbars in the country which you can add on your travel bucket list:
Panampangan Island, Tawi-Tawi
IMAGE Jojie Alcantara 
The island province of Tawi-Tawi harbors the longest sandbar in the country. Measuring more than three kilometers long, the sandbar of Panampangan Island extends up to the neighboring Basibuli Island, which only becomes completely visible during low tide. This sandbar boasts of pristine white sand and a comforting solitude 14 miles away from the nearest municipality.
There are rental boats that can take you to Panampangan Island from Batu-Batu, which takes two to three hours.
Manjuyod Sandbar, Negros Oriental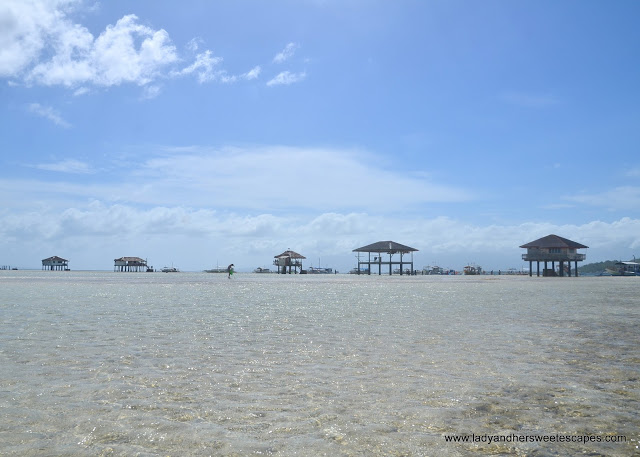 IMAGE Lady and her Sweet Escapes
Extending seven kilometers long, Manjuyod Sandbar is also one of the longest sandbars in the country following Panampangan Island. Located in the province of Negros Oriental, it offers a very solitary experience of the beach as it is still untouched by commercial establishments and resorts, save for a few cottages that serve as a resting place on a hot and sunny day.
Majuyod Sandbar can be accessed through a 15-minute boat ride from Bais City and is best visited early during the day.
Angela and Bugsuk Sandbars, Palawan
Angela Sandbar /IMAGE No Jae Walking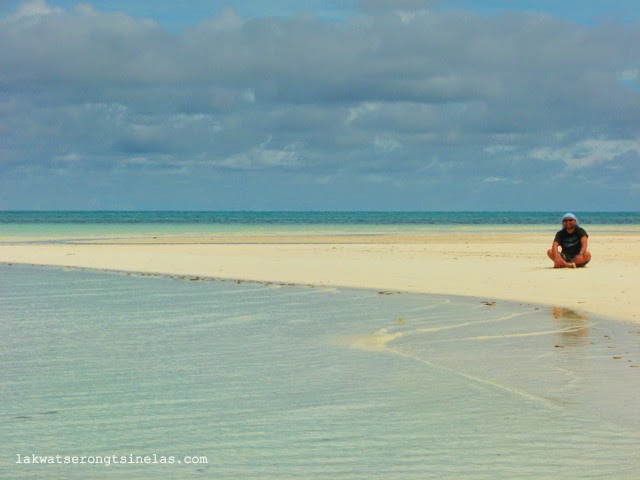 Bugsuk Island Sandbar /IMAGE Lakwatserong Tsinelas
These two sandbars can be visited in one trip because they run adjacent to each other and are both in the municipality of Balabac in Palawan. The one-kilometer Angela Sandbar is found in Mansalangan island, and next to it is Bugsuk island where a 950-meter sandbar can be spotted. On a fine day, the fine and creamy white sand of these two sandbars sparkles, while the sun glimmers on the clear waters.
Pulong Pasig Sandbar, Quezon Province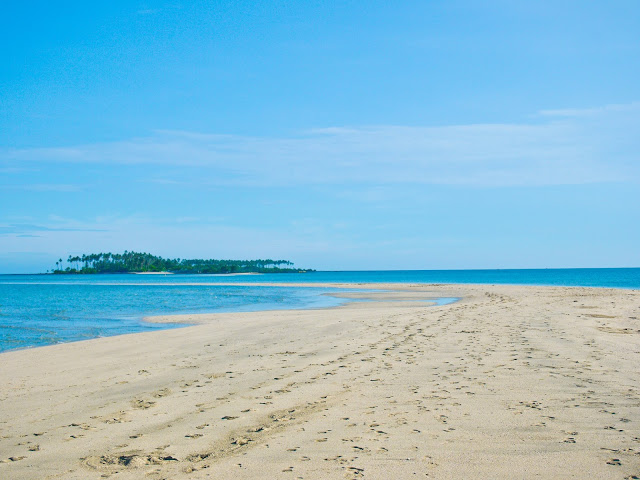 IMAGE Sick Leave Travels
Closer to Manila is the small unruffled island of Pulong Pasig where a 670-meter-long sandbar can be found. It takes about five hours to drive to the town of Calauag, Quezon, where you have to take a rather thrilling two-part boat ride going to Pulong Pasig. Although the boat ride might be a little grueling for some, reaching the sandbar will reward you with an amazing view of a long sandbar that seems to reach out to a little mangrove island from afar.
---
Written by Rizelle "Rei" Leaño
Sources: S1 Expeditions, Travel Trilogy, The Pinay Solo Backpacker, Jojie Alcantara, Lady and her Sweet Escapes, No Jae Walking, Lakwatserong Tsinelas, Sick Leave Travels
Images grabbed from Jojie Alcantara, Lady and her Sweet Escapes, No Jae Walking, Lakwatserong Tsinelas, Sick Leave Travels