Enchanted Kingdom: First-Timer's Guide
Enchanted Kingdom: First-Timer's Guide
The first of its kind, the magical land of Enchanted Kingdom became the first playground and theme park for the Philippines. It contains a story for kids and adults who want to take a break from reality and feel how it's like to be a child again.  Only an hour away from the hustle and bustle of Metro Manila, Enchanted Kingdom serves as a home for rides and different attractions.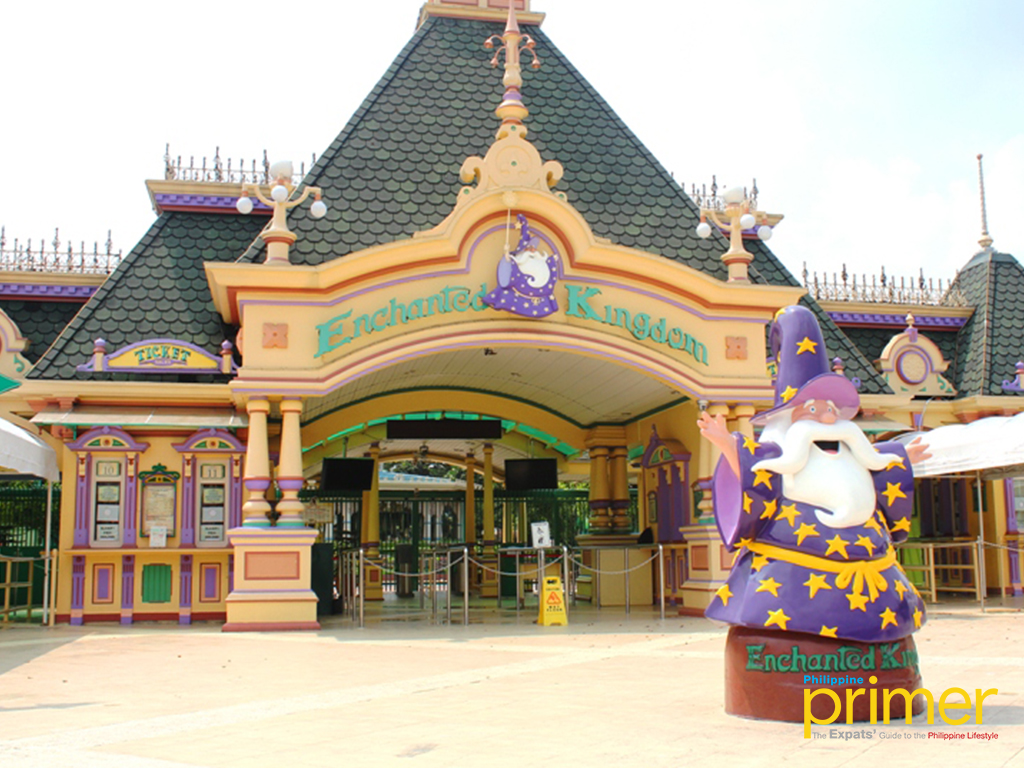 The Enchanted Kingdom is located in San Lorenzo South, City of Santa Rosa, Laguna. It takes about an hour drive from Metro Manila to get there. By car, you need to pass by Metro Manila Skyway and S Luzon Expy/Pan-Philippine Hwy/R-3. Take SLEX and exit at Sta. Rosa, from there turn left and head to Waltermart Sta. Rosa. Upon arriving, turn right at Waltermart Sta. Rosa and follow the signs to the Enchanted Kingdom. Just in case you forget the direction, open your smartphone and let waze lead you the way.
As for commuting, you have options when going there.  Alternatively, you may take the public transportation going to Balibago/Santa Rosa. Vans and Buses going to Balibago/Santa Rosa are available in EDSA, Buendia Terminal (JAM, JAC, BBL). Ask the bus to drop you off at Walmart Mall and you can ride a tricycle directly to the Enchanted Kingdom. It won't cost you much but you can also walk going to the theme park if preferred.

Image grabbed from flickr.com, Czeon Santos
Riding a bus at the terminal will cost you around Php 61 and for a tricycle that can transport four persons is Php 40. Riding a van located at Park Square in Makati going to Sta. Rosa will be priced at Php 80. For District Mall, you may take a jeepney or buses going to Pala-pala, and then take a van from Pala-pala to Balibago/Santa Rosa.
First-time goers are encouraged to try all rides, but if you have any medical conditions, fear of heights or heart disorders then perhaps it better to try rides that you are most comfortable with. You might wonder what to bring or what to wear? There's no need to worry as we're here to help you with your first trip to the magical world of Enchanted Kingdom.
Image grabbed from imaginariumofpau.wordpress.com
Don't forget to casual and comfortable
Make sure to wear clothes shoes and shoes that have a good grip.
Prepare to get wet on some water rides so bring extra clothes.
Before entering always get theme park map at the front gate.
Expect long lines or queue during the weekends and peak season (December)
The rates are as follows Php 700.00 (weekends) & Php 600.00 (weekdays) for the Regular pass and Regular Day Pass + Agila Single Ride ticket is Php 900.00 (weekends) and Php 800.00 (weekdays). The Enchanted Kingdom accepts corporate and school trips. If it's your birthday, for the week of your day or on an actual day, bring with you 10 companions and they'll have a 10% discount and 5% discount on food.
Dos and Don'ts:
DON'TS and Items that are prohibited
Line Jumping.
Alcoholic beverages
Drugs
Deadly weapons.
Bringing of outside food and drinks are not allowed.
Pets
Bikes, skateboards
DO and things to remember
Enjoy!
Try every ride.
Supervise your children all the time.
Return lost and found objects
Feel free to ask questions and queries
Get a map at the front gate as direction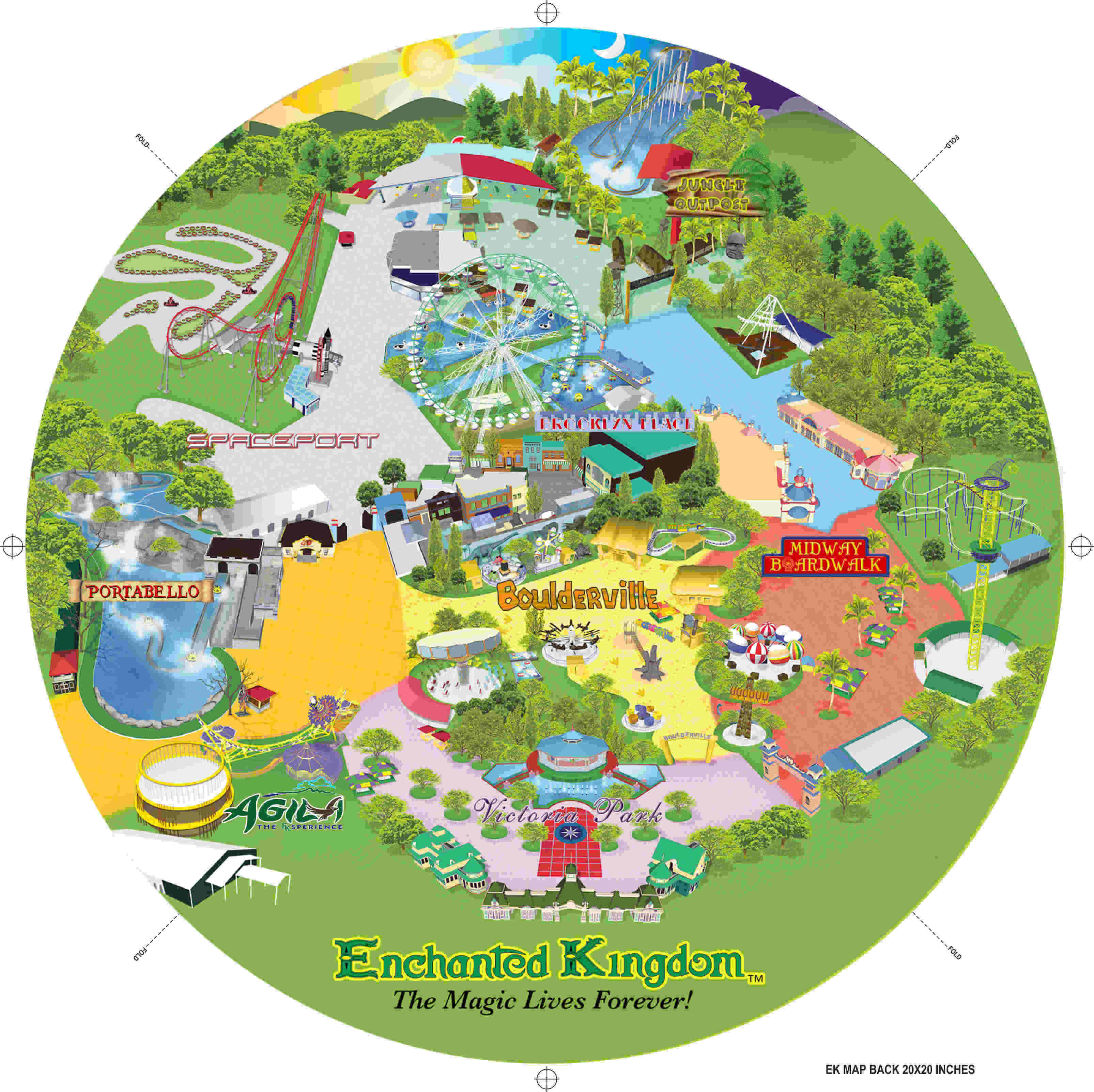 The fireworks display are every Saturday and Sunday, it starts at 8:30 and runs about 20 minutes. The parade happens during Sundays, where all the story book character comes to life. Dance and take pictures as each and everyone will be amazed the display of different costumes showcased.
You don't need reservations as you can buy it on the day you are there for the trip just expect long lines as others are buying as well, you can buy your tickets in advance with ticket services such as SM Tickets and Ticketnet. Both ticket company only accept the following credit cards: (for online transactions only), MasterCard cards issued in the Philippines and Visa cards issued in the Philippines.
Details
Website: http://www.enchantedkingdom.ph/
Phone: (632) 584 3535 loc 224
Address: San Lorenzo South, City of Sta. Rosa, Laguna