6 Places for a Free Workout in Makati and BGC
6 Places for a Free Workout in Makati and BGC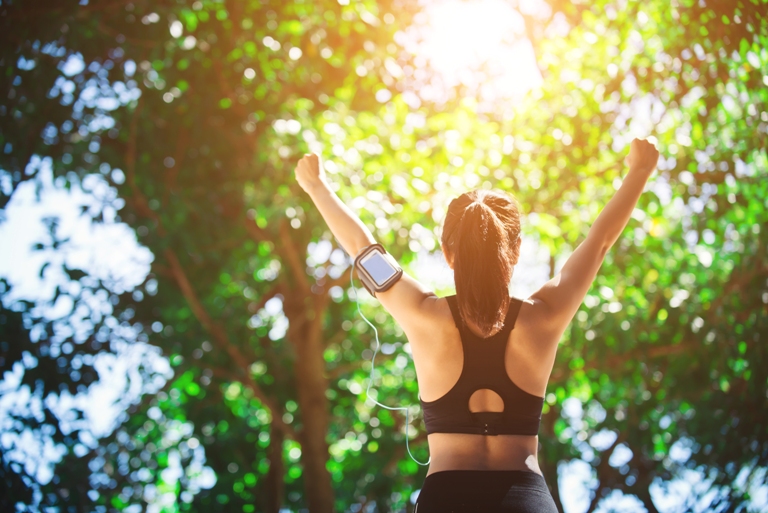 It's hard to balance a healthy lifestyle if you're busy with work… unless you workout for a living. Your high-paying job in Makati or BGC may be bringing home pounds and pounds of bacon, but unless you have workouts included in your schedule, all that money might just go towards meds.
There is one thing that we have heard time and again, apart from the I-don't-have-the-time-to-workout reason: money. You earn a lot, yet you don't want to spend part of it on an expensive gym membership. If this is your reason, then this list is for you.
Here are six places in Makati and BGC where you can get a workout without having to spending a single centavo (apart from transportation):
Makati
Ayala Triangle Gardens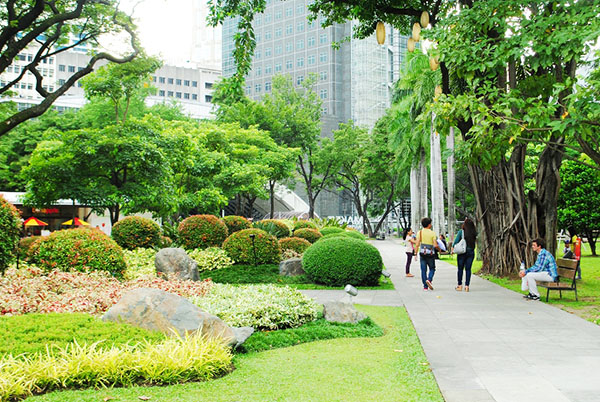 PRIMER FILE PHOTO
If you work in Makati, there's a high chance you've been seeing this patch of green. Bounded by Ayala Avenue, Makati Avenue, and Paseo de Roxas, the Ayala Triangle Gardens is one of the most accessible and visible places where you can exercise without spending a single centavo.
It has large open spaces that are perfect for groups of people who want to do calisthenics or simply go for a quick run within the gardens itself. You can also choose the outside perimeter (i.e. the sidewalk) to go on a bit of a longer run (roughly 1.2 km).
Just make sure you're not too tempted to eat after your workout, as it has a couple of good restaurants and a Family Mart.
Ayala Triangle Gardens is located at Ayala Center.
Legazpi Active Park
IMAGE A®ViN via flickr
Tucked away in Legaspi Village is the small yet appropriately-named Legaspi Active Park. It's a lot smaller compared to Ayala Triangle Gardens (the jogging path is between 250-270 meters long), but has open spaces fit for those looking to get a quick workout.
One advantage to Legazpi Active Park that you won't find in Ayala Triangle Gardens is the small children's playground. You can take your kids to the park so they can play while you jog for a few rounds.
Legazpi Active park can be found along Rada St. cor. Gamboa St., Legazpi Village, and is open from 6:00 am – 10:00 pm.
Jaime C. Velasquez Park (Salcedo Park)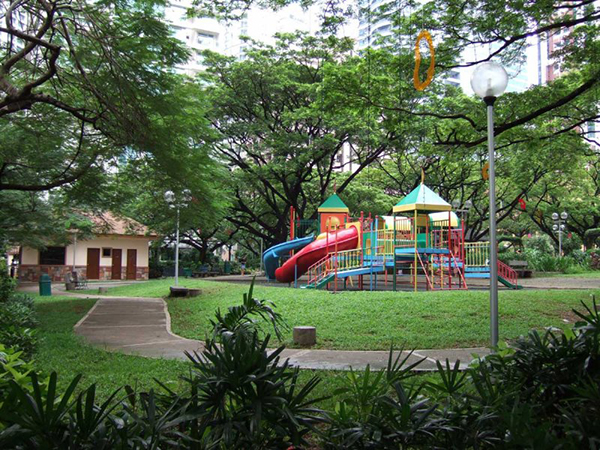 IMAGE skyscrapercity.com
The home of Art in the Park and Salcedo Saturday Market is more than just a park to hold events. The size and location of Jaime C. Velasquez Park, sometimes called Salcedo Park because of its location, makes it great for those who want to go for a run or put in a few rounds of calisthenics.
The park's 7,000 square-meter area is perfect for short runs, but what really makes us say this is a good place to visit is the playground. Certain sections of the playground have bars that are high enough off the ground for an adult to use for bar workouts, while the rest of the park itself is perfect for other bodyweight exercises.
Jaime C. Velasquez Park is in the Velasquez-Tordesillias-Toledo-Leviste Loop in Salcedo Village, and is open from 6:00 am – 10:00 pm.
Bonifacio Global City
Track 30th­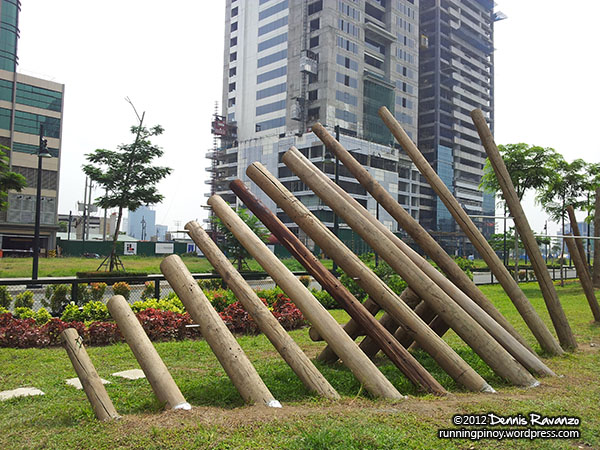 IMAGE Dennis Ravanzo via runningpinoy
One of the most popular spots for those who want to put in a run. The jogging path is 310 meters long so you'll need a couple of rounds or go for a full sprint if you want a good workout. It's also open for those who want to do yoga or calisthenics with its yoga and exercise lawn.
There's also a meditation garden with interactive art installations if you just want to relax, but what earned Track 30th a spot on this list are the wooden installations. Its part art installation and part workout spot. It's labeled so you'll know how to use it either as a bench for stretching or doing sit-ups. Oh, and the bars also help.
Track 30th is open from 6:00 am – 10:00 pm and can be found along 30th Street, Bonifacio High Street.
Terra 28th
IMAGE Dennis Ravanzo via runningpinoy
If Track 30th feels a bit crowded, you can head for Terra 28th on the other side of Bonifacio High Street. You'll mostly be doing bodyweight exercises here since there aren't any bars or benches you can utilize (but really, who needs benches to do sit-ups?), but the jogging track is nearly as long so that quick run can always be included.
What separates this from other parks is the way they've recreated the games Filipinos grew up with. No, we're not talking about Temple Run, Minecraft, DotA, or any of the computer games you see kids playing with. We're talking about the good, old-fashioned Piko, Holen, Luksong Baka/Tinik, and Habulang Taya, with each getting its own portion of the park.
Terra 28th is open from 6:00 am – 10:00 pm and is located along 28th Street, Bonifacio High Street.
Greenway Park
IMAGE thefortcity.com
The most recent addition to BGC's budding fitness parks, Greenway Park is a 1.6-kilometer linear park that's tucked a way's away from the streets of BGC. It's known as the "longest urban park in Metro Manila" and with good reason: no one has ever seen a linear park stretch this long.
It's not as packed with features as Track 30th or Terra 28th (there are still park benches as it is a park), but the 1.6-kilometer track is good not just for joggers but for bikers as well, something that's not allowed in Track 30th and Terra 28th. It also doubles as a utility corridor and a path to safety during emergencies.
Greenway Park is open from 6:00 am – 10:00 pm and is at 3 McKinley Rd.
---
Written by Andronico Del Rosario
Featured image by Jcomp – Freepik.com