Holiday in the Philippines: Labor Day on May 1
Holiday in the Philippines: Labor Day on May 1
Labor Day is one of the few holidays recognized the world over and is seen as a regular holiday anywhere it is recognized or practiced. For Filipinos, Labor Day happens every May 1, the same day that the world recognizes their own Labor Day and International Workers' Day.
To date, we only know of eight countries that celebrate Labor Day on a different date, including the US and Canada who both celebrate it on the first Monday of September. It's also not recognized in Japan, though it does fall within Golden Week, prompting many workers to file a leave during May 1. For the record, they celebrate Labor Thanksgiving Day on November 23.
History
Labor Day had its roots in the United States, though who thought of it is still being disputed (is it Peter J. McGuire or Matthew Maguire?). What is widely agreed upon is that most of the world celebrates it on May 1.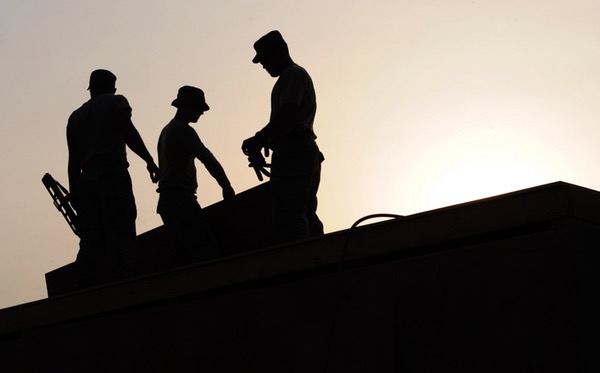 For the Philippines, our first Labor Day took place on May 1, 1913. Filipino workers and labor leaders convened a labor congress at the Cine Oriente along today's C.M. Recto Street in Manila. The call echoed the same calls made in the US decades earlier: better pay, better working conditions, and eight-hour work days instead of 12.
Labor Day Today: Protests and Parties (i.e. How one celebrates Labor Day)
Today, groups of workers' unions and NGOs campaign for similar things that have been campaigned ever since that first successful celebration of Labor Day in 1913. Workers' rights, higher wages, and the even distribution of wealth are the common cries of those who work and those who support them.
It is often the highlight of news reports in the country, and a sign that there are Filipinos who remember what the holiday is really for. Recent years, however, has brought with it a new trend that follows what most western countries do during Labor Day Weekend: a long weekend of parties and other events on the beach. Boracay is at the center of this celebration, earning the event a nickname: LaBoracay (pronounced lay-bo-ra-kaɪ).
Tips for a happier Labor Day celebration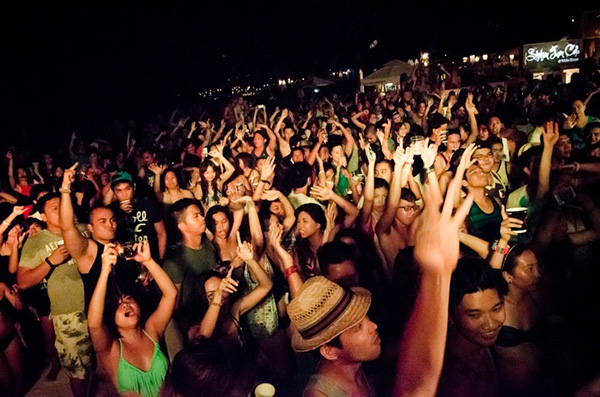 LABORACAY AT NIGHT. LaBoracay is known for its nightly parties, and it gets the island filled to the brim with people.
Labor Day will be filled with event upon event, especially during the long weekend. Here are a few tips to make sure you can celebrate Labor Day with the least amount of hassle:
Book everything in advance. Americans and Canadians plan for their Labor Day Weekend months ahead of the event. Doing the same thing here not only removes the hassle of finding things last minute, it also ensures you have a spot in whichever place you decide to spend that long weekend.
Go anywhere but Boracay. LaBoracay puts the island at the center of celebrations. Calling it crowded will be a huge understatement. Go for other places like Bohol, Cebu (not Mactan), or Palawan if you're really looking for a beach. A quick trip north of the border (Baguio, Pagudpud, Baler) for your Labor Day Weekend would also do wonders for your sanity.
Enjoy a staycation. Places like Discovery Primea, New World Makati, and Marco Polo Manila will pamper you senseless if all you're looking for is relaxation. If, however, you're looking to do a bit more, then head for City of Dreams, Solaire Resorts, Resorts World Manila, and Okada Manila for Labor Day Weekend. You can even go as far as staying at home to watch a movie with your family or hang out with friends.
If you have to go, go EARLY. If you're used to leaving at the last possible minute, better adjust that clock because you will bump into heavy traffic on your way to the airport, seaport, or bus station to wherever you want to go.
Image grabbed from Official Gazette, epousercettereine.thoughts.com
Source: Rappler, National Historical Commission of the Philippines, History, Time