List of Sport Stores in the Philippines
List of Sport Stores in the Philippines
It's better to be well-equipped when working out, for the right size of attire allows your body to move freely and relaxed, and right quality gears and equipment make you comfortable while staying on shape.
Managing your lifestyle and physical activity can be very strenuous, but if you feel like buying new apparels or upgrading your gears, might as well check out some sports shop we listed below in no particular order.
Toby's Sports
Image grabbed from www.panoramio.com
Toby's Sports is a leading multi-brand retailer in the Philippines for 38 year now. From fitness equipments, apparel for men and women, trusted brands of sports gears—from Adidas, Mikasa, Nike, Ferrari, Empower, Pro-Tec, Molten, and more –Toby's Sports got you covered.
Find Toby's Sports HERE
Chris Sports
Image grabbed from Chris Sports PH
Chris Sports has been providing premium sports and fitness equipments in the Philippines for 32 years, and now has 37 branches for further reaching out to their loyal customers.  This shop has lived up to its tagline, "Better Equipment", Better Game", which defined them on offering quality merchandise for maximum performance. They have brands from Robson, Deuters, Garmin, Mikasa, Turbine, Xterra, and more!
Find Chris Sports HERE
JB Sports
Image grabbed from JB Sports Philippines
Not only they are the number 1 musical instrument distributor in the Philippines, JB also caters to sporty and active people through JB Sports — which provides top-notch and quality products. They sell variety of items from the tough fitness category including rowers, steppers, elliptical, spin bike, and magnetic exercise bike. They also have treadmills, massagers, and fitness accessories.
Find JB Sports HERE
Roxy Sports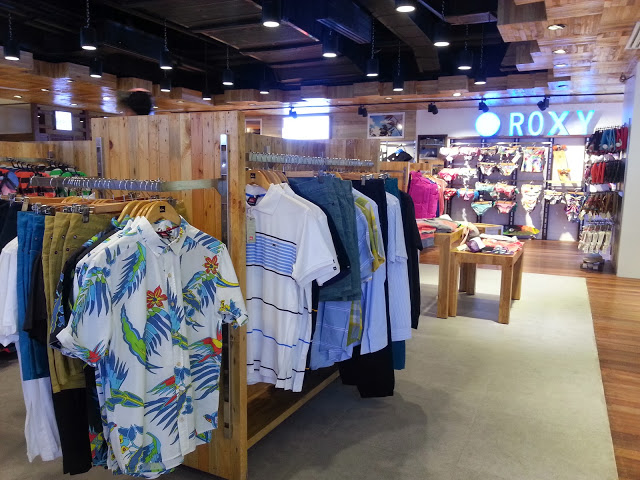 Image grabbed from www.mylifeonboard.net
Sports isn't all about running and shooting hoops, let's also include water activities, shall we? At Roxy Sports, you'll get to choose not only running wear, but also various swim wears such as rash vests, wetsuites, surf hardware, boardshorts, swimsuits, bikinis, beach accessories, and more!
Find Roxy Sports HERE
Planet Sports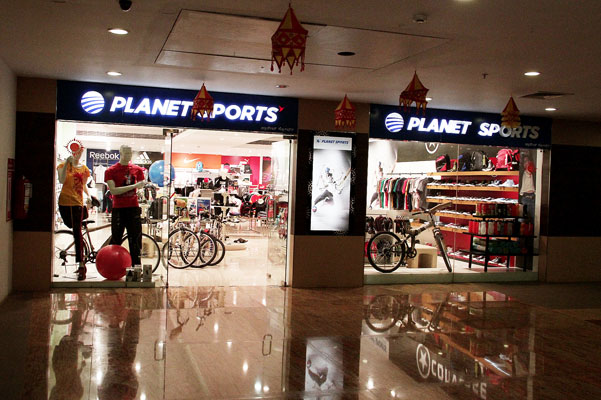 Image grabbed from www.citycentremangalore.com
Sporty-stylish wear and accessories can be found at Planet Sports. This shop has been the a primer sportswear destination of footwear and apparel. It has been a multi-brand store with complete offerings.
Find Planet Sports HERE
Sources: Toby's Sports, JB Sports, Chris Sports, Planet Sports, Roxy Sports