Prepaid Emergency Health Cards in the Philippines
Prepaid Emergency Health Cards in the Philippines
Finding yourself in a medical emergency, regardless of the country you are in, is a stressful, scary experience. Aside from worrying about the general state of your health, you worry about the expenses usually associated with being in a hospital.
Fortunately, there are now prepaid health cards in the Philippine market available through affordable, one-time premium rate but covers a wide range of available health benefits in various tertiary hospitals in the Philippines. These types of products are perfect for individuals and even entrepreneurs who'd like to extend an affordable but effective health care coverage for their employees or household staff.
PhilCare's ERVantage and Health Vantage Cards–
The ER Vantage 80 prepaid health card is for individuals 18-64 years old that provides coverage* for emergency care leading to admission for treatment of medical emergency cases due to accident or illness at around 400+ PhilCare accredited hospitals nationwide.
It is valid for one year but with a one-time use only. Activate ER Vantage 80 when you register your card through SMS indicating the person to be covered's name, birth date, gender, and birthplace. The card can be used after 7 days from successful registration.
In case of medical emergency, present the card with a valid identification to the emergency room staff at any PhilCare accredited hospital for the ER card.
BENEFITS:
P80,000 coverage for emergency room care and hospitalization inclusive of doctors' fees, laboratory and diagnostic procedures, room and board, and medicines (except vaccines) as medically necessary during confinement except for cases declared as non-coverable**
Covers special modalities of treatment  as medically necessary during ER and confinement and subject to Php 5,000 inner limit
Inclusive of diagnostic and therapeutic procedures as medically necessary during ER and confinement
Covers hospital emergency care for animal bites except vaccines
Room and board: Regular Private room
No hospital deposit required
No medical examination required to apply
Buy ER Vantage 80 via philcare.com.ph for only P1,300.
–
Maxicare EReady –
Maxicare EReady card is a healthcare prepaid card for Maxicare members and non-members aged 15 days old to 65 years old that provides a coverage of up to Php15,000 for illnesses and/or injuries arising from emergency cases or conditions that require immediate alleviation of pain or discomfort.
It is valid for one year but with a one-time use only. Activate Maxicare EReady when you register the card via SMS (text). It can be used after 7 days from registration.
When emergency arises, present your card together with a valid to accredited hospitals.
BENEFITS:
coverage for Doctor's Professional fees, Emergency Room fees, medicines used for the immediate relief and treatment, initial treatment of animal bites for the 1st 24 hours, vaccines for animal bites (e.g. Rabies shot), Laboratory and Diagnostic Procedures;
nationwide access to Maxicare accredited hospitals only up to Php15,000 per case for the 1st 24 hours
coverage for Life AD&D (Accidental Death and Dismemberment) up to Php25,000 with Double Indemnity Feature
20% discount on basic dental procedures at any Metro Dental clinics and 15% discount on derma procedures at any My Health clinics.
Maxicare EReady has two types available: EReady Platinum for P749 and EReady Titanium for P549.
EReady Platinum has nationwide access to all Maxicare accredited hospitals including 6 major hospitals –Asian Hospital, Cardinal Santos Medical Center, Makati Medical Center, St. Luke's Medical Center QC, St. Luke's Medical Center Taguig and The Medical City.
On the other hand, EReady Titanium has nationwide access to all Maxicare accredited hospitals except the 6 major hospitals.
Buy Maxicare EReady at all Generika Drugstore nationwide and at the Corporate Guarantee and Insurance Company. For more information, visit maxicare.com.ph.
Medicard RxER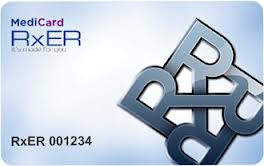 Medicard RxER offers a new and specialized health care maintenance service that covers emergency, preventive and outpatient care with no age limit and no medical check-up required.
Emergency care benefits:
MediCard will cover only the following emergency cases availed at all MediCard accredited hospitals provided that it is within six (6) hours from the time of incident and subject to the conditions under exclusion (Trauma cases, Burns, Animal bites, Accidental chemical poisoning)
MediCard will give a total limit of php 20,000. Member may avail of the emergency services more than once as long as there is still remaining limit.
Emergency care charges include the following subject to the total emergency care limit:
           -Doctor's services
           -Emergency Medicines used during treatment or for immediate relief
– Oxygen
-Dressings, ordinary casts, and sutures
-tetanus toxoid, anti-tetanus serum, and active immunization for rabies
-basic laboratory, x-ray and other  basic diagnostic examinations directly related to the            emergency management of the patient.
-CT scan, MRI and ultrasound are covered up to P5,000 each if deemed necessary for the immediate management of the patient.
-Emergency Complex Diagnostic and Therapeutic Procedures will be covered by MediCard up to P5,000.
The following are considered as complex diagnostic or therapeutic procedures:
-angiography
-pulmonary perfusion scan
-tests involving use of nuclear technologies
-electromyography, nerve conduction studies
-2D echo and Doppler
– endoscopies including one of video
– arthroscopies
-adrenocortical functions
– all other diagnostic tests and therapeutic procedures not mentioned but deemed by MediCard as a complex diagnostic and therapeutic procedure
Get Medicard RxER Membership for only P1,998 by applying online or by visiting any of the MediCard free-standing clinics.