Expat's Guide to Home Cleaning – the Filipino Style
Expat's Guide to Home Cleaning – the Filipino Style
There are pretty uncommon ways on how Filipinos clean their homes. One of these is through the use of natural products and techniques, so that they can easily, conveniently and more importantly, protect their family from the harmful chemicals of some household products.
In this article, Philippine Primer gives you a rundown on ways Filipino have their home cleaned.
(Image from manjuskitchen.co.uk)
Since calamansi is a natural bleaching agent, there are plenty of benefits you can expect from this one. When you want to take off surface stain, just squeeze out some calamansi juice and scrub those dirt off.
When you do your laundry, add ½ cup of lemon or calamansi juice to your rinse cycle in your washing machine to brighten your whites.
Lemon or calamansi peels can also be inserted into garbage disposals or any area that needs some freshening.
(Image from www.davidwolfe.com)
To dispel odors of your smelly pet and shoes, just sprinkle some baking soda in the area and let it do the work. Plus, if you want to wipe off some doodles or unnecessary pen mark on your walls, all you need to do is lightly scrub it with a damp sponge sprinkled with a baking soda.
(Image from www.birchbox.com)
Charcoal isn't just for grilling. Filipinos usually put charcoals inside their refrigerators to absorb unpleasant odors.
(Image from www.prweek.com)
Not so old news, but have you ever wondered why some Filipinos cover their unused items with newspapers? It helps keep the item from dusts. You can also put a newspaper at the bottom of the garbage bag to absorb all the leaks and odors.
(Image from dokalternatibo.org)
Found mostly at some Filipino backyards, Lemongrass or commonly known as tanglad can be an aromatic fabric spray. You can refresh upholstered furniture, drapes, linens, and mattresses with your own home-made herbal spray.
(Image from flickr battlestone08)
Filipinos then and now still use a coconut husk to polish their flooring. This traditional polishing tool is used through stepping on it and scrubbing the floor back and forth.
 (Image from Wikipedia)
There are three types of broom commonly used here in the Philippines: one is the walis tambo used in sweeping inside the house; second is the walis ting-ting used in sweeping off fallen leaves and garbage from the outside part of the house; and lastly, a long broom to take off the dust off the ceilings.
Microfiber/ cotton pads under the telephone
Cleanliness is a big deal for Filipinos, and that includes even keeping their telephones from getting all dusty, that is why they put a damped cotton beneath the handset of their telephones.
(Image from www.ehow.com)
To prevent clothes from being molded and to kill off fabric pest, most Filipinos put mothballs inside their cabinets. Also, they are used as a repellent from mice and other pests.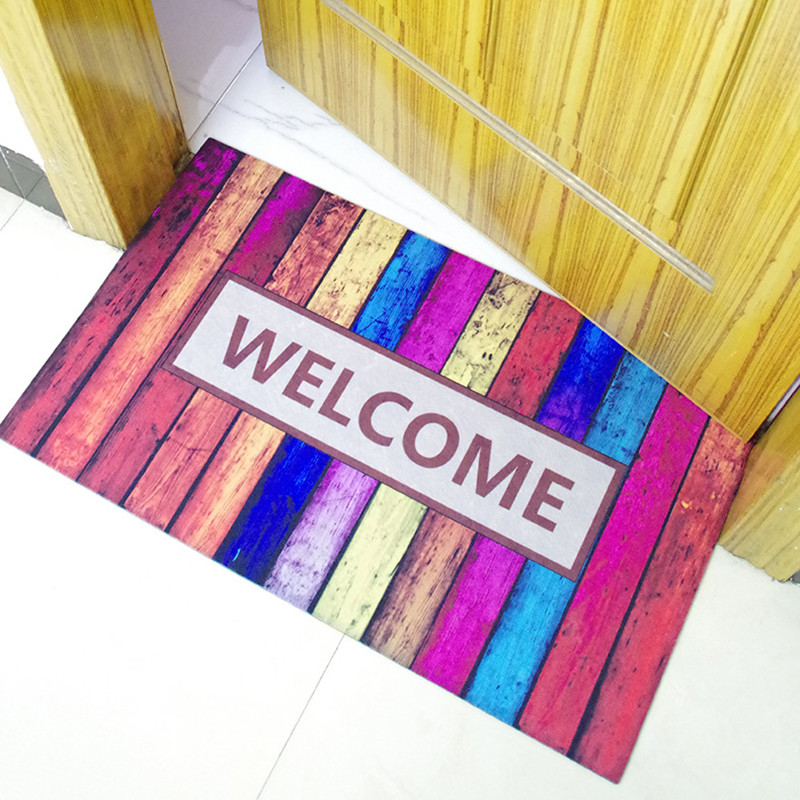 Image from www.aliexpress.com
Just like in other countries like Japan, it has been a tradition here in the Philippines to put a doormats in front of any doors in their house. This is to keep off the dust and dirt from coming inside.
Sources: Philippine Star, Rodales Organic Life,