Expats' Guide to Original Pinoy Music
Expats' Guide to Original Pinoy Music
There's RnB, Pop, Jazz, EDM, and then there's OPM.
The music industry in the Philippines is undeniably on a roll with all the music festivals, rave parties, gigs, and concerts happening all over the country. There is also a growing interest in indie music scenes, where most aspiring musicians take the spotlight to let the music community know of their newly composed songs, something to contribute to OPM. But what exactly is OPM?
OPM is what we call the music of the Philippines as it stands for "Original Pinoy Music." These are the songs composed and sang by Filipino singers. This does not solely refer to a specific genre, but instead it is composed of different various genre or styles, having been mixed with influences from the music of Asia, Latin America, and U.S.
HARANA. An act of courtship in the Philippines where a man serenades a girl in her house. Image grabbed from ugnayan.com
In the Philippines, there's the traditional and modern Filipino music. Traditional music includes folk songs, harana (courtship songs) and kundiman (lyrical songs). These traditional Filipino music are usually accompanied by instruments such as gongs or chimes played by an ensemble.
Asia's songbird Regine Velasquez-Alcasid. Image grabbed from gmanetwork.com
On the other hand, modern Filipino music includes a multitude of genre to pop, rock, or ballad. Well-known commercial music artists from the 70s up to present include the likes of Pilita Corrales, Nora Aunor, Freddie Aguilar, Ryan Cayabyab, and Basil Valdez to the new generation's Regine Velasquez, Ogie Alcasid, Sarah Geronimo, and internationally-famous Lea Salonga.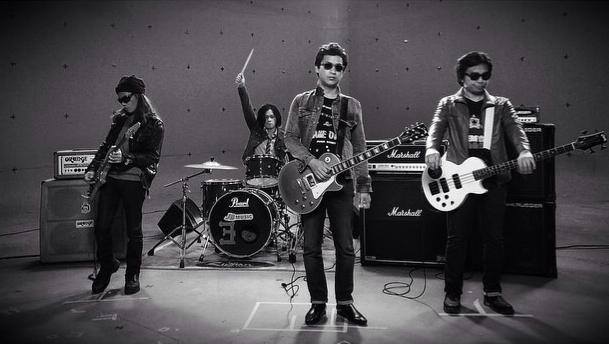 ERASERHEADS. Popular 90s Pinoy rock band. Image grabbed from Eraserheads' Facebook page
Modern music has produced a lot of recording artists that have become legends in the OPM industry. Say for example, Gary Valenciano who is known for his upbeat and religious songs, iconic band Eraserheads for its catchy hits, and Aegis for their amazing rock performances.
Although very different when it comes to the tune and style, these traditional and modern Filipino music contribute to the culture that we have here in the Philippines as we make use of talent in the music industry.
Who are the other OPM legends that you know? Comment below!