Expats' Guide to Filipino Christmas Tradition of Simbang Gabi
Expats' Guide to Filipino Christmas Tradition of Simbang Gabi
In the Philippines, they say that if you complete the nine morning masses leading up to Christmas, your wishes will come true. This tradition is called the Simbang Gabi or Rooster's Mass.
SIMBANG GABI. A tradition of the Filipinos upon anticipating Christmas.
Simbang Gabi—sometimes also called Misa de Gallo, is a tradition observed in the Philippines wherein people go to mass as early as 4 a.m. from December 16 to December 25 for a series of novena masses anticipating Christmas Day. This Christmas tradition is also celebrated at nighttime in churches to accommodate people who cannot attend the early morning mass.
Before the mass starts, the holy rosary is to be prayed. The mass usually focuses on anticipating Christmas, highlighting the birth of Jesus.
After the Eucharistic celebration, people then go to the streets to buy popular Christmas delicacies such as puto bumbong (purple rice roll steamed in bamboo tube topped with grated coconut and sugar) and bibingka (bread-like food cooked in clay pots).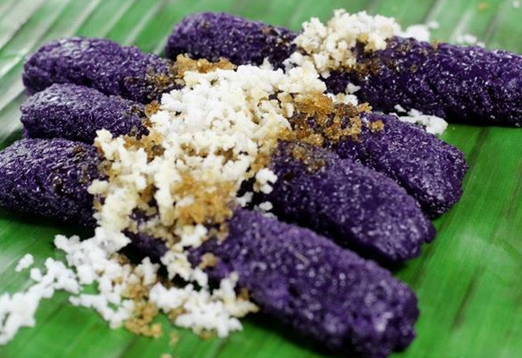 Puto Bumbong. Image grabbed from Entrepreneur Philippines
Bibingka. Image grabbed from Executive Gourmet PH
In other countries, there are also churches that do the tradition of Simbang Gabi for Filipinos abroad. This keeps the tradition alive even in places outside the country so Filipinos can still observe the tradition they used to do back here in the Philippines.