Expats' Guide to: Overstaying
Expats' Guide to: Overstaying
Overstaying is a serious matter for anyone who's looking to visit the Philippines. Much like how Filipinos get deported when they overstay with a tourist visa overseas, any foreign national caught overstaying will get deported.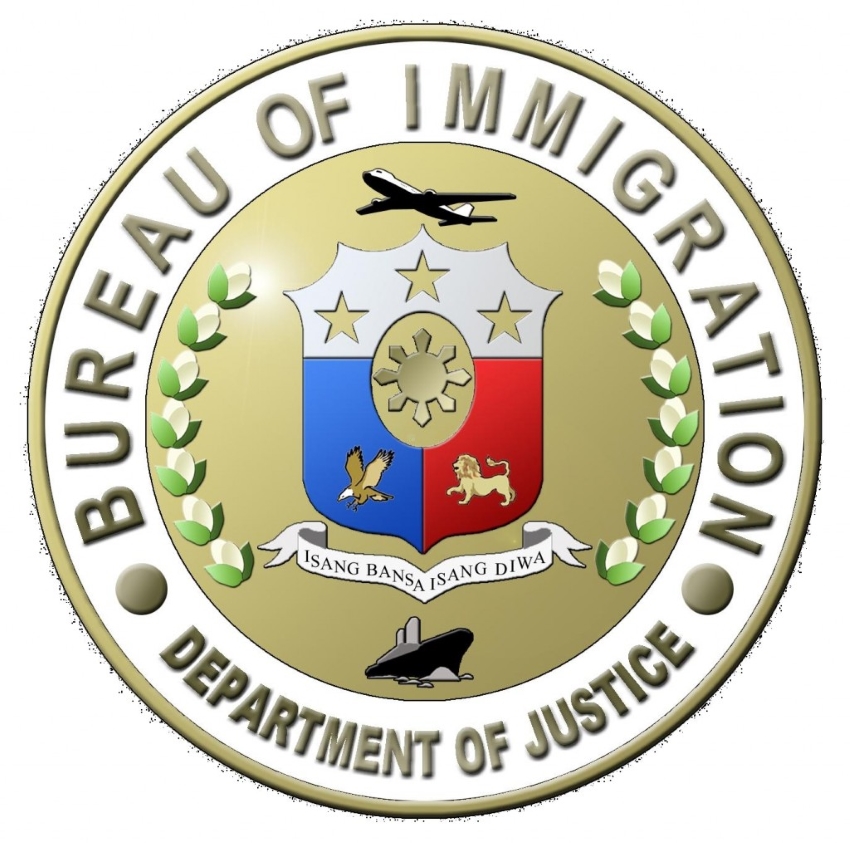 OVERSTAYING. It involves jail time, fines, and never being able to go back to the Philippines. Make sure you visit  the Bureau of Immigration before your visa expires. Image grabbed from Philippine Directory
There's a lot of information going around the internet about how to avoid getting caught, but overstaying will still be overstaying and if you get caught, you'll never be able to go back to the country ever again. There's also a lot of information about when can you be considered as overstaying, which can sometimes be inaccurate.
Here's a simple guide to the basics of overstaying and what you should be doing in case you are about to go beyond the stay your visa will allow:
What is overstaying?
You're an overstaying national if you've exceeded the maximum number of days your visa allows. This poses a problem, though, as 163 countries are allowed visa-free entry into the Philippines for anywhere between seven to 59 days.
ENTRY, EXIT, AND TRANSIT. Take note of these colors and stamps, as they are crucial to whether or not you'll be allowed back into the country. Image grabbed from pixabay
Out of these 163 countries, only Brazilians and Israelis are allowed to stay for 59 days without a visa. Anyone who wants to stay beyond 59 days will have to be brought up with the Bureau of Immigration (BI); otherwise, you'll be sent home packing, no questions asked.
You won't be able to get away with overstaying in the Philippines since you'll be deported and blacklisted, i.e. you'll never be able to go back in the country again. If you want your Black List Order (BLO) lifted, you'll have to file a letter of request addressed to the Commissioner of the BI. It's best to get assistance from an immigration lawyer to have this arranged for you.
What to do if you're about to overstay
If you're about to be tagged as overstaying, there's really only one thing you can do: go to nearest immigration office or the BI main office seven days before your visa expires and settle everything that needs to be settled (fees and documents).
The process will depend on the length of your stay, but the most you can extend is 6 months. You can still stay in the Philippines without actually extending your stay for 6 months as long as your passport remains valid, but you'll already be tagged as overstaying the moment it goes beyond what your visa or visa-free entry allows.
As most foreign nationals visiting the country are from countries that do not require a visa for a visit of at most 30 days, we'll put a focus on getting a Visa waiver, issued to tourists who want to request for an initial extension of 29 days.
Note: Before you proceed to the Bureau of Immigration to process your visa extension, please go through this checklist of documentary requirements for a tourist visa extension.
Fill out and submit a completely filled-out application form and attachments together with the passport to the frontline officer at the BI Main Office, Magallanes Dr., Intramuros, Manila or visit the nearest immigration office that processes an "Extension of Authorized Stay of Temporary Visitors".
If you do not have any derogatory records, you'll be issued a BI Clearance Certificate. If you have a derogatory record, you'll be asked to go to the Verification and Certification Unit for Clearance.
Once cleared, secure an Order of Payment Slip and proceed to the Cashier for payment. You have to pay a total of p3,030, broken down as follows:

Visa waiver – P500
Visa waiver application fee – P1,000
Certification fee – P500
Legal Research Fee (LRF) for each immigration fee except Head Tax and Fines – P30
Express Fee – P1,000

Submit the Official Receipt with the application form, attachments, and passport to the receiving/assessment officer.
Once all your requirements are verified, your passport will be stamped with your requested extension of stay.
If you want to go beyond 59 days, you should get a Long-Stay Visitor Visa Extension, or LSVVE. The process is similar to getting a visa extension, but it will involve a much higher fee of P11,500, broken down as follows:
Extension fee – P3,010
Application fee – P910
ACR – P1,010
Head Tax – P250
ECC – P710
Certification fee – P510
I-Card – P2,100
Express Lane Fee – P1,500
Express Lane Fee (Certificate) – P1,000
Express Lane Fee (I-Card) – P500
Fine for overstaying is at P500 per month. You'll also be charged an additional P500 if you go beyond the maximum allowable stay or if you've overstayed for more than 6 months to get a Motion for Reconsideration on Updating and Extension of Authorized Stay.
For more information on visa fees, fines, and processes, please visit the Bureau of Immigration website.