Vibrant and Colorful: A Guide to Understanding Leyte's Pintados-Kasadyaan Festival
Vibrant and Colorful: A Guide to Understanding Leyte's Pintados-Kasadyaan Festival
Leyte's Pintados-Kasadyaan Festival is barely a week away. People have cleared their schedules, set their side trips, and booked flights as well as hotel rooms for the big day on June 29. However, most people who visit the city of Tacloban are still clueless when it comes to the festival itself.
Here is Primer's guide to understanding the Pintados-Kasadyaan Festival:
• They were once Pintados. The name of the festival stems from the term the Spaniards used to describe the locals when they landed on our shores. It means "painted", and stems from the fact that the locals they saw had their bodies tattooed. The more you had, the higher your status was as a warrior.
FULL-BODY PAINT. The locals paint and tattoo their entire to portray in the most unique and creative way. (Photo courtesy of Flongology)
• Kasadyaan is to "merriment". The other half of the festival is rooted in the Visayan world for merriment.
• Once separated, now united. There was a time when these were two separate festivals, celebrated across the island of Leyte. It's now dubbed as the "Festival of Festivals" thanks to celebrating two festivals in one event.
• Dancing plays a vital role. Much like most Philippine festivals, the Pintados-Kasadyaan Festival always has tribal dancing as part of the festivities. It's as much a festival highlight as their annual search for Ms. Pintados and Ms. Teen Pintados.
• It is celebrated every 29th of June. While it has been celebrated centuries before, it was only in June 29, 1987 that the date became official, thanks to the Pintados Foundation, Inc.
Looking to enjoy the full festival? It's not too late! Here's the full schedule, taken from the Department of Tourism – Eastern Visayas' official Facebook page: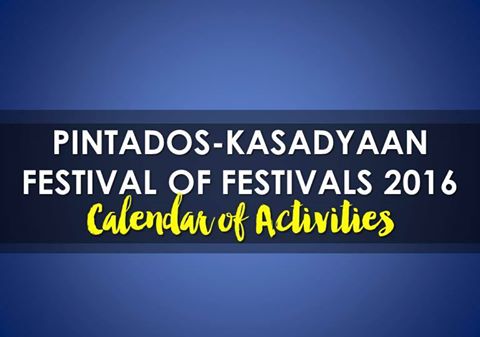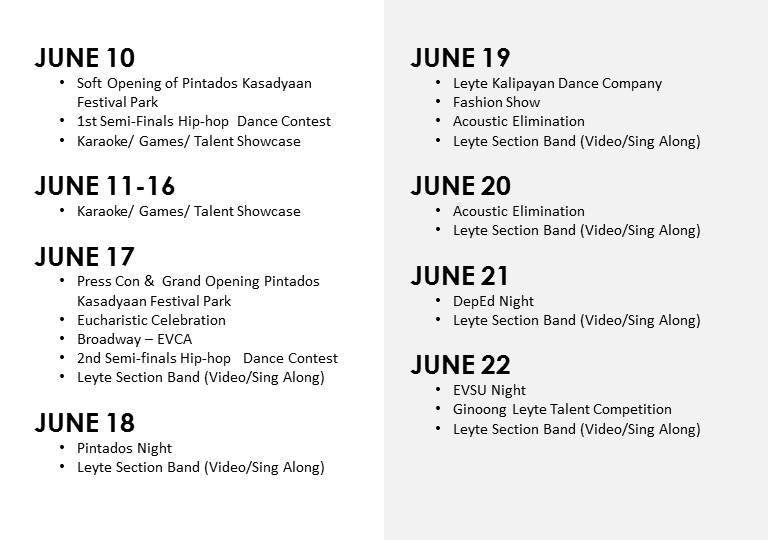 CAN YOU SAY MONTH-LONG CELEBRATION?
Source: DOT Eastern Visayas Official Facebook page, Philippine Country Guide, Philippines Insider, Doon Po Sa Amin