Dinagyang Festival: The Kalibo Ati-Atihan's Younger Brother
Dinagyang Festival: The Kalibo Ati-Atihan's Younger Brother
When you're in the Philippines, you get confused with one festival: the Ati-Atihan Festival, not because of what it celebrates, but where it is celebrated. Panay Island, for one, is a place where it is celebrated throughout the entire island. It's vibrant, it's colourful, and it's definitely loud.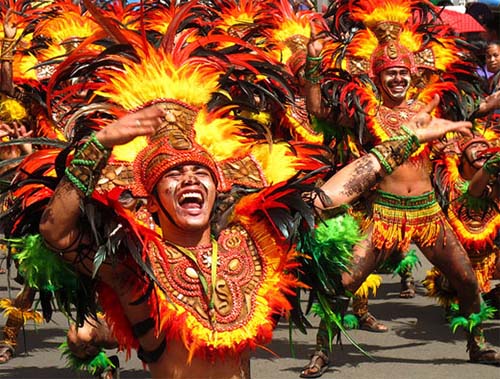 DEFINITELY LOUD. Screaming? Yelling? A participant at last year's Dinagyang Festival. Photo courtesy of Anthem Culture
The Dinagyang Festival, formerly known as the Iloilo Ati-Atihan Festival, is no exception. It's definitely one of the most gaily celebrated versions of the Ati-Atihan while also being one of the youngest. It dates back to 1967, when a replica of the image of Señor Santo Niño was brought in from Cebu by the San Jose Parish of Iloilo City.
CLOSE TO AUTHENTIC. Participants from the 2012 Dinagyang Festival doing their best impression of being ready for war. Photo courtesy of Missosology.
1977 saw an authentic Ati tribe being invited to the event to perform and display their native dances. The term "Dinagyang", an Ilonggo term for revelry or merrymaking, was coined by Illonggo writer/broadcaster Pacifico Sudario as a way of describing the celebration. Since then, it has evolved into a huge religious and cultural activity that includes various side events, sports competitions, and cultural presentations.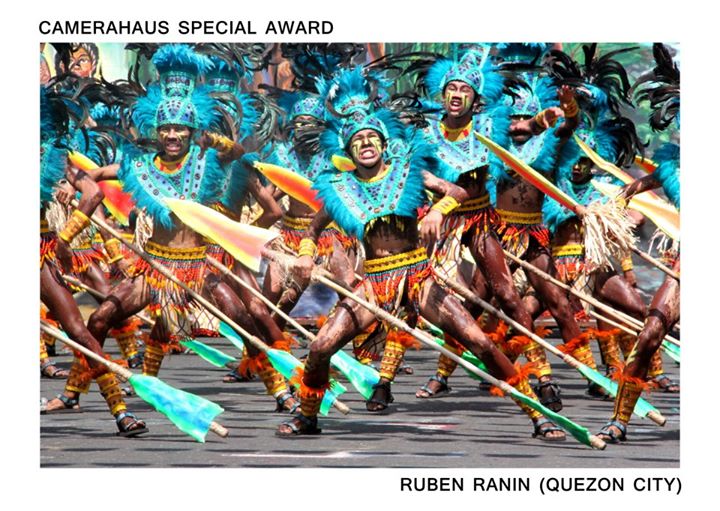 FIGHT! A participant from the 2014 Dinagyang Festival. Photo courtesy of dinagyangsailolo.com and Ruben Ranin.
Dinagyang is celebrated either on the fourth Sunday of January, or the Sunday following the Sinulog Festival in Cebu and Ati-Atihan in Aklan. The Kasadyahan Cultural Competition and the Dinagyang Ati Contest are easily the highlights of the event.
FRESH FACES. A preview of the participants for the Kasadyahan (left) and Dinagyang (right) competitions. Photos courtesy of the Dinagyang Festival Facebook page.
The Kasadyahan Regional Cultural Competition is the festival's way of recognizing other festivals in the country. The Dinagyang Ati Contest, on the other hand, is the main attraction, with different tribes competing for the top prize in an all-out street dancing competition. Oh, and did we mention the festival's official mascot, Dagoy? He's the country's first official mascot for a festival.
DAGOY. The official mascot of Dinagyang Festival. Photo courtesy of www.iloilodinagyang.com
For the full schedule of activities, you can click here. Updates can also be found on their Facebook.
Details:
What: Dinagyang Festival
When: January 3 – 24, 2016
Where: Iloilo City