Marina Tuna Seafood Restaurant in Davao
Davao is not only the hometown of Philippine President Rodrigo Duterte; it's also the home of the best tuna.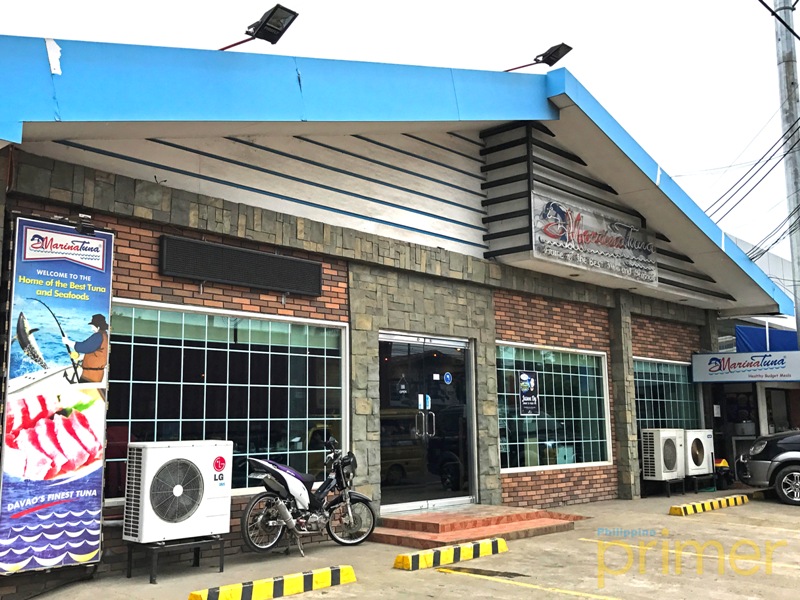 Marinatuna Seafood restaurant's facade
If there's one thing you should eat when you're in Davao, it's tuna. This makes Marina Tuna Seafood Restaurant, dubbed as "Home of the World's Best Tuna and Seafoods," the go-to restaurant of locals and tourists who want to satisfy their tuna cravings. They offer sumptuous dining experience with a variety of seafood choices of Japanese, Chinese, and Filipino-Davao fusion specialties.
CEO and Certified Public Accountant Domingo Ang named his restaurant after his daughter, Marina. Making use of his profession and deep love for tunas, he decided to open Marina Tuna in 2001.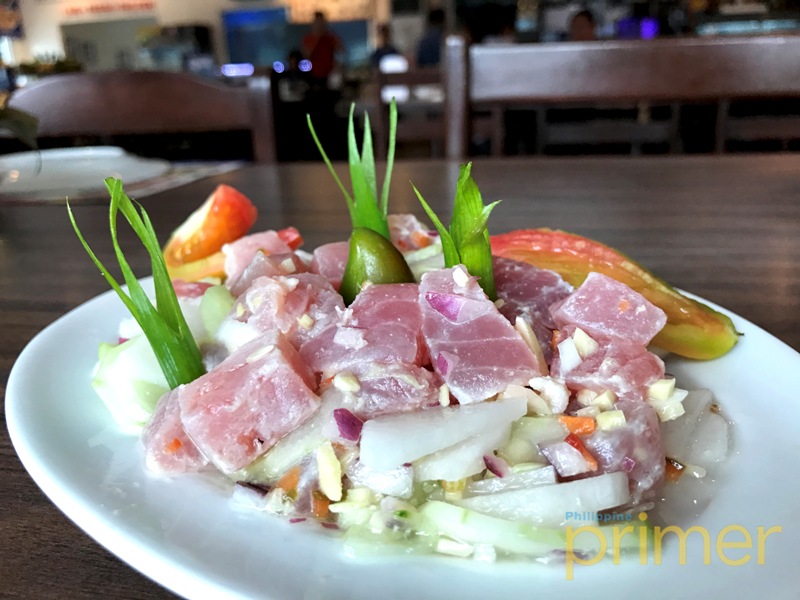 Marinatuna's bestseller Kinilaw, P290
One of Marina Tuna's bestsellers is the Kinilaw, a famous Filipino appetizer made of fresh cubed tuna, mixed with vinegar or calamasi then chilled until the fish is gradually cooked. You can order this dish for only P290, good for 2-3 people.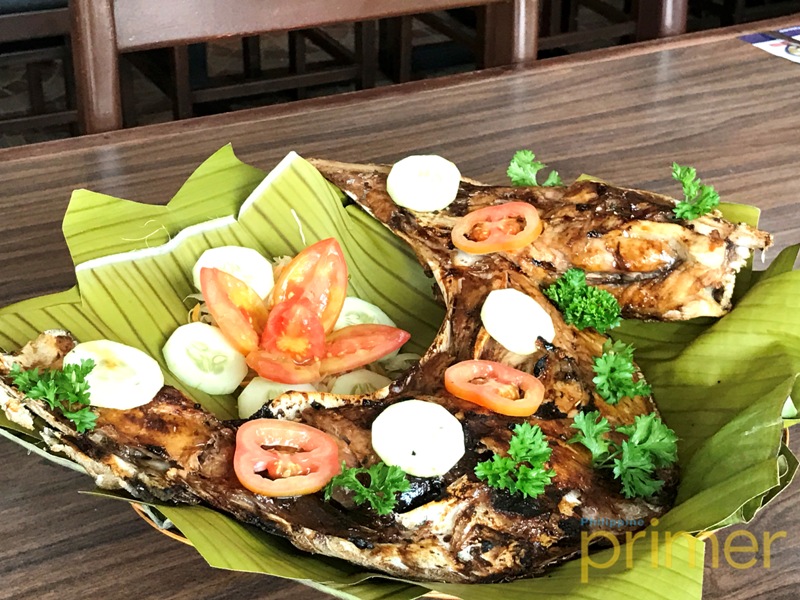 TUNA PANGA. Good for 6 people.
The restaurant has also been getting lots of praises for their Ten-Way Tuna, a menu created by Ang himself. It consists of 10 different parts of Tuna specially cooked: the Tuna Kinilaw, Tuna Bagybay, Tuna Tendon, Tuna Belly, Crispy Tuna Tail, Tuna Jaw Grilled, Tuna Eye Soup, Tuna Sashimi, Tuna Kare-Kare, and Tuna Bihod.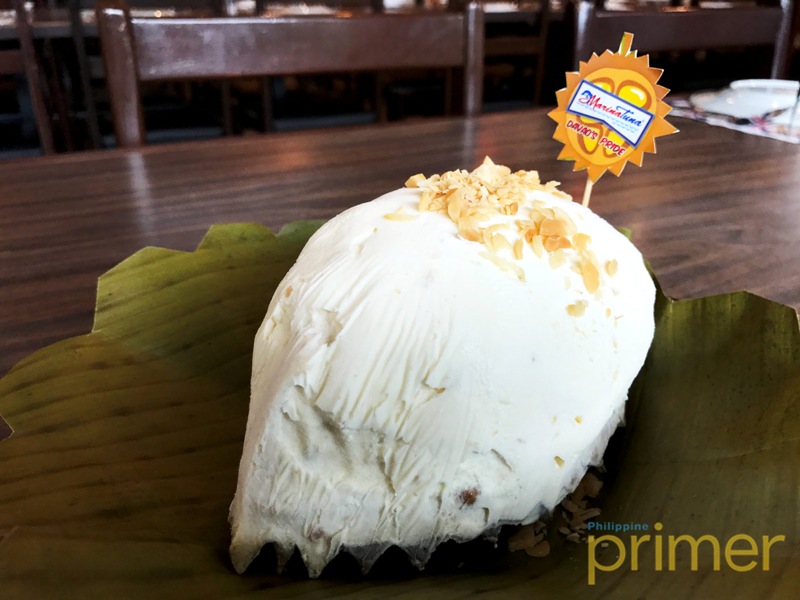 Cap off your satisfying meal with their signature home-made durian (jackfruit) ice cream for only P180
More than a restaurant, Marina Tuna is also a leading exporter of Tuna. It's also the first company from the Philippines to go conduct international fishing in the waters of Palau and Papua New Guinea.
Located along the highway which makes its easy and visible for passersby, it's also quite surprising to see affordable dishes served in the restaurant. The place can accommodate up to 200 people.
---
Written by Denise Villamar

Bo. Pampanga, Km. 8 Sasa, Davao City

(02) 233 – 2666 / (02) 235 – 8653

Monday-Sunday (9:00 a.m. – 22:00 p.m.)