The Face of New Normal in the Philippines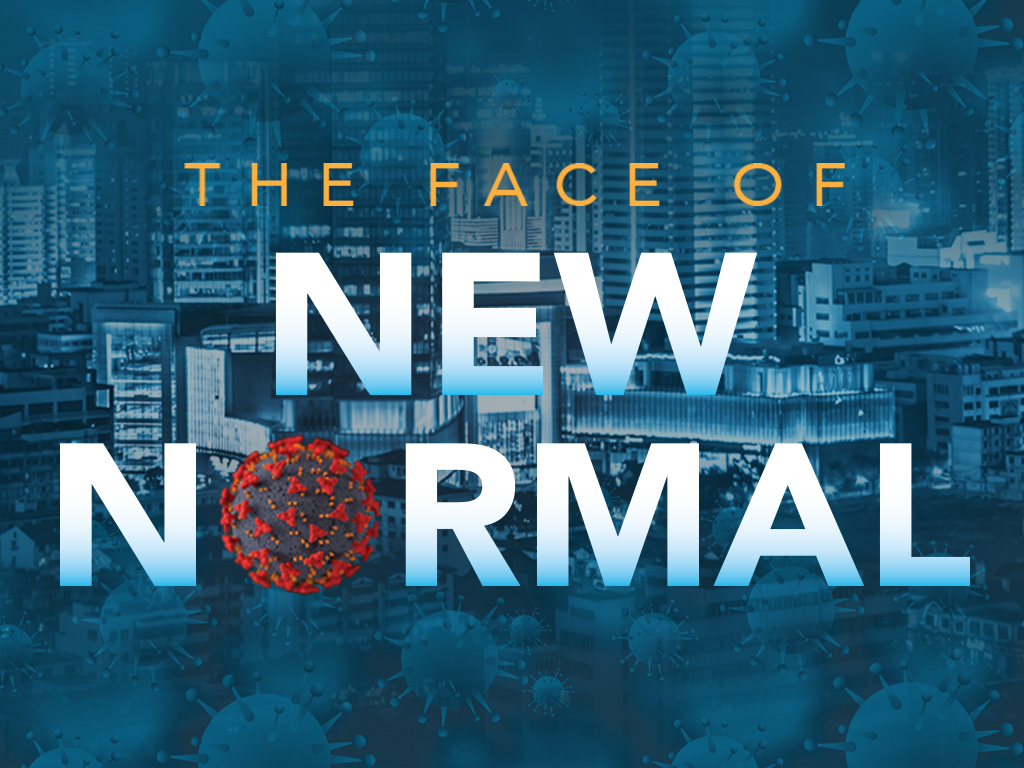 Even before shifting to a more relaxed community quarantine, the Department of Health (DOH) has already declared that regardless of what measures are observed in the country, wearing of masks will always be part of their protocol in curbing the spread of the virus. This, together with regular handwashing, practicing cough etiquette, and physical distancing then becomes a new habit that must be instilled in each and every one of us, especially as we slowly transition to the "new normal."
As foreign as this situation is, all of these new normal ways of doing things may take a lot of getting used to. But adjusting does not need to be that hard because there's the internet that makes it less so. Meet people, learn stuff, and purchase food and other necessities in the bubble of the virtual world while a vaccine is not yet here to take us back to our lives pre-pandemic.     
New Normal
As per the revised guidelines of the country's Inter-Agency Task Force (IATF), an area is said to be under the new normal if the imposed level of community quarantine has already downgraded to MGCQ or modified general community quarantine. It is the most relaxed restriction measure implemented by the government, under which most business and transport operations resume albeit with acceptable safety directives; as well as fewer uniformed personnel can be observed.  
Transportation
Aside from the already-observed passenger reduction and social distancing inside public transport, other initiatives of the Department of Transportation include the implementation of the following: usage of bicycles or non-motorized transport, online seat booking, Automatic Fare Collection Systems, e-toll collection technology, and of shuttle services and school buses for both employees and students. 
Dining
Food retail establishments in areas under MGCQ are allowed to render dine-in services but only at a maximum of 50% seating capacity. Buffet or self-service sections are not permitted and play areas are temporarily off-limits as well. Moreover, a tray for cash payment should be provided on top of the other available modes of payment to avoid physical contact.
Also read: LIST: Japanese Restaurants Accepting Take Out and Delivery Orders
Also read: LIST: Restaurants, Fast-Food Chains Now Open for Dine-in in GCQ
Work
Although the work-from-home arrangement is seen as a rising trend especially among private companies, resumption of physical work in full capacity will be allowed in both public and private offices. However, prolonged face-to-face interactions are discouraged, and putting up barriers between workstations is a must. Senior citizens and pregnant women, on the other hand, can opt for alternative work arrangements.
Also read: LIST: 7 Useful Applications for Virtual Meetings
Public Spaces
In all public spaces, social distancing mostly through observing foot traffic as well as wearing of masks shall always be practiced. Such is applicable to establishments like amusement, gaming, fitness, and personal care ones that were originally non-operational amid the stricter quarantine measures but are allowed a maximum of 50% venue capacity under MGCQ.
Shopping
Under the Memorandum Circular 20-21 of the Department of Trade and Industry, mall entrances and exits will be limited and one-way only, with one (1) person occupying two (2) sqm. of space. Escalators and establishments will also have marks that require mall-goers to stand two steps away from each other, while sales and other events or promotions will be suspended to prevent customers from hanging around. Wi-Fi will not be available as well.
Also read: LIST: Online Grocery Stores Where You Can Buy Your Daily Needs
Education
Classes in the Philippines open on August 24, 2020. While there will be no face-to-face classes in basic education schools, higher education institutions are allowed to conduct such as long as they strictly comply with the minimum health standards and with the guidelines set by the Commission on Higher Education. Alternatives for the normal learning set-up, whereas, are blended learnings, distance learnings, and homeschooling.
Also read: LIST: 8 Educational Sites and Online Lessons for Kids
Also read: 10 Apps and Online Learning Sites Where You Can Learn Something New at Home
Hotels
In accordance with the Health and Safety Guidelines for Accommodation Establishments Under the New Normal by the IATF, accommodations are required to have guests fill up a health declaration form before check-in. This is atop the basic checking of body temperature, disinfecting of footwear, social distancing, observing hand hygiene, and providing materials that tackle respiratory etiquette and emergency contact numbers among others. 
Travels
To keep passengers and crew members alike in the pink of health, the heeded guidelines by the aviation sector are enforced health security standards, increased utilization of online and digital processes for check-in and boarding, and disinfection of all aircraft and facilities. As of publishing, local airlines like AirAsia, Cebu Pacific, and Philippine Airlines have since resumed commercial flights with mostly domestic routes (except for PAL).
Also read: Ways to Stay Healthy in the New Normal