Events Happening this Weekend (October 6-8)
It's the first weekend of October, only a few nights of sleep and before you know it, it's already the holiday season! Don't forget to make the most of 2017: participate and be active by attending events and exhibits. The weekends are also made for de-stressing, so why don't you try to view some artworks to ease the negative energies around you? Destress and attend concerts, expos, or cheers to the weekend with Octoberfest. Beers and food await you, only a few more days until the weekends are here.
The Vamps: Middle in the Night Tour (October 6)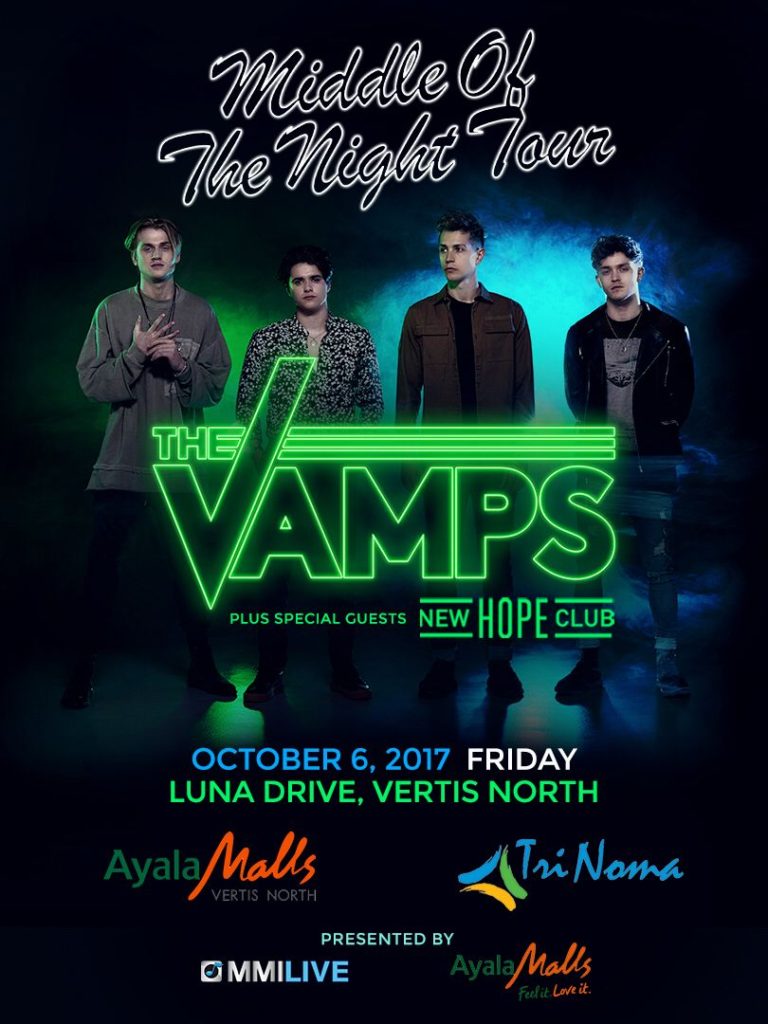 They're back! British pop rock band The Vamps will be returning to Manila for their Middle in the Night Tour on October 6 at Ayala Mall Vertis North, Luna Drive, Vertis North in Quezon City. This event is presented by MMI Live and Ayala Malls, the tour will also be bringing the British pop trio New Hope Club as a special guest. The tour is in support of their third album Night and Day including the singles "All Night" and "Middle of the Night". The latest album is actually a two-part album – aka the Night edition and the Day edition – while the rest of the songs will be released until the end of 2017.
Read More: The Vamps Middle of the Night Tour in Manila
World Travel Expo 2017 (October 6-8)
Soar high and get discounted deals at The World Travel Expo 2017. This three-day event is happening on October 6-8, 2017. The yearly expo, which showcases local and international travel destinations and discounted deals, awareness campaigns and information dissemination on promotional packages in hotels, cruises, and airlines. For more questions and other concerns, you may reach Ad Asia through these numbers: (+632) 372 4014; (+632) 788 5474 for landline or you may e-mail us at info@worldtravelexpo.ph. Visit our website www.worldtravelexpo.ph.
Read More: Discounted deals and exciting packages awaits attendees of the World Travel Expo 2017
German Club Manila's Oktoberfest (October 6 and 7)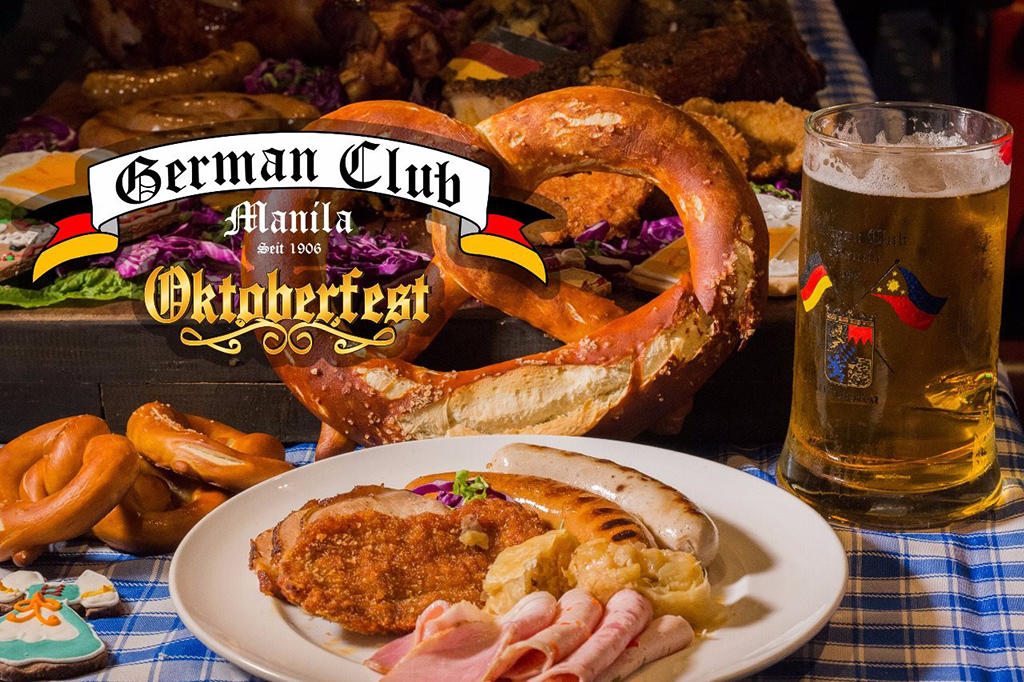 The month of September has finally ended which means Octoberfest month is here! Cheers to a month long of booze and food celebration. The German Club Manila celebrates its 79th Oktoberfest, happening on October 6 and 7 at the Harbor Garden Tent, Sofitel Philippine Plaza Manila. Feast on Bavarian Sound Express as they return for a 14th Oktoberfest stint, bringing musical delight to the festivities. Tickets are at Php 3,950 per piece for premium seats and Php 3,700 per piece for regular seats. Discounts await those who buy 20 or more tickets!
Read More: German Club Manila's Oktoberfest
I Am Jake Zyrus Concert (October 6)
After his big reveal, the international sensation, Jake Zyrus (formerly known Charice Pempengco) is holding his first ever concert as Jake Zyrus. The concert is called, I Am Jake Zyrus at the Music Museum this October 6. The concert will highlight the singer's journey to coming out as a transgender man.  Jake Zyrus's concert will have Troy Laureta as musical director. Troy is an international musical director and a close friend of Jake Zyrus. He has worked with pop icons Iggy Azalea, Ariana Grande, and musician David Foster. Tickets are available at Music Museum, Ticketworld and SM Tickets.
Read More: Jake Zyrus holds first-ever concert in Music Museum
Pelikula: Manila Spanish Film Festival (October 5-onwards)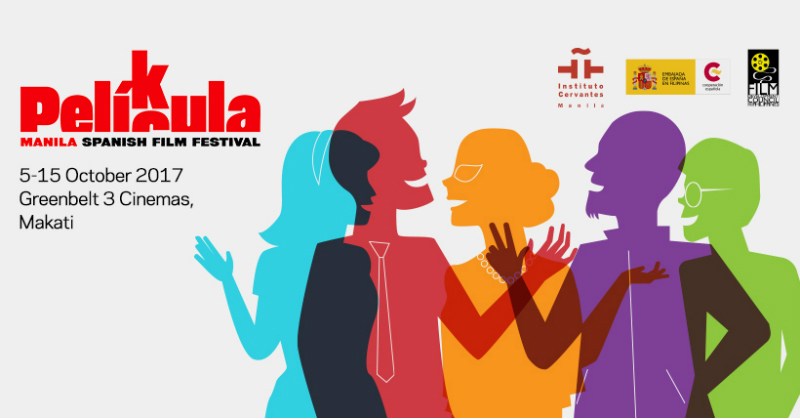 On October 5 to 15, 2017, mark your calendars for Pelikula: Manila Spanish Film Festival at Greenbelt 3 Cinemas, Makati City. This film festival is the biggest Spanish film festival in Asia. For 16 years, different filmmakers and lovers will meet. Over 20 of the best recent films from Spain and Latin America will be shown.  The event is organized by Instituto Cervantes (Manila) and a collaboration with Embajada de España en Filipinas – AECID and Ayala Museum.
Read More: PELÍCULA-PELIKULA: Manila Spanish Film Festival 2017
3rd Japan Travel Festival (October 7 and 8)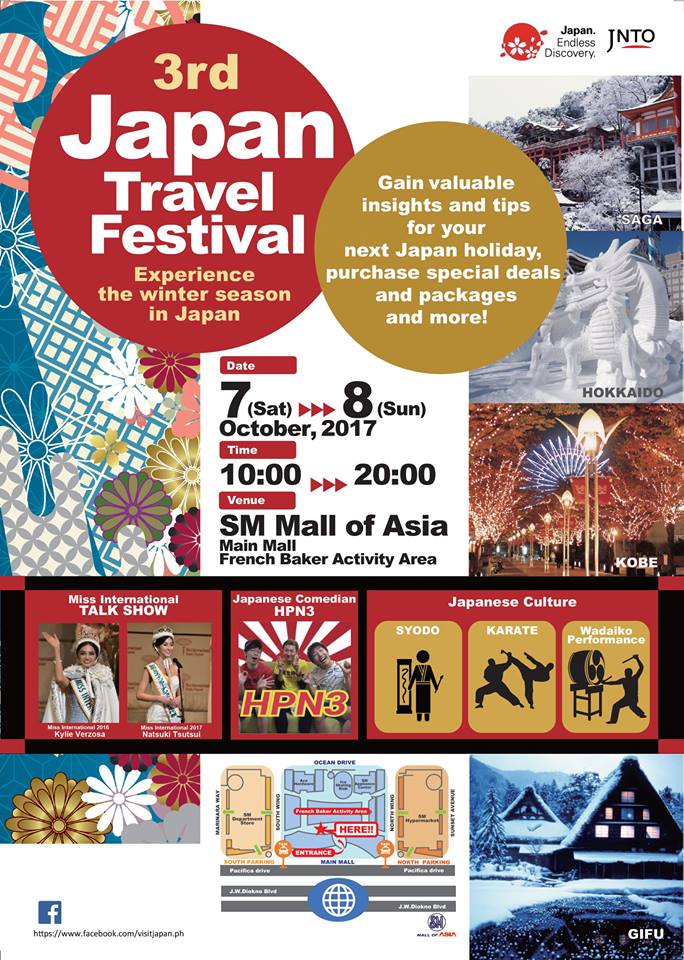 Come and celebrate the culture of Japan at the upcoming 3rd Japan Travel Festival happening this October 7 to 8 at the SM Mall of Asia, French Baker Activity Area! Watch different performances and activities which will make you enjoy the Japanese culture. You can also get various useful pieces of information about traveling to Japan. There will also be special fares available to be given by different participating travel agencies and airlines so don't miss this event!
Read More: 3rd Japan Travel Festival
Understanding Labor Laws for SMEs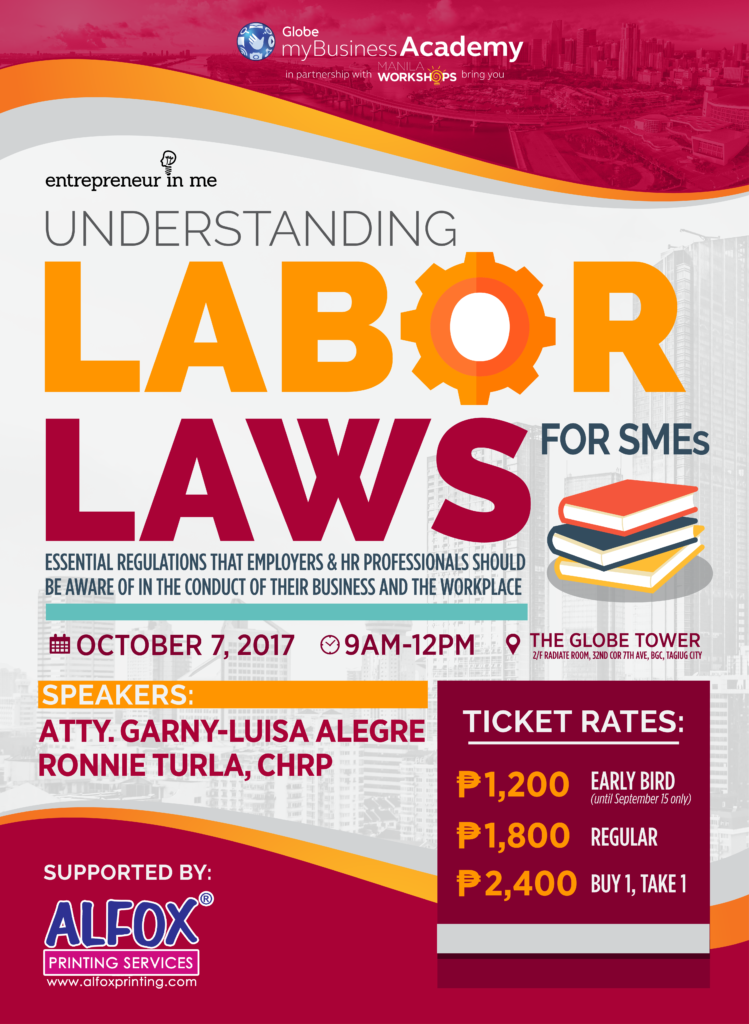 Mark your calendars on October 7, 2017 and be part of a seminar that will focus on the importance of Labor Standards, and the essential regulations that employers and HR professionals should be aware in the conduct of their business and the workplace. Labor Laws for SMEs will happen on October 7, 2017, from 9 am to noon at the Globe Tower in BGC, an event that will be featuring some sample cases and illustrations to give the participants actual formulas and techniques in dealing with employee issues. Tickets for the event are priced at Php 1,800 for the regular price and Php 2,400 if you wish to avail of their buy 1 take 1 promo.
Read More: Understanding Labor Laws for SMEs