Best Sports Bars in Manila to Watch Your Favorite Sports
When you can't watch your favorite sports in the stands, you can still get that exciting, adrenaline-pumping vibe at a sports bar. Aside from streaming games on countless screens, these establishments also serve a wide range of pica-pica and alcoholic beverages to indulge in. Here are some sports bars and pubs you should visit if you want to watch your favorite teams in action.
Snaps Sports Bar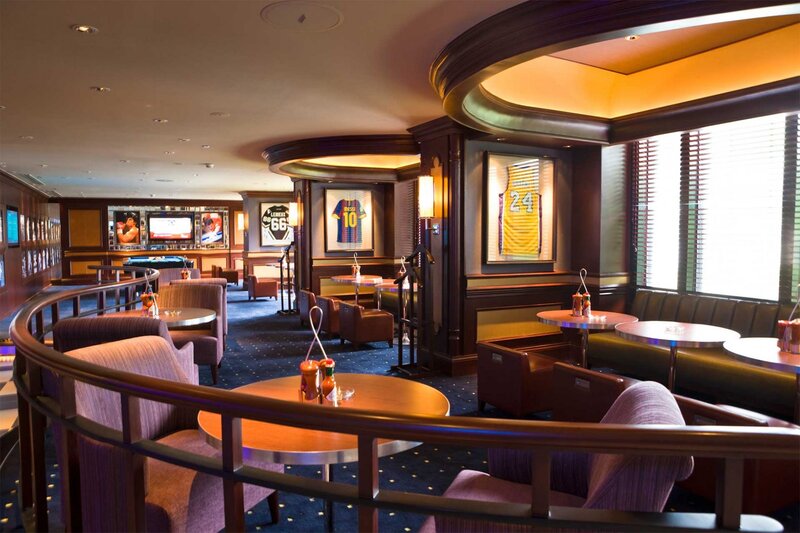 IMAGE from Sofitel Manila
Located at Sofitel Manila, Snaps Sports Bar is a modern sports hub furnished with large LCD screens  for special tournaments like the FIFA World Cup. It also offers a variety of favorite bar chows such as burgers and pizzas as well as an array of alcoholic beverages for the complete sports bar experience.
GENERAL INFORMATION
Address: Sofitel Manila, CCP Complex, Roxas Boulevard, Pasay City
Contact number: (02) 8-832-6988
Facebook: SofitelManila
Instagram: SofitelManila
Bugsy's Sports Bar and Bistro
IMAGE from Bugsy's Sports Bar & Bistro Facebook page
A favorite among sports fans around BGC, Bugsy's is an amazing place to watch sporting events and matches. It also offers American and Filipino comfort food and a monthly specials menu, perfect with its wide variety of beers, cocktails, and spirits.
GENERAL INFORMATION
Address: Forbes Town Center, Burgos Circle, Fort Bonifacio, Taguig
Contact number: 0917-579-7278
Facebook: bugsysph
Instagram: bugsysbgc
Filling Station Bar and Cafe – Poblacion
IMAGE from Filling Station Bar Cafe Facebook page
Filling Station Bar Cafe is a '50s-inspired American diner that serves Western and Filipino eats and drinks. The offerings are good, the ambience will take you back in time, and it's definitely a 'Gram-worthy place to watch some football or other sports.
GENERAL INFORMATION
Address: 5012 P. Burgos, Brgy. Poblacion, Makati
Contact number: 8899-5555 / 8541-8771 / 0917-833-7837
Facebook: fillingstationmakati
Instagram: fillingstationbarcafe
Handlebar Bar and Grill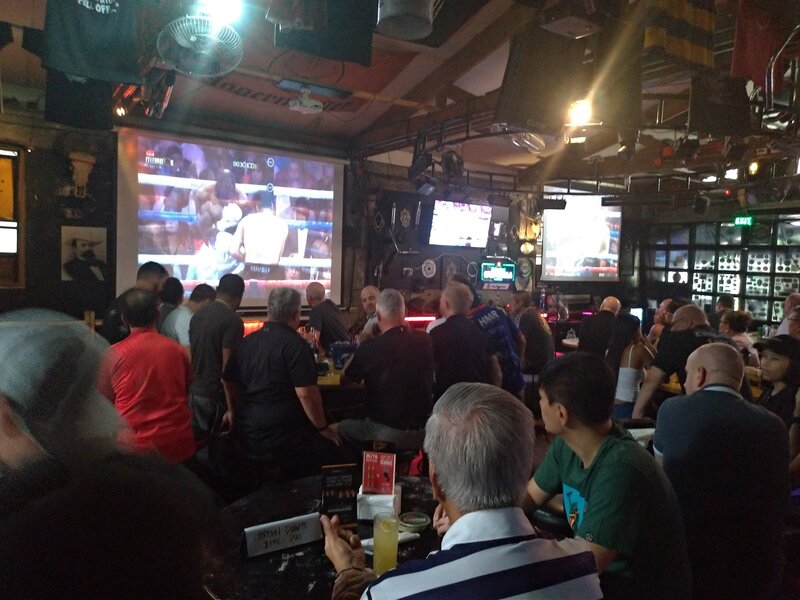 IMAGE from Handlebar Bar and Grill Facebook page
Handlebar Bar and Grill is a watering hole that mostly caters to gearheads and expats. Visit the place for its excellent menu, band nights, and live sports coverages.
GENERAL INFORMATION
Address: 31 Polaris St. Bel Air, Bel-Air, Makati
Contact number: (02) 898-2189
Facebook: Handlebarbarandgrill
H&J Sports Bar and Restaurant
IMAGE from Zomato
If you're looking for a place to watch live sporting events, party all night, or just for a bottle or two of your favorite beer, H&J is the place to be. It also has a cool, relaxing ambience and a superb Indian and American-inspired menu.
GENERAL INFORMATION
Address: Felipe Street, Bel Air, Bel-Air, Makati
Contact number: 279541130
Facebook: HjSportsBarAndRestaurantMakati
Skinny Mike's Restaurant & Sports Bar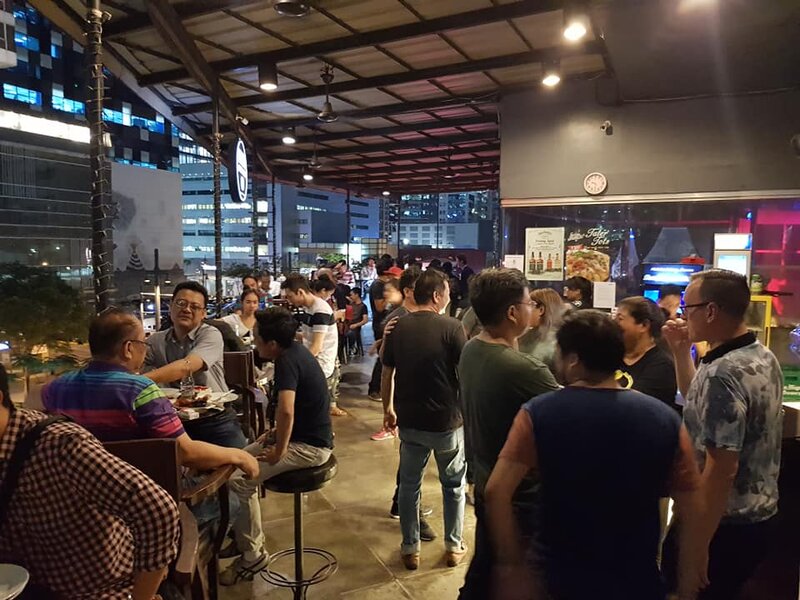 IMAGE from Skinny Mike's BGC Facebook page
A nice bar with lots of of screens and sporting memorabilia, Skinny Mike's is a favorite among the local football community for streaming HD live games. Indulge on its excellent drink and pica-pica selections, which are good for sharing, for the perfect sports-viewing experience with the boys.
GENERAL INFORMATION
Address: 2nd & 3rd Floors F&B Bldg. MC Home Depot, 32nd St, corner Justicia Dr, Taguig
Contact numbers: 0956 204 9135
Facebook: skinnymikesbgc
Brozeit
Boasting authentic Bavarian food, ice-cold German beers, and cozy ambiance, Brotzeit goes out of its way to give guests an experience of how these offerings are usually enjoyed in their countries of origin. It also has a good number of LCD TVs that stream different sports, from basketball to football to MMA.
GENERAL INFORMATION
Address: 112 G/F Streetscape Shangri-La Plaza Mall 1550 Mandaluyong
Contact numbers: 0920 973 5782
Facebook: brozeitph
Instagram: brozeitph