Social Enterprises Leading the Way Towards Reducing Plastic Pollution
Ocean plastic pollution is the global issue nowadays. Microplastics formed from plastic waste are considered to be toxic to all living organisms and can end up back in humans through the food chain.
IMAGE from Pexels
A study published in 2021 in the journal Science Advances said that the Philippines is unfortunately ranked as the number one contributor emitting plastic into ocean because of the volume of plastic waste emitted into rivers and the number of rivers accountable for emitting waste into ocean. The River Pasig was also tagged in the same study as the most polluting river in the world in terms of plastic wastes.
IMAGE from Nomura Research Institute
The Department of Environment and Natural Resources and the National Solid Waste Management Commission projects that the Philippines has produced a total of 21.4 million metric tons of garbage in 2020, and estimated weighted average per capita generation is 0.4 kilos. The largest source of waste (57 percent) come from residential wastes, followed by commercial sources at 27percent, institutions such as hospitals and schools at 12percent, and the remaining 4 percent coming from industrial sources. (Figure 1) By waste composition, 28 percent are recyclable waste and 18 percent
are residual wastes. The rest are composed of biodegradable waste at 52 percent, and special wastes or wastes that require specified treatment methods at 2 percent. (Figure 2) The trend for solid wastes is expected to increase by close to 2 percent each year until 2025 due to population and economic growth. A study from the World Bank in 2020 showed that the Philippines disposes around three-quarters of a million metric tons of plastic wastes into landfills, some of which are not disposed in sanitary landfills. Improper segregation and collection of waste are issues and contribute to plastic pollutions.
The Philippine Government continues to address plastic pollution as part of its overall solid waste management, recognizing that solid waste is a top priority for the government. The main policy of the government is enshrined in the Ecological Solid Waste Management Act of 2000 approved in 2001, which mandates local governments to create their own solid waste management plans, encourage the segregation of solid wastes at the source, the establishment of material recovery facilities at the barangay and municipal/city levels to aid in diverting recyclable and compostable wastes from the landfill, and encourage community measures in addressing solid wastes including plastics.
IMAGE from Pexels
However, challenges in proper disposal of plastics persist due to lack of support from local government officials, problems in logistics and the lack of sanitary landfills, and a need to improve in understanding the issue on plastic pollution particularly on single use plastics. In response, the government passed the Extended Producer Responsibility Act of 2022, which would provide a mechanism for an effective way to either reduce single use plastics or encourage recyclable or reusable plastics through a "producer must pay" principle. The government also released the National Plan of Action Against Marine Litter (NPOA-ML) in 2021, which outlines the government's roadmap to reduce ocean plastic pollution through measures such as strengthening local government solid waste management plans, development of alternative delivery systems, and working with the private sector even further to help reduce plastic waste output.
To support the government policy, the rise of social enterprise startups since the 2000s have paved the way for reducing plastic waste through innovation. These are usually micro or small businesses that incorporate principles that benefit society and the environment as well as aiming for a good source of profit.
Segregation and pickup of recyclable plastic wastes are taken care of through businesses such as TrashCash PH. They use an AI-based and data-driven segregation solution where customers scan the plastic waste and receive directions to the nearest collection center. The customer can then drop the plastic waste at the collection center and earn app points which they can redeem rewards, while TrashCash sends their segregated wastes to their facility for further cleaning, drying and sorting before they send it to partner establishments that are upcycled or recycled. That way, diversion of these plastics from the landfills is achieved. TrashCash won the Ending Plastic Pollution Innovation Challenge of the United Nations Development Programme in the Philippines in 2021 for their proposed solution and is helping in reducing plastic wastes not only in Metro Manila, but also in Samal Island as part of their implementation efforts.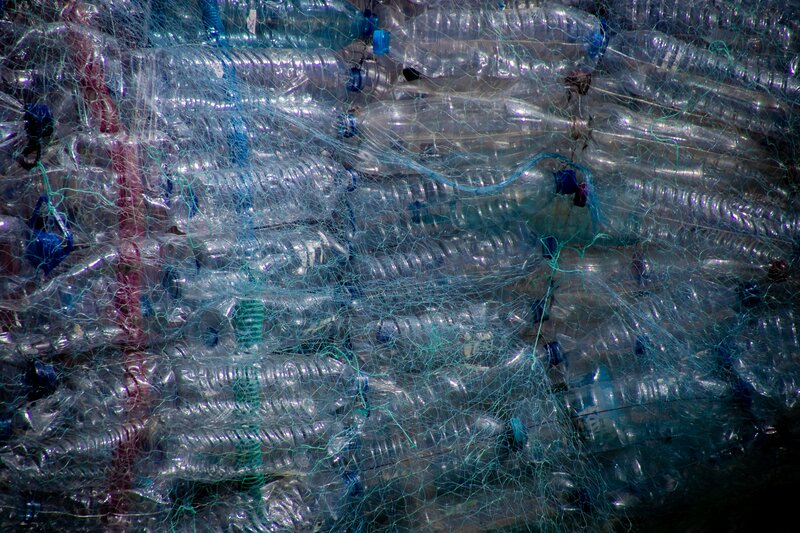 IMAGE from Pexels
Another way of reducing plastic pollution is through Salin Swap by Salin PH, which is developing a refilling-type model combined with a digital technology solution to deliver their products. Through social media, consumers could order the things that they need and pre-arrange a pickup time for their products to be delivered on their doorstep with refillable containers from the startup, which the consumer can clean, dry, and swapped with another order. Salin PH won first place in Ecothon 2022, an innovation challenge sponsored by the Department of Trade and Industry, PhilDev, and the Korean government. Development of an app to replace the social media order system is in development.
Lastly, the startup Plastic Flamingo or Plaf is a social enterprise that recycles and upcycles plastic products and uses them and partnered up with local communities in educating and encouraging them to segregate their plastic wastes and sending it to them to be processed into recycled and upcycled goods. As of 2022, they have processed 234 metric tons of plastic wastes from 243 collection points in Metro Manila and neighboring areas.
Startups such as these three are encouraging signs that there is value in what others believe is discarded material, which should have ended up on our rivers and oceans. However, more efforts should be made in addressing the issue of plastic pollution in the Philippines as part of the national effort to be more sustainable and developed for its people and the world.
About the contributor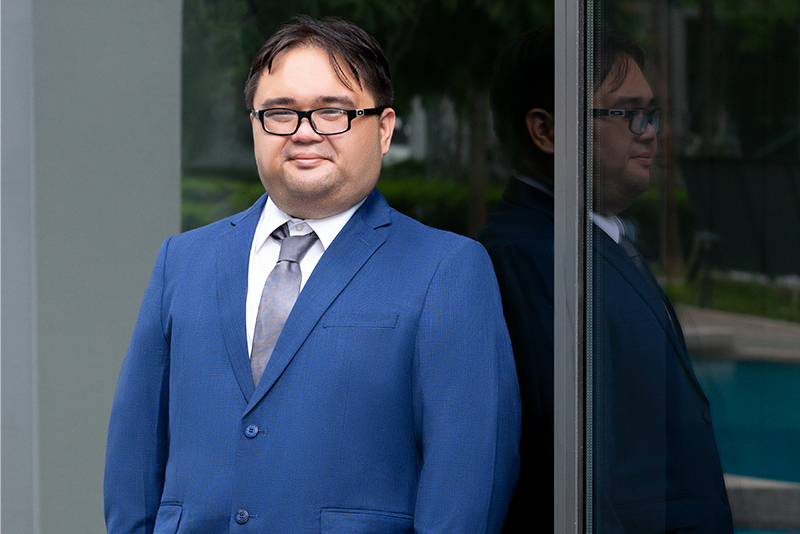 IMAGE from Jon Bernard Dumdum
Jonas Marie Dumdum is an ISC consultant for Nomura Research Institute Singapore – Manila Branch. He is also a climate reality leader and sustainability science and strategy advocate who has worked on projects that tackled various environmental issues such as climate change and sustainable energy.