A Guide to the 2022 Cinemalaya Film Festival's 11 Full-Length Films
August is fast approaching, and with it comes the Cinemalaya Film Festival that will break the noise with these 11 full-length films from August 5 to 14, 2022 at the Cultural Center of the Philippines (CCP)!
With 30-second teasers now released, we at Philippine Primer can't help but watch each trailer to tell you what we're excited to see from each film. Let's get started shall we?
12 Weeks
Director: Anna Isabelle Matutina
"Dito ba gagawin?" (Are we going to do it here?) As the woman looks around the room where the psychological evaluation is about to take place, she noticed that the room was gray, more of like an interrogation room than a place conducive for vulnerability.
Even as the evaluator assured her that it was not "counseling" but a light chat where she can raise her worries, it looks to any audience that the woman is not anywhere near comfortable where she is.
Who is she and what is she doing there? More importantly, what is that place?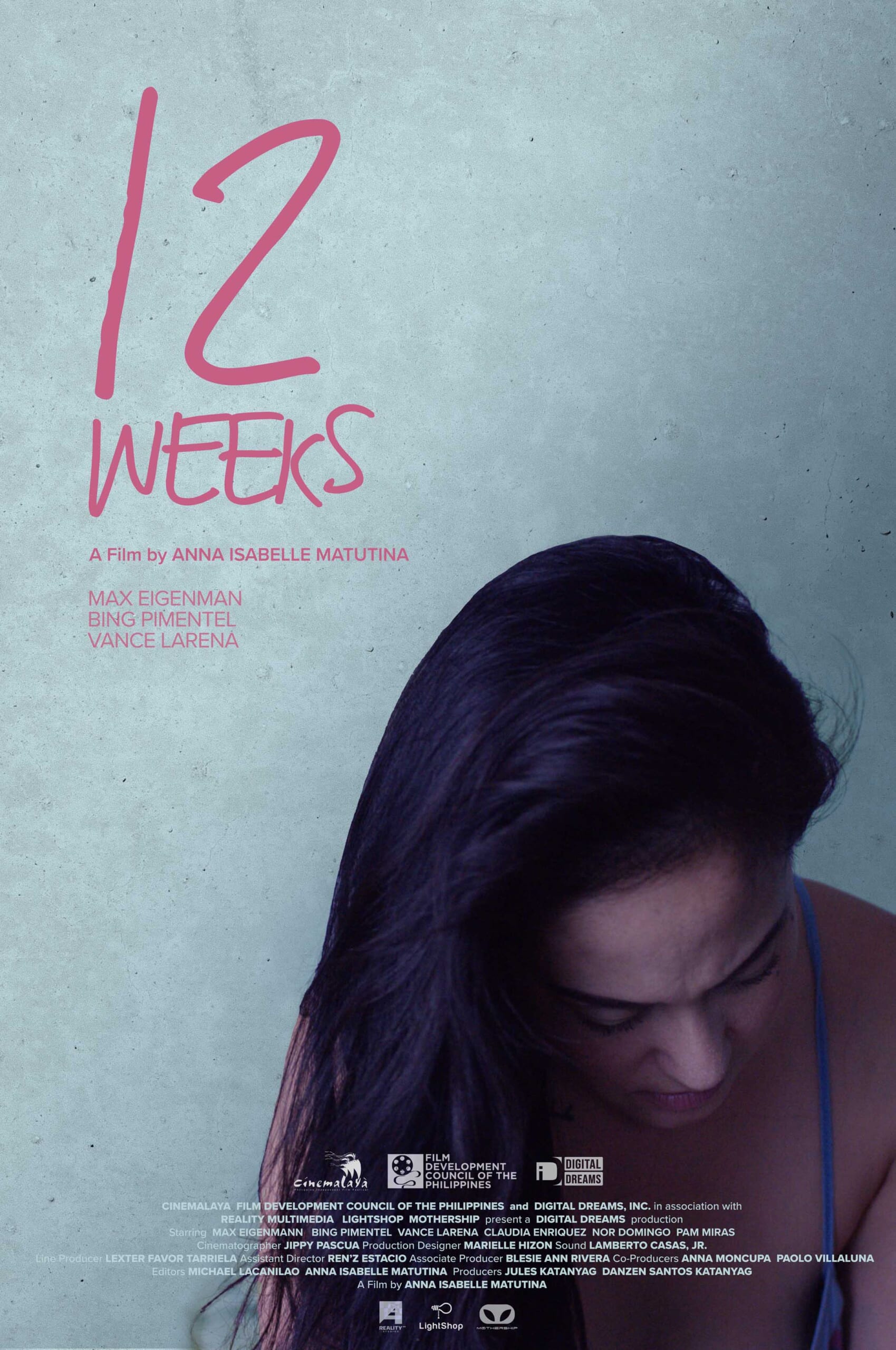 IMAGE from Cinemalaya
Angkas (The Backride)
Director: Rain Yamson
Motorcycles, often known as habal-habal to many parts of the Philippines, are usually the easiest form of transportation in remote villages across the country. In this film, Leo uses the habal-habal to carry the dead down the mountain, but when a childhood friend—a rebel—dies, Leo and his long-lost friend needed to transport her remains.
What journey will they experience along the road?
IMAGE from Cinemalaya
Bakit 'Di Mo Sabihin (Tell Her)
Director: Real Florido
"Ako si Real Florido. I have a full-length film in Cinemalaya entitled, 'Bakit 'Di Mo Sabihin.'" As the director introduced himself and the title of the film, he moved his hands to sign, "Why won't you say so?" The film shows a hearing-impaired married couple and the challenges that come with their permanent affliction.
Will their screams be heard in the end?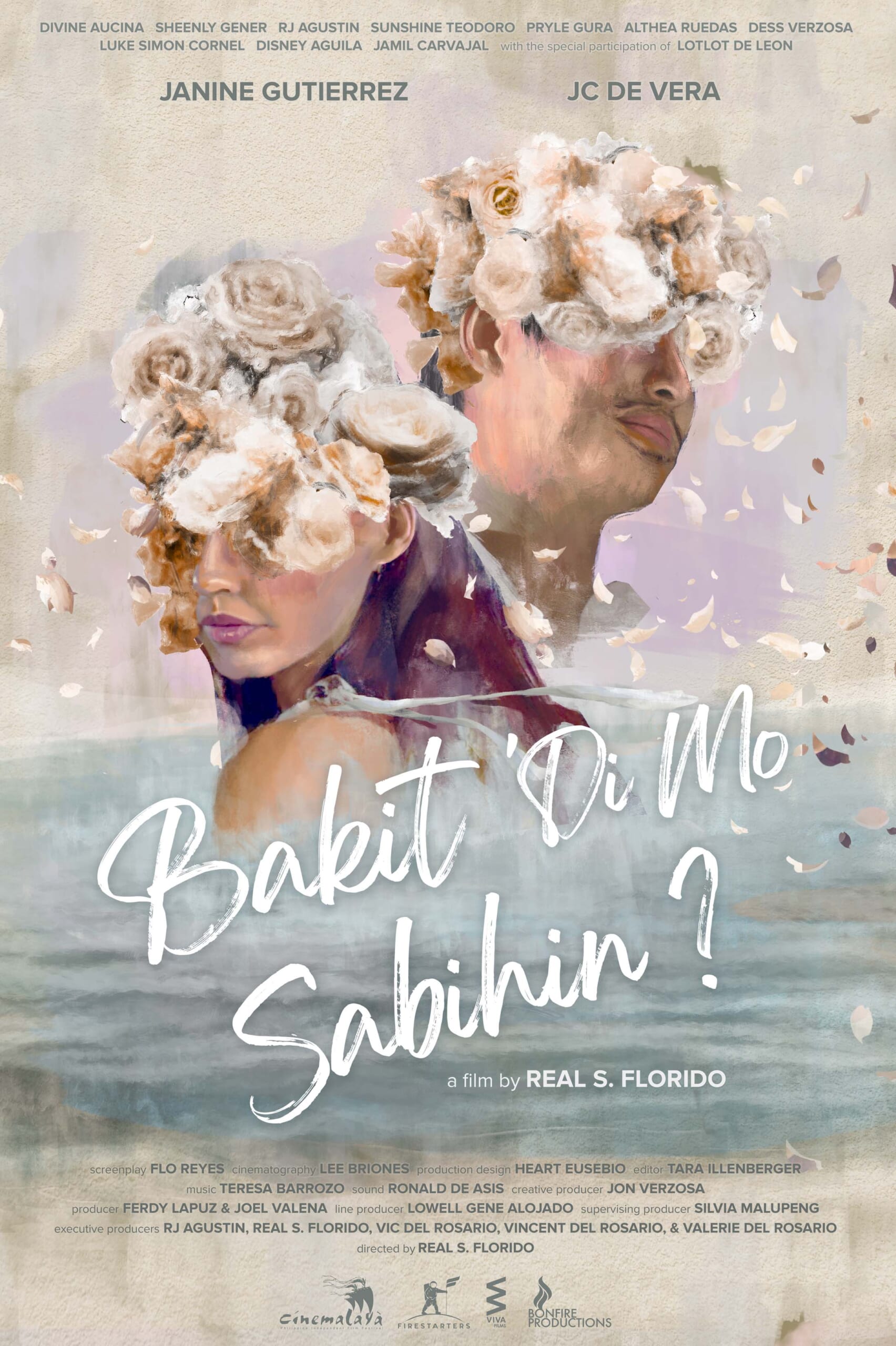 IMAGE from Cinemalaya
Batsoy
Director: Ronald Espinosa Batallones
Indeed, life is full of spices as one of two brothers tasted Iloilo's Batsoy, a noodle soup topped with boiled pork meat, given by a beautiful woman played by Ilongga beauty queen, Karen Laurrie Mendoza. As the older brother finds the younger one inside a small hut, the latter can't help but shout, Namit! (Delicious!) as if a spell was casted upon him.
In this independent film, Director Ronald Espinosa Batallones from San Dionisio, Iloilo invites us to a spellbinding story that may revolve around Batsoy—or is it something else?
IMAGE from Cinemalaya
Blue Room
Director: Ma-an Asuncion-Dagńalan
"Lumapit ka dito," (Come here.) a police officer asked one of the members of Rebel Rebel, an indie rock band that was arrested after they were caught with drugs one night. However, instead of doing the standard procedures, the police brought them to the Blue Room where they can be bribed by the privileged members of the society, including these teens.
Will they owe up to what they did or sing their way out of the Blue Room?
IMAGE from Cinemalaya
Bula Sa Langit (Trigger)
Director: Sheenly Gener
A war does a lot to a person. Whether seen or unseen, the wounds always tend to run deep when a person deals with mortality. In this film, a man's eyes carry the weight of what he has seen in Marawi, while a strong woman urges her lover not to die and asks him, "Is there something you haven't told me?"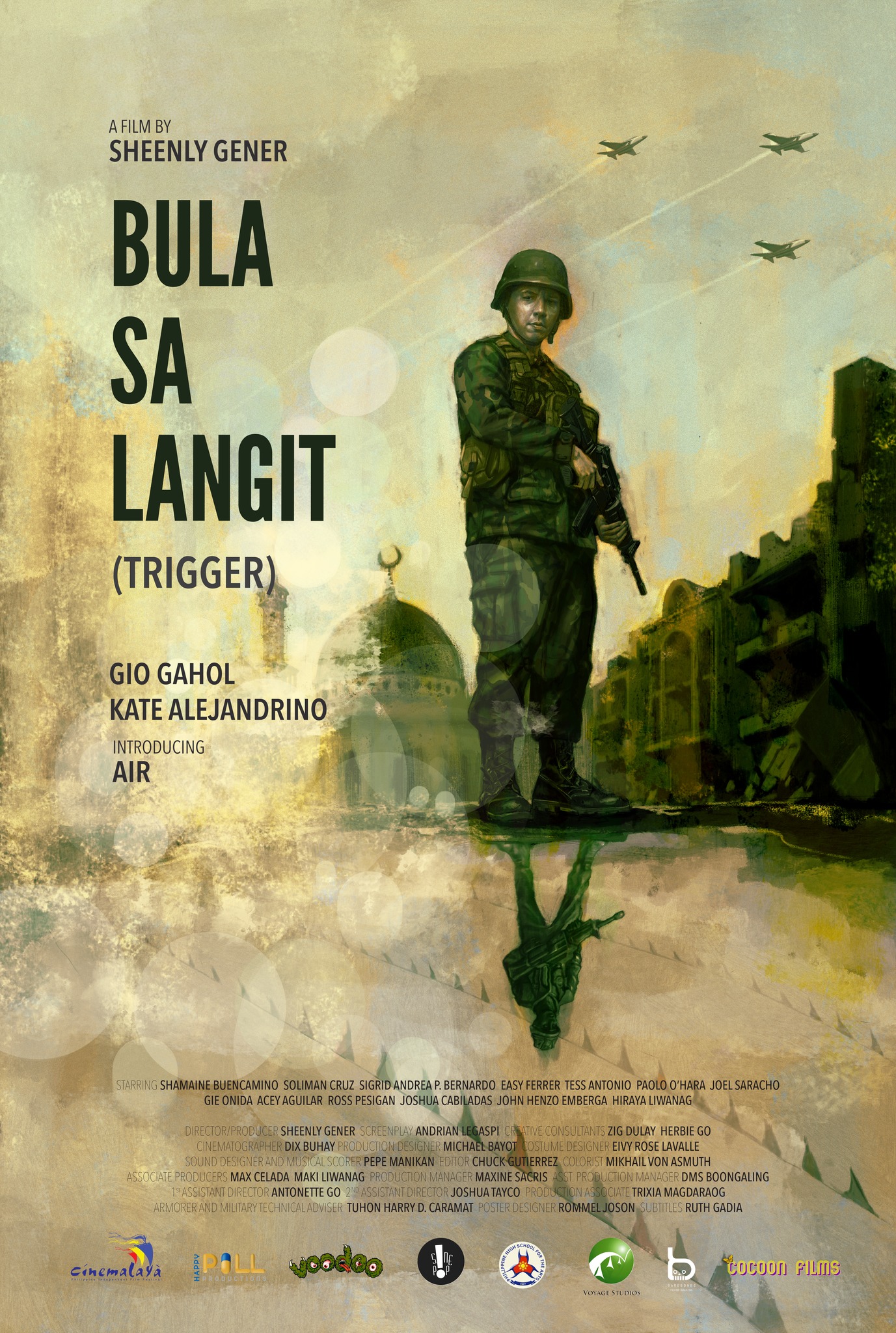 IMAGE from Cinemalaya
Ginhawa (Solace)
Director: Christian Paolo Lat
The wide-eyed Ton may have expressed his desire to be a boxer just like his older brother who wants to provide for their family's needs, but Ton did not expect the reality behind boxing. In the 30-second teaser, Ton walks along the streets, tears streaming down his jaded eyes.
The sport was not what he thought it would be. Will they experience real "ginhawa" or solace?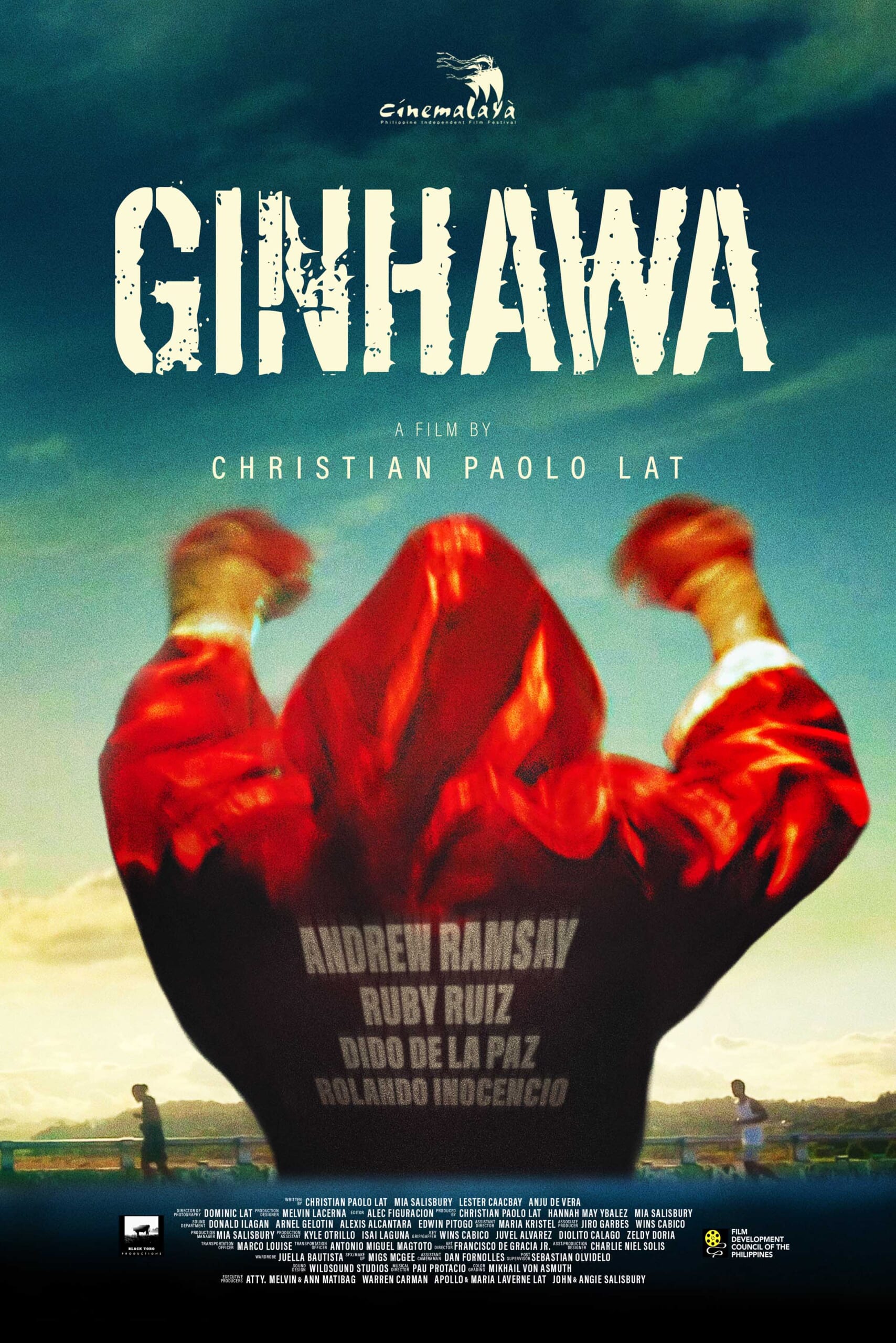 IMAGE from Cinemalaya
Kaluskos (Rustles)
Director: Roman Perez, Jr. 
As a custody battle ensues, a mother is plagued with visions of her real daughter, Amaya, and an impostor that looks exactly like the young child. Whether it is under the bed or outside their room, one of these Amayas is her daughter, and she needs to find out who the real one is. And kill the other.
So, who is the real… Amaya?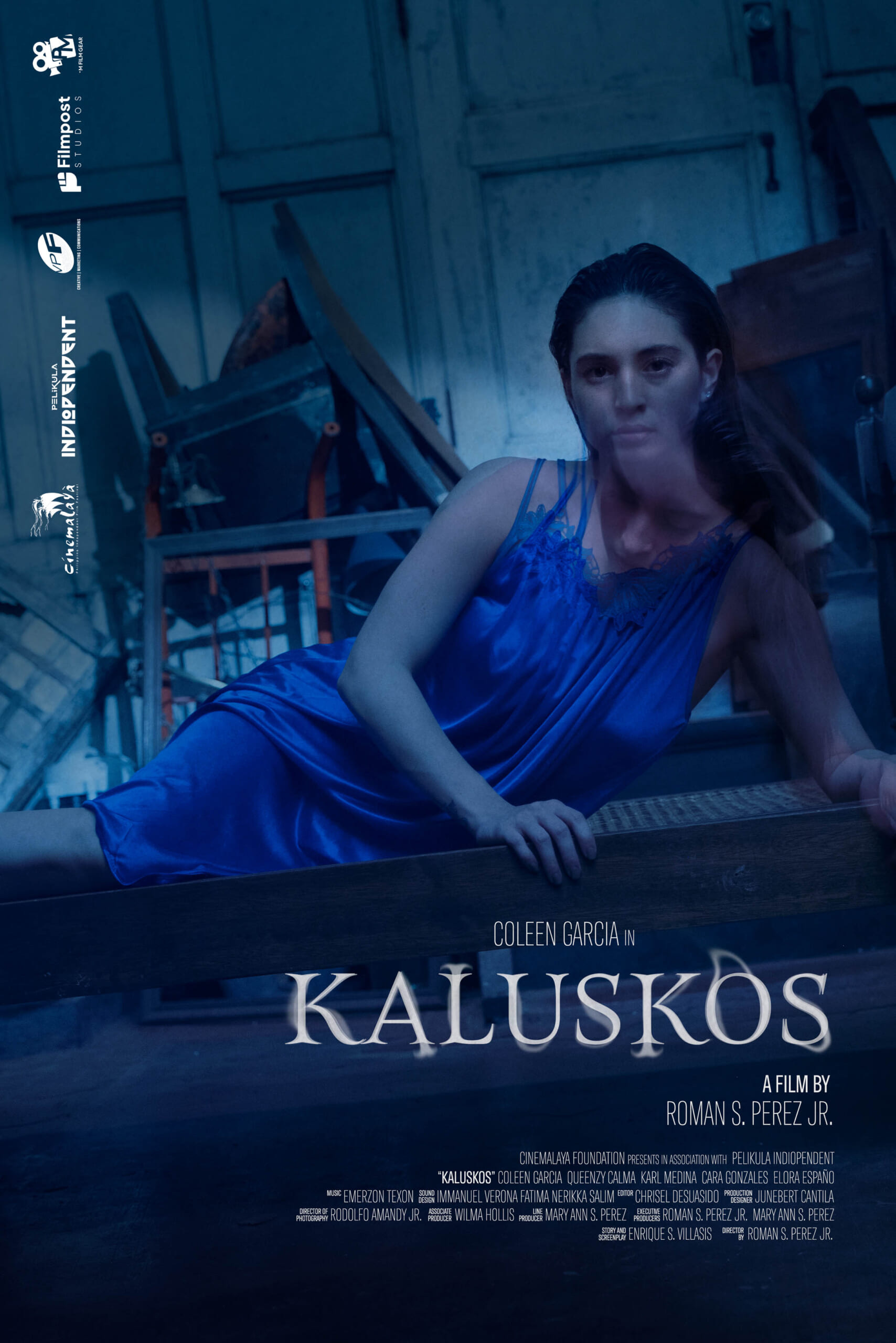 IMAGE from Cinemalaya
Kargo (Cargo)
Director: TM Malones
We wouldn't know if the gun shot came from her or not. All we know is that she is searching for her family's killer and that she is driving a red truck laden with piles after piles of heavy bamboo, a metaphor for the burden and depression she is carrying on her shoulders.
Some questioned what happened. It might be an accident, but her eyes filled with rage might be holding a different story.
IMAGE from Cinemalaya
Retirada (The Retiree)
Director: Milo Alto Paz and Cynthia Cruz-Paz
Retiring from a job often means a person is financially stable enough to support herself, but in the Philippines, sometimes it just means, one is past the age of working. Maybe gambling is just the solution to the problems of a retired government employee. And maybe, just maybe, it all boils down to shouting, "BINGO!"
Still, everything is a game of chance, and sometimes this digs one deeper into the grave.
IMAGE from Cinemalaya
The Baseball Player
Director: Carlo Obispo
Was that a gunshot or was it the sound of a baseball hitting the bat? In this film, we see a young Moro named Amir, choosing between his love for baseball and his duty to fight alongside his brethren. Is his passion stronger than his duty for his family?
One thing we know for sure is that The Baseball Player by Carlo Obispo tackles the dreams of a young man who wanted a normal life.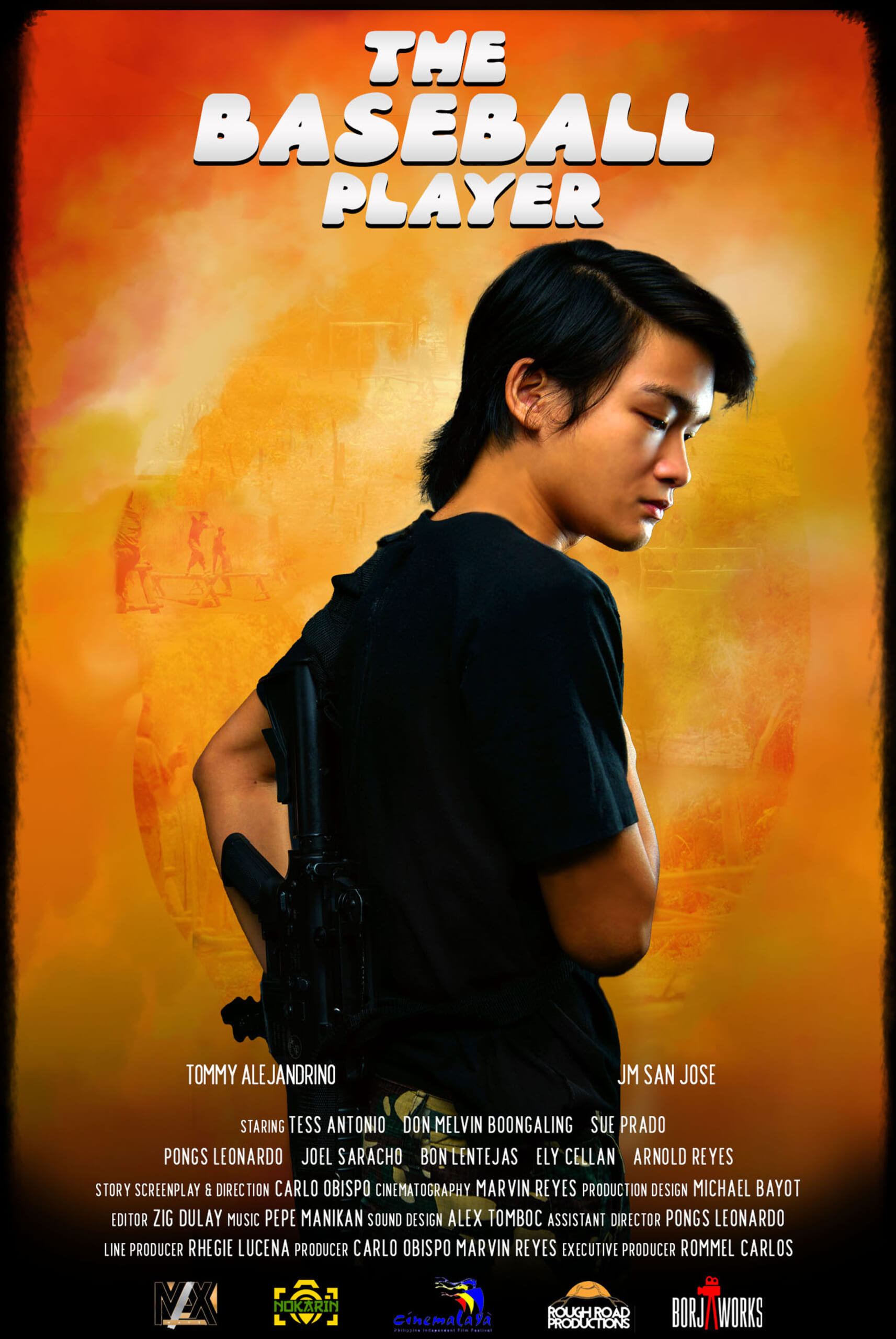 IMAGE from Cinemalaya
Cinemalaya 18 Festival Pass
Good News! Festival Passes or tickets are now on sale at the CCP Box Office at the CCP Complex, Roxas Boulevard, Pasay City. For only Php 2,500, your Festival Pass allows you to watch all 11 full-length films listed above, as well as 2 sets of short films. You may pay with cash or credit card.
What's more, your Festival Pass gives you entrance at any of the CCP venues 5 minutes before the screening of the film and gives you the chance to attend the Cinemalaya Talkback, where you will have the opportunity to know more about the inside track of the independent film you have just watched.
Also Read: Cinemalaya Film Festival Returns this August
Pro Tip: Your Festival Pass is valid from August 5 to 14, 2022 only, so be sure to watch all films in any CCP venues which include the Main Theater (Tanghalang Nicanor Abelardo) and Studio Theater (Tanghalang Huseng Batute). The CCP will also follow a free seating mode, so you better be there early!
As of July 26, 2022, there are no screening schedule or details for online purchase yet, so don't forget to like and follow Cinemalaya on Facebook for updates!
Out of the 11 full-length films, which ones are you looking forward to watching? Tell us in the comments section, and let's celebrate the beauty of Filipino indie films!
---
Written by Chin Sanigan