Cinemalaya Independent Film Festival Returns this August
COVID-19 might still be lingering in the country, but this does not stop the Cinemalaya Foundation and the Cultural Center of the Philippines (CCP) from supporting Filipino independent filmmakers from Luzon, Visayas, and Mindanao. With this, Cinemalaya Independent Film Festival breaks through the noise with on-site and online screenings starting this August!
11 full-length films and 12 short features will be competing in this year's much-awaited film festival from August 5 to 14, 2022. These films will then be returning to various partner cinemas for one week, from August 10 to 17.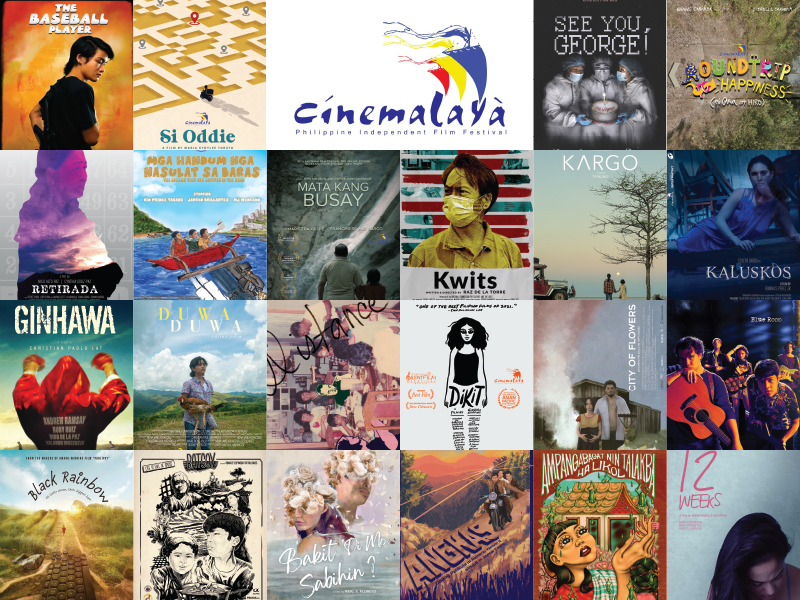 IMAGE from CCP Corporate Communications Division
What makes these screenings even more special is that it will also travel to different regions and communities from August 22 to 29, making independent films continuously accessible to people from all walks of life.
Cinemalaya will also make the films available online from October 17 to 31 through CCP's Vimeo, an American video hosting platform.
The Cinematic Works
Based on the 30-second teaser videos released by Cinemalaya on their Facebook page, the independent films are expected to narrate stories that are close to the heart of ordinary Filipinos, those who try to navigate life with passion and perseverance.
Some of these films also tackle about dreams that take root from one's desire to get out of poverty, and the plight of the Filipinos to reach these dreams.
Over all, the independent films break through the consciousness of audience and streamers with impactful stories and astounding cinematography from independent filmmakers in the country.
What's Next?
Once the best independent films were determined through the competition, these films will then be "harvested" to reach the longest-running independent film competition of its kind in the ASEAN region, the Gawad CCP Para sa Alternatibong Pelikula at Video.
Finalists from various categories such as Short Feature/Narrative, Experimental, Documentary, and Animation will then be screened from August 6 to 8 at the CCP Tanghalang Manuel Conde or Dream Theater in Pasay City.
The awarding for Gawad CCP Para sa Alternatibong Pelikula at Video will be held on August 13, while the Cinemalaya Awards Night will be celebrated the day after at the CCP Main Theater.
IMAGE from the Cultural Center of the Philippines
Promotion of Philippine Independent Films
Once again, Cinemalaya Foundation, a non-stock, non-profit, non-government foundation, proves that it is committed to supporting Filipino filmmakers in their craft by providing financial grants for the production of full-length independent films.
Aside from this, the foundation continuously contributes to the overall status of independent films in the Philippines by conducting seminars and workshops, as well as marketing and distributing these films to join foreign film festivals that will widen the reach of our unique stories across borders.
For more information, visit https://cinemalaya.org/ or like and follow Cinemalaya on Facebook. 
---
This is a press release. Minor edits were made prior to publishing.