TADISCO is Distilling the Country's First and Only Single-estate Rum
Since the 1800s, Hacienda Luisita in Tarlac has been known as a center for agricultural and commercial activity in Central Luzon. Founded in 1881 by the La Compañia General de Tabacos de Filipinas or the General Tobacco Company of the Philippines, the first Marques de Comillas of Spain, Antonio Lopes, saw potential in the land and built an estate which he named after his wife, Luisa.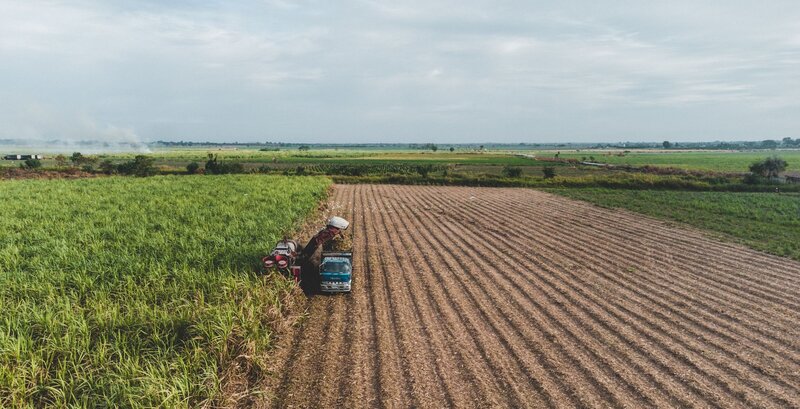 Hacienda Luisita/IMAGE from Greenbulb Communications
Upon discovering that Tarlac was best suited for growing sugarcane due to the quality of the land and local climate, Hacienda Luisita became home to Central Azucarera de Tarlac, one of the country's leading sugarcane millers, from which Tarlac Distillery Corporation (TADISCO) came about.
TADISCO, distillery arm of Central Azucarera, was first established in the '50s and became one of the country's leading suppliers of spirit to legacy Philippine rum brands such as Rum Caña and Añejo Rum.
Today, TADISCO produces rectified spirits and heads and tails alcohol using a two-column still with a small condenser which led to the creation of Luisita Rum, a premium line of handcrafted rums made from indigenous ingredients from the Hacienda Luisita Estate.
Bourbon barrels at the TADISCO facility/IMAGE from Greenbulb Communications
A nod to the traditional spirit production process and a celebration of its rich heritage dating back to the Spanish colonial period, Luisita Rum prides itself with being the country's only single-estate rum made from molasses produced in the mill which comes from the sugarcane harvested from within the estate.
The flavor of Luisita Rum is refined, elegant, and unique—exhibiting the very essence of Luisita's style with their signature caramelized banana note. The production of Luisita Rum started with a Single Barrel Series—bottling just one single
barrel at a time— straight out of the barrel at cask strength with only a limited number of bottles. The Single Barrel Series 2020 and Single Barrel – Sherry Cask, launched in 2021, are sold-out.
Luisita Single Barral Rum/IMAGE from Greenbulb Communications
In December 2021, TADISCO launched the first product of its Blended Series—the Luisita Oro, which is a standard blend of rum aged in bourbon barrels for at least two years. The Luisita Oro gives a signature turon note along with luscious flavors like oak, vanilla, coconut, nutmeg, and toffee, with no additional coloring or sugar. It is available to the public in all S&R Membership Shopping outlets nationwide and e-commerce sites.
As a testament to its world-class quality, Luisita Rum's Single Barrel 2066 was awarded a Silver Medal in the 2021 International Wine and Spirits Competition (IWSC). Luisita Oro also won a Silver Medal in the 2022 IWSC—the only spirit to represent the Philippines in the prestigious competition.
Luisita Oro/IMAGE from Greenbulb Communications
With its recognition on the world stage, TADISCO aims for the country to join the ranks of premium, award-winning rum producers from the Caribbean, Jamaica, and the rest of South America.
To learn more about TADISCO's Luisita Rum, check them out on Facebook and Instagram.
---
This is a press release. Minor edits were made prior to publishing.