Pilot vaccination for 5-11 years old against COVID-19 resecheduled on Feb. 7
The pilot vaccination of children aged 5 to 11 years old against Covid-19 will resume from the original February 4 schedule to February 7 due to logistical challenges.
The announcement was made through a joint statement of the Department of Health (DOH), the National Task Force (NTF) Against Covid-19 and the National Vaccination Operation Center (NVOC) released on Thursday.
"Vaccinating children is critical to the country's national vaccination program to ensure they have the added protection they need against Covid-19. National Vaccination Operation Center (NVOC) of the National Task Force (NTF) Against Covid-19 remains committed to ensure that all Filipinos, including children, get vaccinated," the joint statement read.
Also read: DOT allows fully vaxxed foreign tourists to enter PH starting Feb. 10
The NTF said there is a slight delay in the delivery of the FDA-approved Covid-19 vaccines allocated for this age group.
The initial shipment of the reformulated low-dosing Pfizer-BioNTech Covid-19 vaccines is expected to arrive on Friday evening, causing the postponement of the pilot run.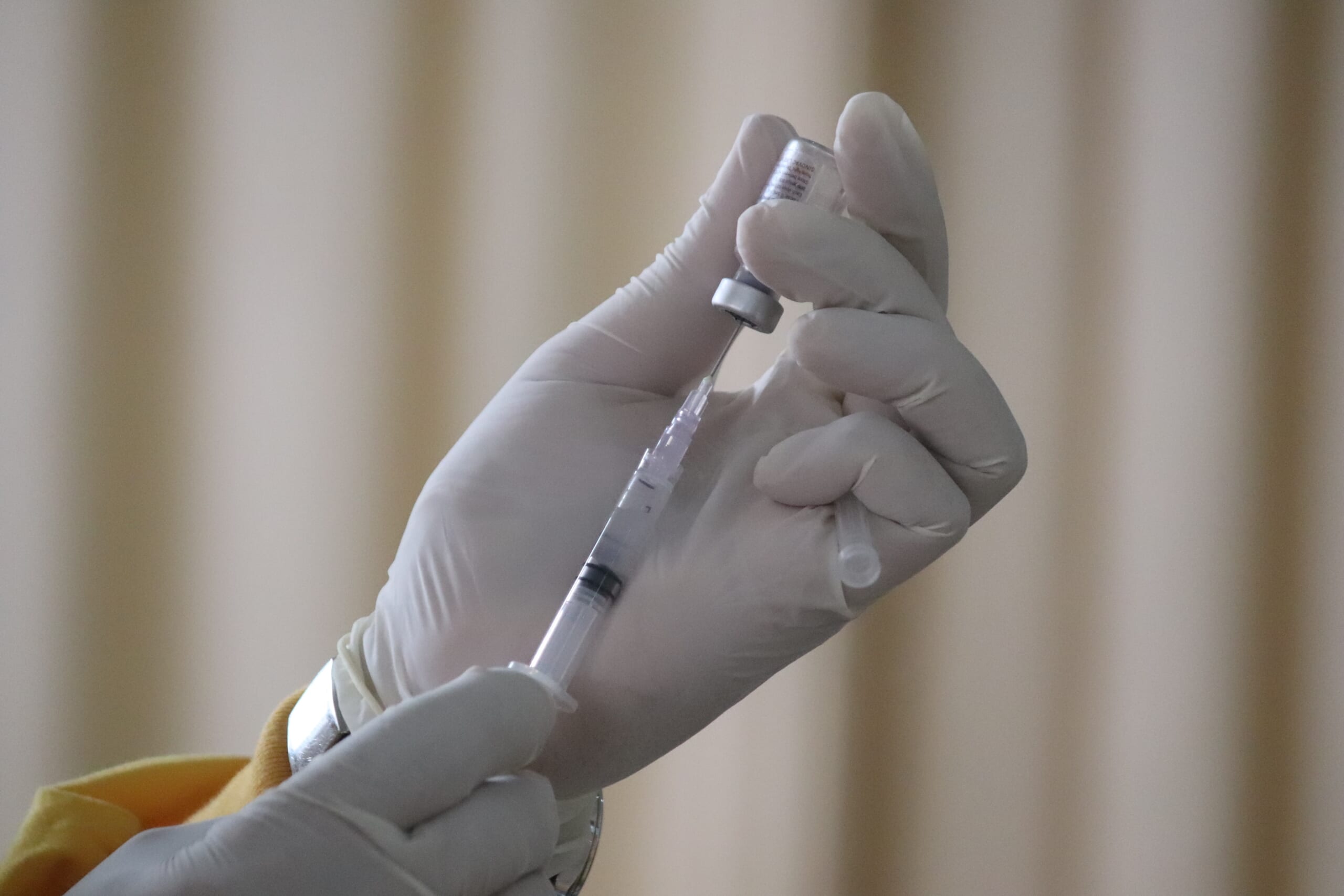 IMAGE from Unsplash
In a Facebook post, the city government of Quezon City advised parents and guardians, especially those who already have their schedules, to wait for further announcements.
The Manila City government has also instructed its residents to "kindly wait for further advice."
The government earlier identified six vaccination sites in Metro Manila to initially hold the administration of Covid-19 reformulated jabs for a much younger population.
Also read: Boracay Lifts RT-PCR Tests for Fully Vaxx Travelers; Here's What You Need To Know
Among these sites are Philippine Heart Center, Philippine Children's Medical Center, National Children's Hospital, Manila Zoo, SM North Edsa (Skydome), and San Juan City's Fil Oil Gymnasium.
The government targets to vaccinate 15.56 million minors under the 5 to 11 years old bracket.  
Meanwhile, the context of the prior issuance of Emergency Use Authorization (EUA)by the Philippine Food and Drug Administration (FDA) dated December 22, 2021, and based on issuances from the World Health Organization (WHO) and Centers for Disease Control (CDC) Advisory Committee on Immunization Practices (ACIP), the DOH recommends the expansion of the COVID-19 vaccination program to include the pediatric population ages 5 – 11 years old.
The pediatric population ages 5-11 years old shall be recommended to be vaccinated with the Tozinameran COVID-19 mRNA vaccine (nucleosidemodified) [Comirnaty] Pfizer COVID-19 Vaccine approved for use to the aforementioned age group based on the EUA issued by the Philippine FDA.
Also read:  LIST: 6 Cordless Vacuum Cleaners in the Philippines for Hassle-free Cleaning
---
Source: Department of Health and   Philippine News Agency