DTI, Shopee Bring National Food Fair 2021 Online
The Department of Trade and Industry – Bureau of Domestic Trade Promotion (DTI-BDTP) and Shopee Philippines tied up once again to bring the National Food Fair online 2021.
IMAGE from DTI
The National Food Fair first went online on May 2020 and featured 29 micro, small, and medium enterprises (MSMEs) and their products. This year, the online National Food Fair will feature around 3,500 products on the Shopee, including sweets, snacks, beverages, seasonings, baking ingredients, breakfast items, superfoods, and healthy food such as flaxseed, turmeric powder, whole fresh cow's milk, and organic coconut flour.
It is expanding its reach through digital platforms like Shopee, where sellers can engage buyers to know more about their products through live streaming. Items can be purchased with discounts of up to 30%. Wholesale prices are also offered for bulk purchases.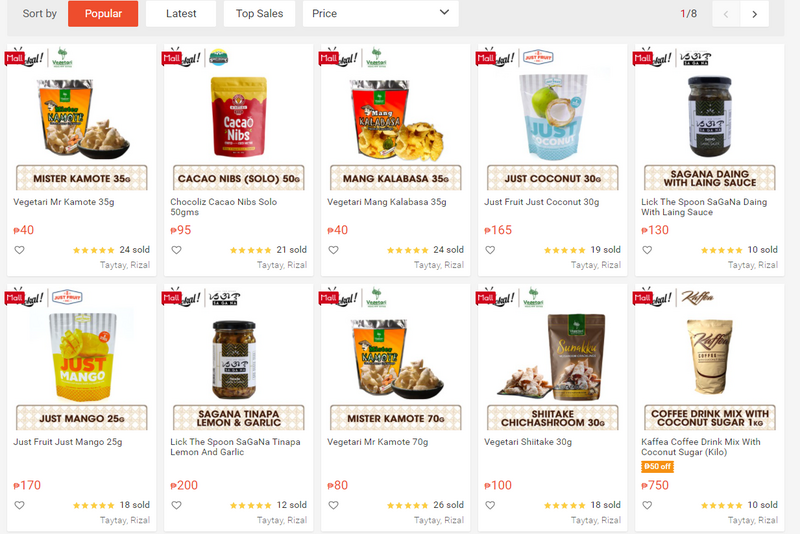 SCREENSHOT from Shopee
This partnership with Shopee brought a promising start to a series of online events. The project stemmed from the goal of the DTI to help MSMEs thrive amid the COVID-19 pandemic by giving them the necessary training and guidance in transitioning to digital marketplaces.
Shopee has been conducting both basic and advanced webinars and online consultations for sellers with existing accounts to elevate their skills in navigating and maximizing their use of the platform.
This year, the DTI-BDTP introduced the Hybrid National Food Fair which combined the advantages and convenience of virtual marketplaces and the excitement of a physical show. They look forward to holding the physical component of the National Food Fair in September this year. Trade fairs generate not only sales, brand awareness, and business leads for the exhibitors, but also allow opportunities to mainstream their products. They also provide immersive experiences for trade visitors through food tastings, seminars, and cooking demonstrations.
---
Source: Department of Trade and Industry