Here's How You Get Vaccinated Against COVID-19 in PH
When the pandemic hit last year, many people have experienced despair over the number of deaths caused by the virus. Fortunately this year, COVID-19 vaccines have been created amid our ongoing battle against the contagion. This in turn made the world more optimistic, citing its progress in a slow and steady race against COVID-19.
Even in the Philippines, the initial rollout of vaccines is now happening. But the situation remains worrisome for many Filipinos: how will they get vaccinated?  That's why we are answering the how, who, when, and where of the subject matter.
HOW
Vaccination isn't mandatory, but highly recommended to protect you and your loved ones against the virus. Most people ask, "Where and how do go I get vaccinated?" According to the Department of Health (DOH), you must register on their master list first. On the DOH's website, you'll find a section where you need to input your information. Take note, you must disclose your true personal information.  
Your local government units or zones will determine the scheduling for vaccination. The Vaccine Information Management System (VIMS) platform shall be used for scheduling, notifying, and reminding individuals of their appointment.  

Select your city/ Screengrab from DOH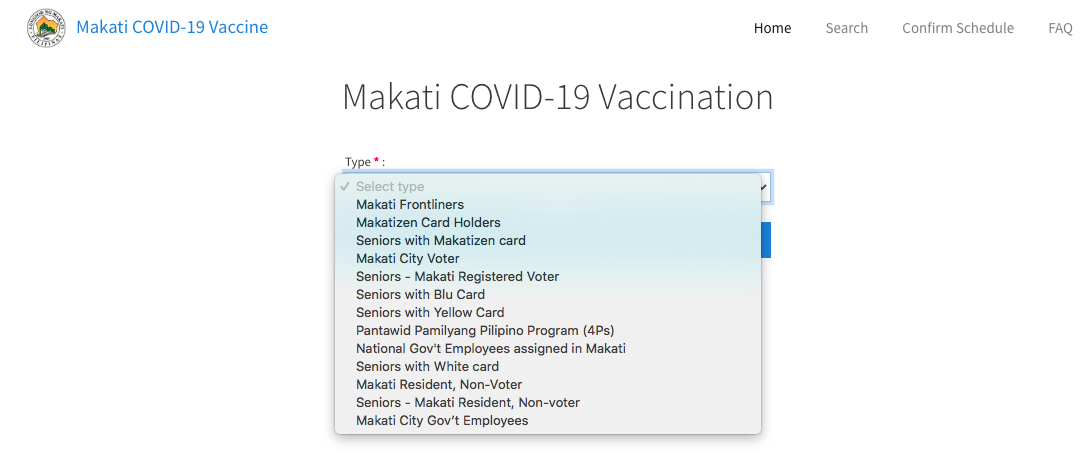 Choose according to your category/ Screengrab from DOH     
Fill out the necessary information/Screengrab from DOH     
WHO
There is a limited supply of vaccines all over the world. In fact, 80% of global stocks have been bought by high-income countries already. Given the situation and through the recommendation of the World Health Organization (WHO), the prioritization framework for COVID-19 vaccination was created. With the guidance of this principle, the Philippine National Deployment and Vaccination Plan formulated strategies and contingencies to ensure the equal distribution of vaccines to all Filipinos.
Prioritization framework for COVID-19 vaccination/Screengrab from DOH 
WHEN
The objective is to provide equitable access to safe and effective COVID-19 vaccines to the priority eligible groups or almost 70 million Filipinos by 2021, 60-70% of Filipinos by 2022, and followed by the remaining Filipino population in the next three (3) years.
WHERE
Currently, there are 30 cities that have been designated for the initial rollout of the vaccines. Being in touch with your respective local government unit is very important to get updated.
List of the designated area for vaccination/ Screengrab from DOH  
 For more information, visit the website of the Department of Health.  
---
Source: Department of Health 
Written by Cedie Salido