8 Japanese Restaurants To Try In Bonifacio Global City
Recognized as one of the best in the culinary world, Japanese food has and always been enjoyed by countless people, especially those who are looking for their next gastronomic high. That's why this time, the Philippine Primer tours you around Bonifacio Global City (BGC), one of Taguig City's top tourist destinations, where we will show the best Japanese restaurants in this side of town. From traditional restaurants serving classic bento boxes to modern ones offering mouth-watering wagyu sandwiches, and everything in between. So enjoy and experience this one-of-a-kind Japanese food adventure.  
Ogawa Traditional Japanese Restaurant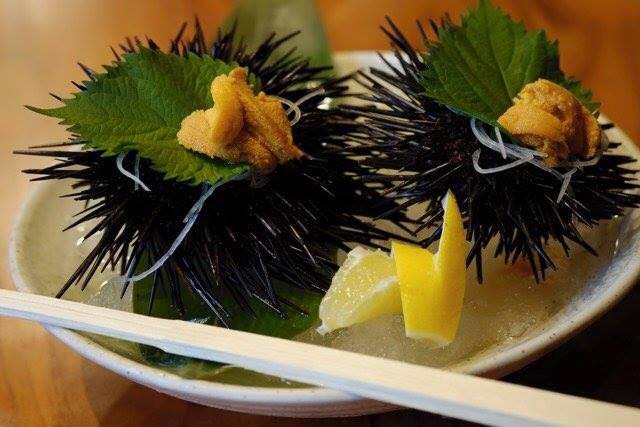 IMAGE from Ogawa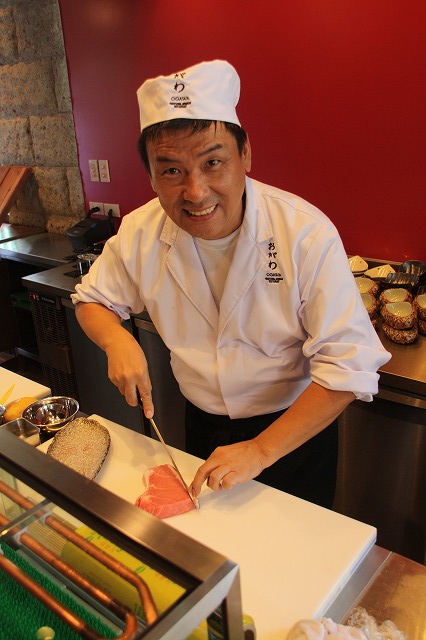 Chef Ogawa/IMAGE from Ogawa 
Ogawa is an authentic and traditional Japanese restaurant, where renowned chef Kiyoshi Ogawa of "Inaho-tei' and "Nishiki," serves as head chef.  The restaurant's goal is pretty simple —serve original Japanese cuisine in the Philippines. Customers can see their strong commitment to delivering high-quality food through their use of fresh ingredients like seafood imported from Tsukiji, Tokyo, and the finest meats like Kobe beef and Matsuzaka beef.
Address: 2/F Fort Entertainment Center, 5th Ave. cor. 28th St. Taguig
Phone: 02-8886-4994/0917-856-4292
Business hours: 12:00 p.m.  to 3:00 p.m., 5:00 p.m. to 8:30 p.m.
Facebook: OGAWA Traditional Japanese Restaurant
Instagram: @ogawa.manila
Pickup: No
Fukudaya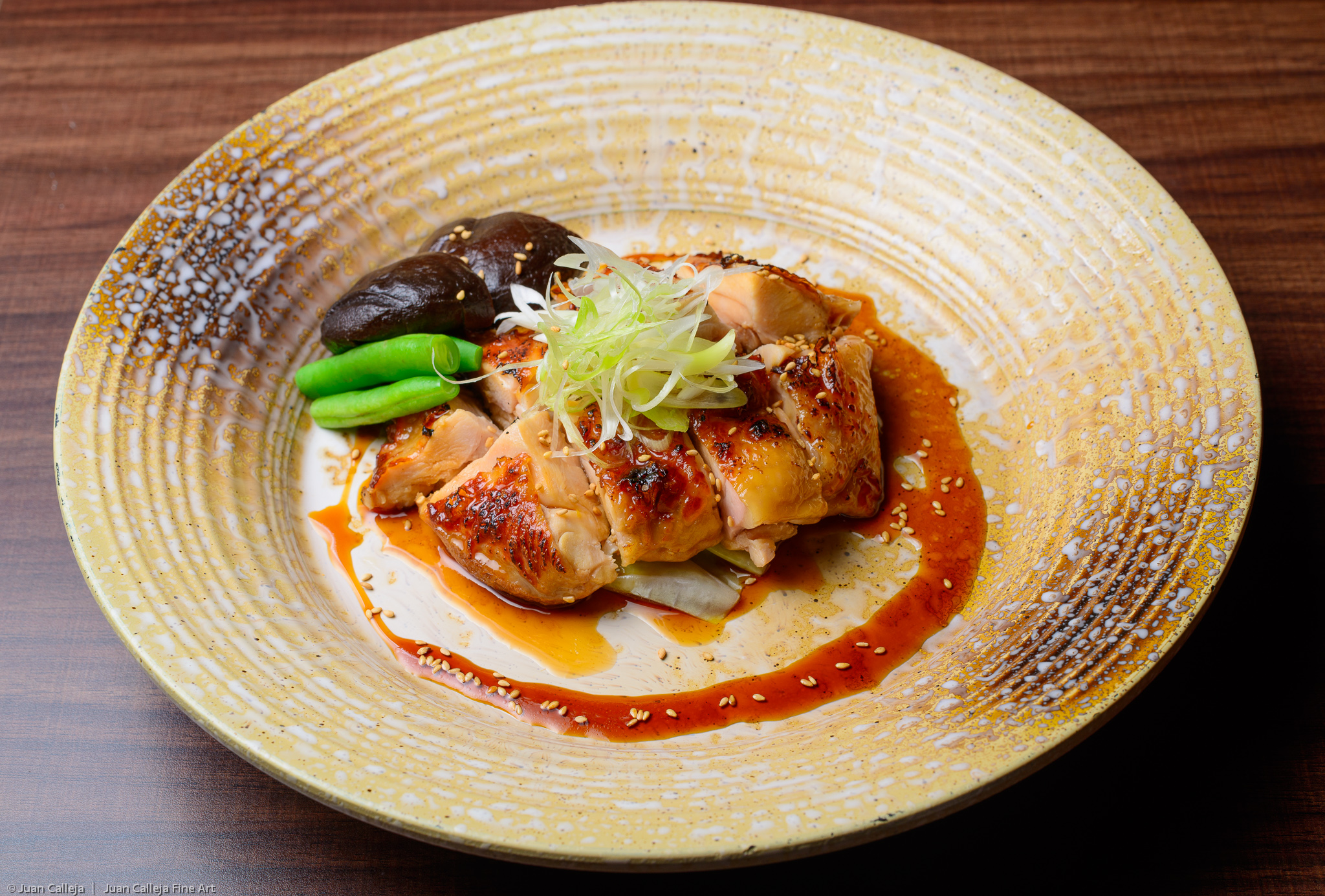 Fukudaya Teriyaki Chicken soaked in Ponzu with Homemade Teriyaki Sauce (Php 380) / IMAGE from Fukuduya
Ever since they opened five years ago, Fukudaya has been serving creative cuisine developed by their master chef Ooki. They use high-quality ingredients, both from local suppliers and from Japan. Even the utensils and kitchen wares were imported.
Guests can enjoy here a wide array of sushi, sashimi, and maki rolls prepared by Japanese and Filipino chefs. There are also different drinks available including Japanese whiskey, Sapporo draft beer, and Japanese rice wine.
Address: Unit 7, The Plaza, Arya Residences, McKinley Parkway cor. 8th Avenue, Bonifacio Global City
Phone: 0927-264-0171 / 02-8800-3563
Business hours: 11: 00 a.m. to 3:00 p.m., 6:00 p.m. to 10: 00 p.m. (Sun to Wed),  11:00 a.m. to 10:00 p.m. (Thurs to Sat)
Facebook: Fukudaya Philippines
Pickup: Yes
Miyazaki Gyu
Miyazaki Gyu steak/IMAGE from Miyazki Gyu
Miyazaki Gyu is a fine dining restaurant located on the ground floor of BGC's One McKinley Place that highlights the world-class Miyazaki beef in their dishes. They use high-grade wagyu from Miyazaki, which is used in their various meat dishes such as yakiniku, shabu-shabu, Japanese beef sushi, steak, and roast beef. They are currently open for dine-in, but strictly by reservation. They also have a butcher shop, where customers can purchase top-grade beef used in the restaurant's signature dishes at the comfort of their own homes.
Address: Podium Level, One McKinley Place 26th St. corner 4th Ave., BGC Taguig
Phone: 02-8829-6167 /0917-168-6673
Business hours: 11:00 a.m. – 9:00 p.m.
Facebook: Miyazaki Gyu PH
Website: www.miyazakigyu.com.ph/
Pickup: Yes
Teppan Okochi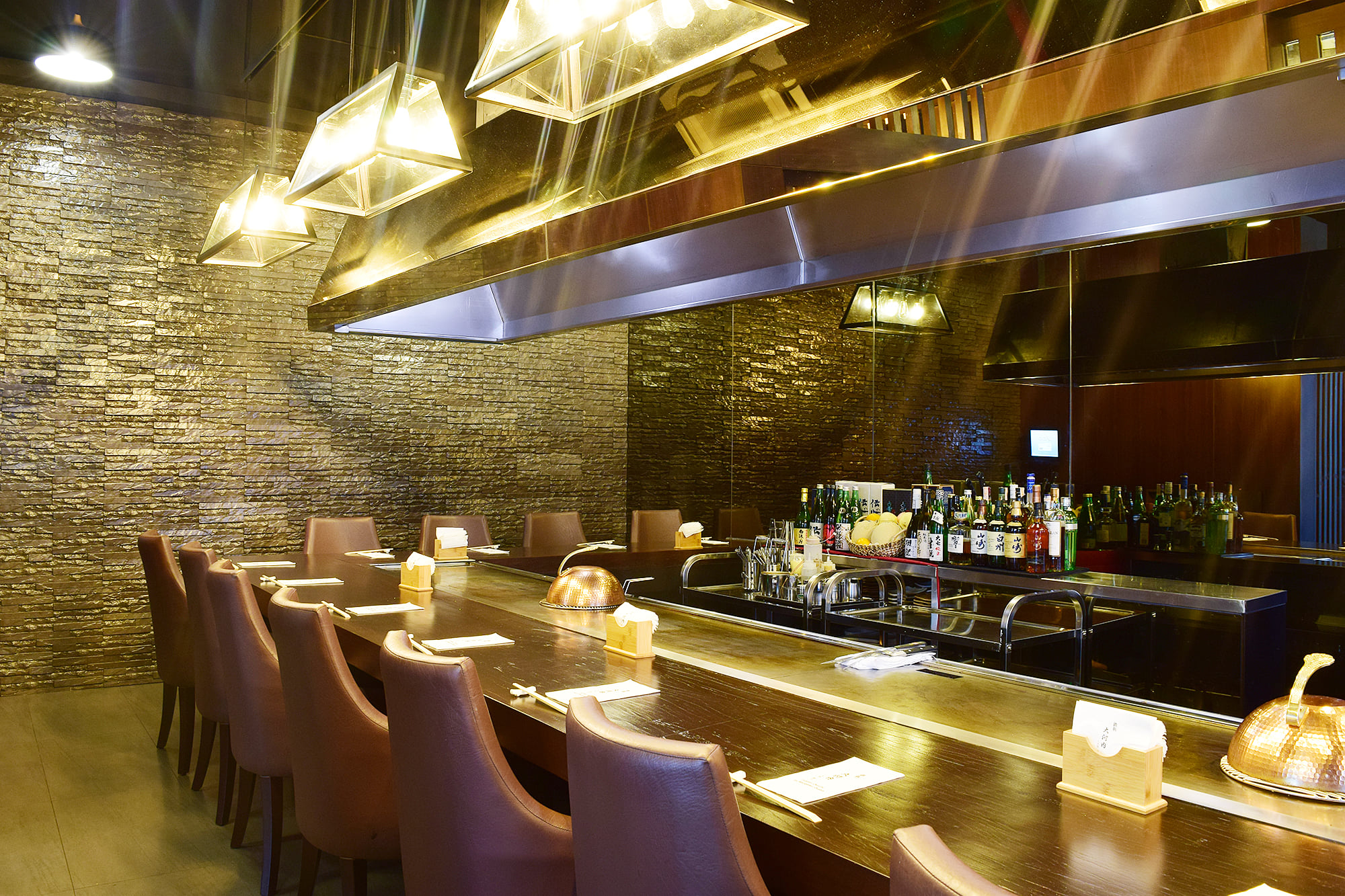 Teppan Okochi/IMAGE by Philippine Primer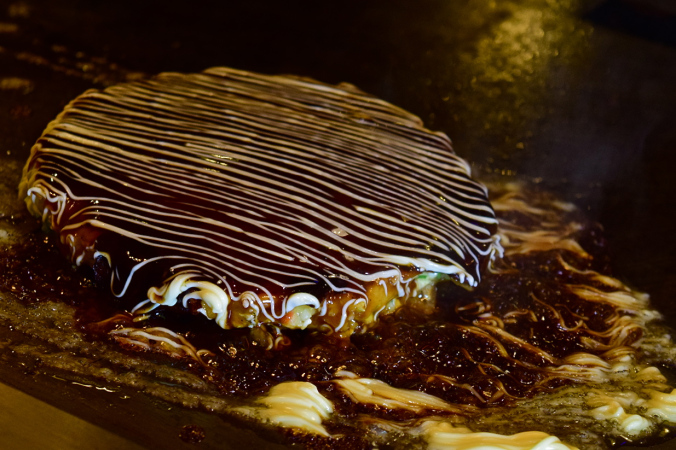 IMAGE from Teppan Okochi
This Japanese fine dining restaurant is run by Chef Kimura, and consists of a teppanyaki counter and several private rooms. The celebrated chef is famous for serving the flavors of Osaka , specifically with his okonomiyaki dish. Teppan Okochi also offers eel dishes, mainly teppanyaki and served alongside Wagyu beef, lobster, and abalone. They get their eels directly from a JAS-certified eel farm operated by a local partner, so customers are guaranteed high-quality eel dishes at an affordable price. You can enjoy the chef's daily menu, seasonal Japanese sweets, complemented with 300 varieties of wines and sake which are carefully selected by their in-house sommelier. They also have another branch in Rockwell.
Address: Unit 7 Ground Floor Ore Square Building, 1634 31st Street, Taguig,
Phone: 02-8254-9826 / 09665493507
Business hours: 11:00 a.m. –  9:00 p.m.
Facebook: Teppan Okochi
Website: teppan-okochi-japanese-steakhouse.business.site/
Pickup: Yes
Wagyu Studio
Wagyu Studio Facade/IMAGE from Wagyu Studio
Wagyu Studio's premium meat/IMAGE from Wagyu Studio
Wagyu Studio is a high-end restaurant specializing in all things Wagyu, where chef Yoji Kitayama serves as executive chef. The restaurant is divided into a 28-seater Yakiniku Lounge and a "live kitchen" which can accommodate up to 20 guests. You can experience their tasting courses at the Live Kitchen. Seating starts at 7 p.m. and reservations are required. Also, guests can enjoy a 10-course tasting menu made from Kobe beef. 
Address: 1/F The Finance Centre, 26th St. Bonifacio Global City Taguig
Phone: 0916-365-8084
Business hours: 6:00 p.m. – 10:00 p.m.
Facebook: Wagyu Studio Manila
Website: www.wagyustudio.com
Pickup: No 
Wagyu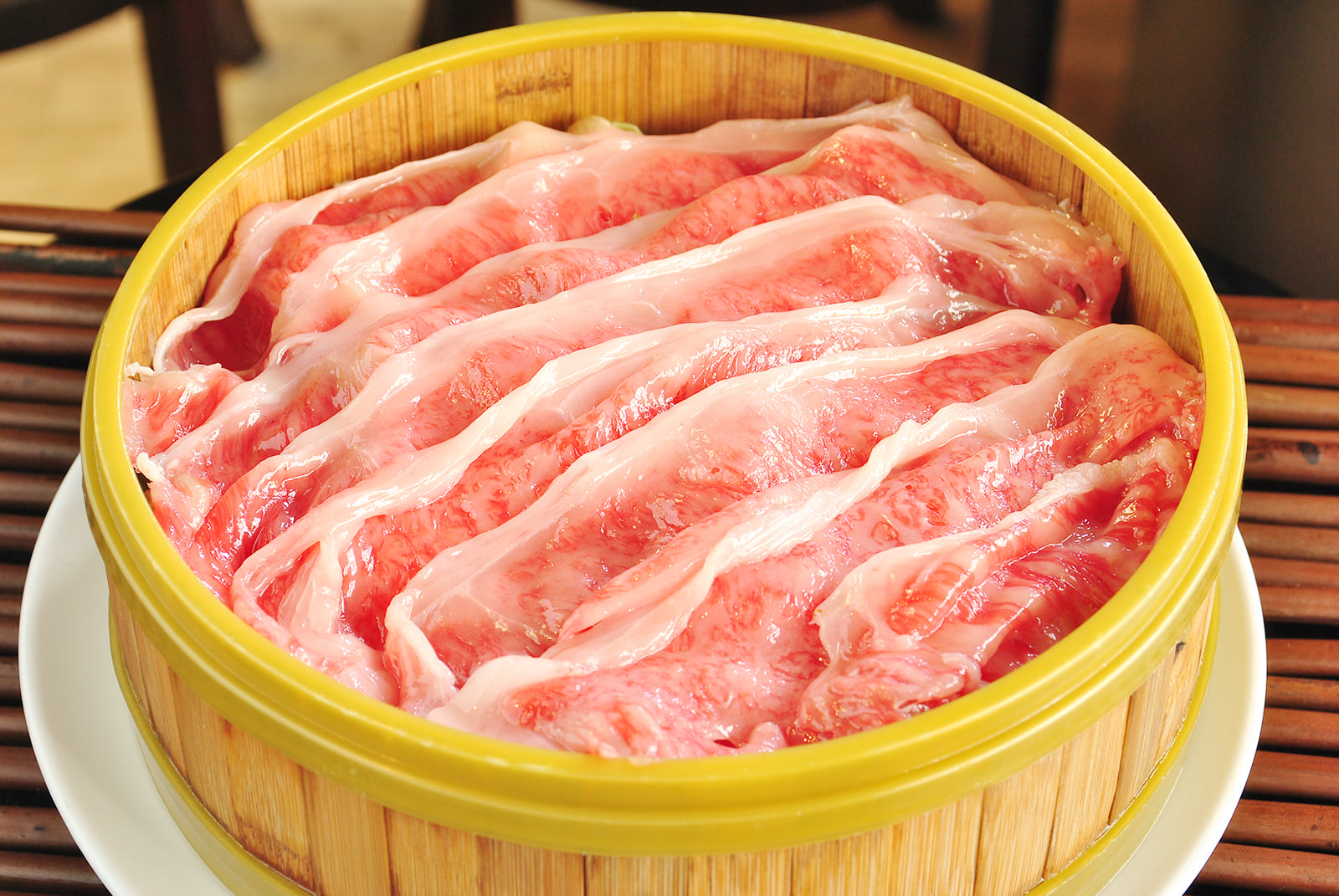 IMAGE from Wagyu
A Japanese beef specialty store that used to be located near Makati Central Square and currently in the Burgos Circle area of BGC. Wagyu also has a butchershop, where you can buy premium meat. They offer plenty of meat dishes you can enjoy such as Chateaubriand steak (Saga beef, minimum order 100g/Php2,800), Shabu Shabu (Saga beef, Php3,720) and Ishiyaki. They highly recommend their Sukiyaki (Saga beef Php3,720), which comes with a merengue-style egg that you can dip the meat into.  
Address: G/F Burgos Park Bldg., Forbestown Road, Fort Bonifacio Global City Taguig
Phone: 0916-243-8221
Business hours: 10:00 a.m. – 9:00 p.m.
Facebook: wagyubgc
Instagram: @wagyustudio
Pickup: No
Keizo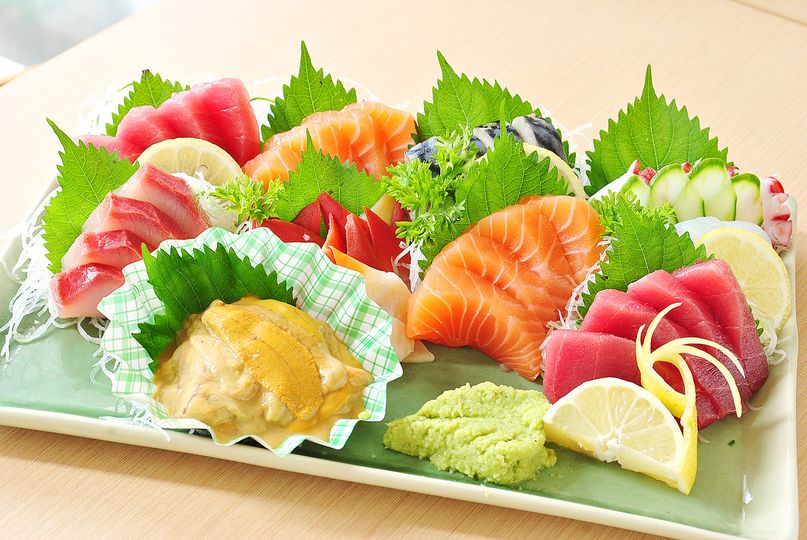 IMAGE from Keizo
Considered as a hidden-gem Japanese restaurant in Burgos Circle, Keizo is a very popular among the Japanese living in BGC restaurant since its inception in 2009. The professional Japanese chef, who's in charge of cooking, curates a wide variety of Japanese favorites such as sushi, pot dishes, and teppanyaki. Despite having a small space, the restaurant has a modern Japanese interior that makes it calming and inviting.

Address: Unit 1, Kensington Place, 2nd Ave. Crescent Park, Bonifacio Global City
Phone: 02-8403-3839 / 0966-802-5978
Business hours: 11:30 a.m. to 2:00 p.m.; 5:00 pm to 8:30 p.m. (closed on Mondays)
Facebook: Keizo Restaurant
Website: www.keizoresto.com
Pickup: Yes  
Shaburi 
Shaburi Wagyu 2 Plate Set/IMAGE from Shaburi
Shaburi is a famous chain of restaurants with branches all over Asia. Unlike other shabu-shabu restaurants, each customer is provided their own personal pot to use. At All-You-Can-Meat (priced at Php 599-699 and may vary depending on the type of beef), you can enjoy high-quality imported beef as much as you want. For those who prefer less meat, they recommend the set menu where you can choose one or two plates of meat. All-you-can-eat meat and set menus include all-you-can-eat vegetables, desserts, drinks, and side dishes, which you can enjoy anytime. 
Address: 4/F, Uptown Place Mall, 36th St. Cor. 9th Ave., Bonifacio Global City, Taguig
Phone: 0917-708-3930  
Business hours: 10:00 a.m. – 9:00 p.m.
Facebook: ShaburiUptown
Pickup:  No
---
Have you been to any of these restaurants before? Tell us in the comment section below!
This first appeared in Philippine Primer's English and Japanese Magazines March 2021 issue.